10 Examples of Best Christmas Emails To Inspire You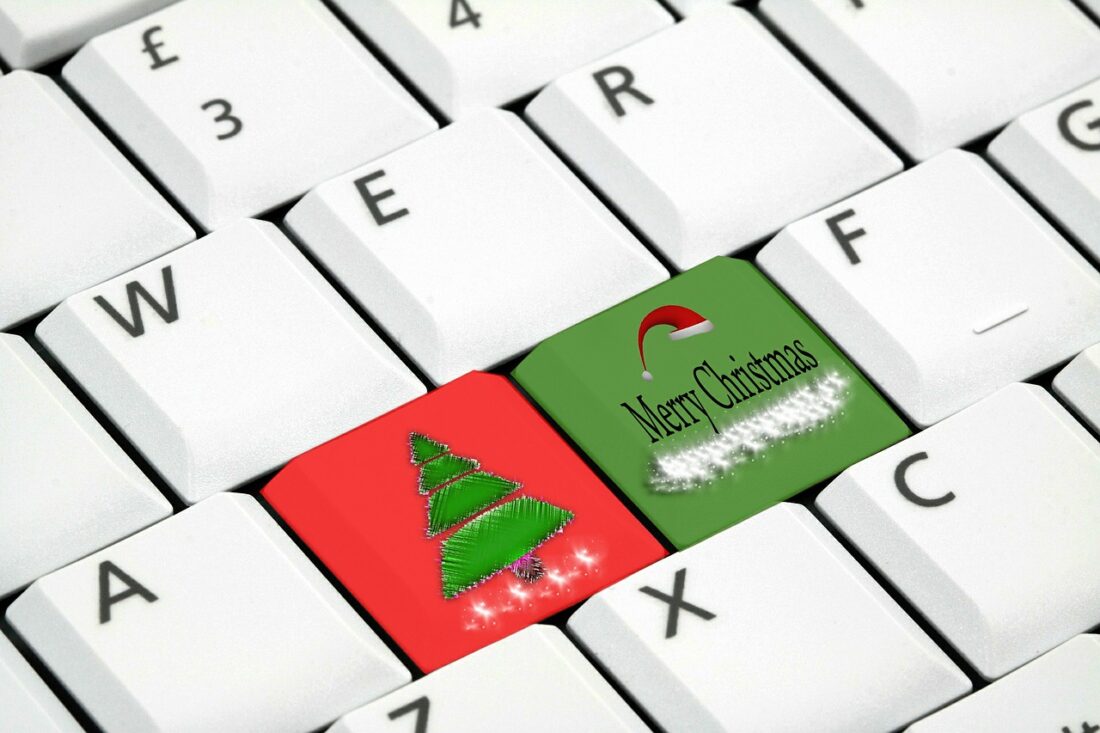 Christmas is coming, and email developers are starting their preparations well in advance to greet customers with fabulous emails. November and December are two special months for marketers as the customers would be expecting promotional emails, and the holiday season is also the hot favorite shopping season of the year. You will have to work on various aspects, be it personalization, interactive features, email template design, and much more. In this article, I am going to share ten examples of the best Christmas emails to send to your customers to inspire you. Read the article to know about 2020's best Christmas email picks:
The Creative Visuals And Copy From Rifle Paper Co. 
Here's some extremely good use of a hero image and copy in this Mailchimp email template from Rifle Paper Co. The design looks clean, and they have used minimal copy. I would also like to draw your attention to their call-to-action button that resonates with the overall email. Telling your customers about a 30% flat discount on all items doesn't take much copywriting, but they have demonstrated apt use of designing:
Unique Design From Casper
This is a unique design from Casper. We don't expect such unconventional email designs, and this one is sure to grab the attention of subscribers. You can experiment with new designs that are widely used to engage your audience. I recommend keeping the design aligned with the holiday sentiments as it will give your readers a strong reason to pay attention like this one. They have used a perfect storyline to match the email design. See if it inspires your next emailer:
Christmassy Design by Tovala
In this email from Tovala, the Christmas spirit is at the center of attention. Everybody loves cooking in the holiday season, and learning a few recipes is on the list of many people as leisure cooking is fun. They have placed the CTA button about the hero image, and their secondary CTA button allows the user to crop a gift card for friends and family. This is a smart way to engage your subscribers as well as make a sale:
Dollar Shave Club: Savage Shaving, Savage Emails
Dollar Shave Club's video went viral, and they have used brand marketing as an inseparable element of their overall business strategy. This email from the grooming company reflects its branding game, which makes this holiday season email even more attractive. You can also use a similar clean design for your messages as it makes it easy for the reader to identify various elements:
Readdle's Flashback
One of the popular ways of treating people during the Christmas season is by sending them a flashback of the year. Readdle sent this beautiful email to mark the end of the year and shared the usage statistics that signify its utility. They have also used a very positive tone throughout the copy upholding the Thanksgiving sentiments which their customers. You can also apply the same in case you are looking for sending promotional messages.
Gifting Galore At MacPaw
MacPaw did a smart job nearby, offering their one-year subscription as a gift card. By combining the discount with the gift card, they have made an unlikely deal look more presentable. If you are dealing with subscription based products, you can use this email to draw inspiration for leveraging word of mouth. Have a look at the copy they have used here:
Moment, Seizing It The Right Way
When it comes to sending gifts to friends and family, getting confused is pretty normal. Moment knows this well, and they have crafted the perfect email for approaching subscribers with gift cards. The minimalist email design and conscious use of words that resonate with the reader instantly agree with this message. You can also send similar emails to your contacts to help them out during this holiday season:
Emotions Plus Urgency By Fleur & Bee 
This design from Fleur & Bee is a great example of a coin with the buyer sentiments as a lot of people feel confused while selecting the gifts. In most cases, your subscribers would be receiving messages from your competitors. This strategy works extremely well for businesses with diverse product portfolios. 
Animated email by Lipsy
GIFs are fast becoming popular in email marketing, and you can use them to display more products without consuming the screen. Lipsy has provided a good example of sending Christmas themed emails here. Everyone is excited about the dresses they are going to wear at the party, and Lipsy asks the same in the mail. Have a look at their design to see if it fits in your strategy:
Smart Copywriting By Shinola Detroit
Countering the trends requires smart copywriting, and Shinola Detroit's bid to offer handcrafted watches is a good example of this. If you are offering customized products, these type of emails work extremely well:
Over To You
I have tried to include various types of examples, and you can combine their features too. Christmas emails are all about happiness and promotional messages. With 306.4 B sent daily, you can only expect more competition during the festival season. Thus, coming up with attractive and unique emails is a must. I hope you find these ten Christmas email examples inspiring for your festive email marketing campaigns.