10 Office Pet Peeves That'll Drive You Crazy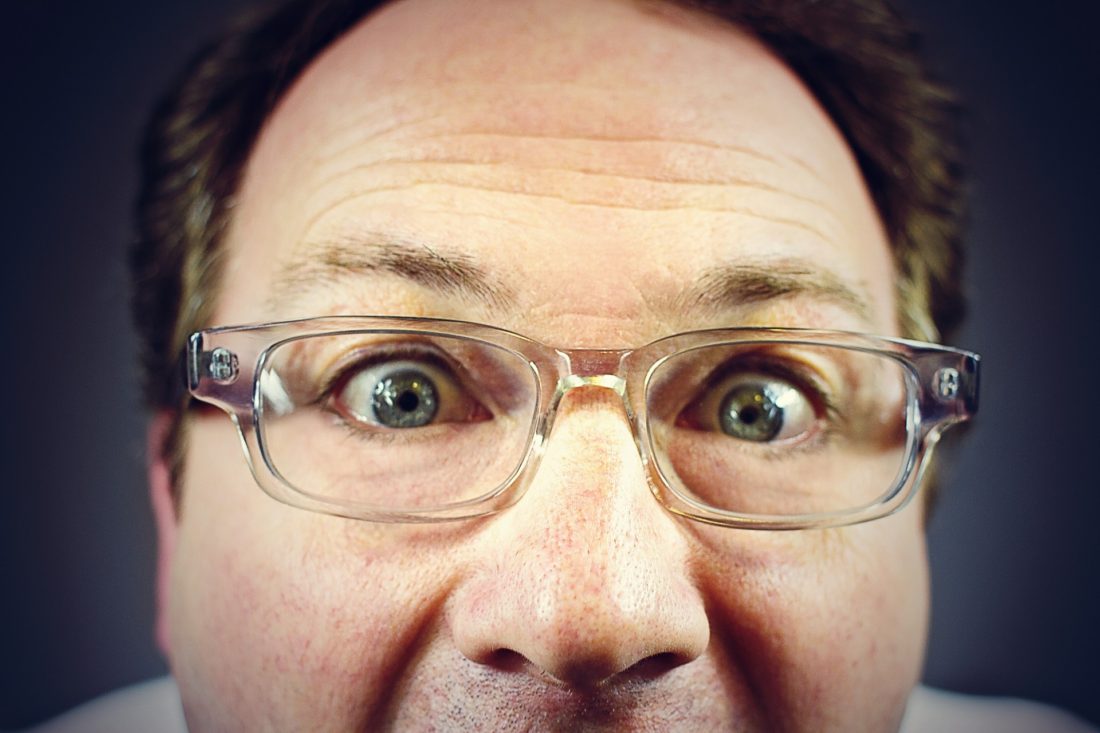 As an office worker, you probably feel that you spend most your time trapped within the confines of it.
When you spend so much time in a certain place, surrounded by the same people, sometimes it can be impossible to remain relaxed and keep your frustrations under wraps.
Whether it's unsavoury smells or nonsensical hierarchy lingo, there are some office pet peeves that annoy workers on a universal level.
Read on and find out about these common pet peeves which are bound to infuriate the living daylights out of you.
Asking Your Boss for Things
Bosses have a very imposing presence on the office, and sometimes that makes staff feel fearful of asking them for things.
A survey of UK workers by Printerland.co.uk revealed that more than a third of employees are worried when it comes to asking their employer for time off. The same survey also revealed that a fifth of employees also feel uncomfortable requesting time off for holidays.
Even though some bosses can be intimidating, make yourself aware of what you're entitled to as an employee so you know you're well within your rights to ask your boss for things.
Not Having Your Voice Heard
Do you ever feel that your requests are falling on death ears?
According to the same survey by Printerland.co.uk, UK employees stated that the thing that annoys them most about office life is not being listened too.
Somebody not listening to you is particularly annoying because it means you have to repeat yourself time and time again, without any guarantee that your message is going to get through to your colleagues.
Waste
Whether your office has a portable printer or a wireless printer, one thing that you can guarantee is that there is going to be a fight to use it.
Printers generate a lot of wasted paper, largely due to typo's and formatting errors. To make sure that your office's printer paper lasts longer, make sure to proof read any document thoroughly before you print it so you don't leave any of your colleagues short.
Drawn Out Meetings
Meetings are a productivity killer! Not only are they drawn out, but they can distract you from important deadlines, especially if you have nothing to contribute to that particular conference.
If you feel that meetings are a waste of your time, recommend changes on how to condense the length of them so it can benefit you and your colleagues' productivity.
Washing Up after Others
It may seem like a very small thing, but washing up other people's cutlery can really grind on you. Using your own time to clean other people's mess means that you're spending less time at your desk and it can disrupt productivity.
By leaving others to clean your things, you're going to perceived as lazy. Laziness isn't tolerated in any work place, so by pulling your weight you're going to create a positive office harmony.
Horrible Odours
Let's face it, nobody can tolerate disgusting body odours and flatulence within an office space.
Not only are they hard to escape, but it's even more uncomfortable to confront the guilty party. If you're sometimes guilty of skipping the odd shower, try and picture what the smell could be like for your poor desk buddy.
By showering, wearing deodorant and refraining from flatulence, you're going to save yourself from a majorly embarrassing confrontation.
Office Lingo
Management speak, or as it's known to some 'office jargon', is annoying to all of us. Not only are the terms confusing and hard to understand but more importantly, they don't have any effective meaning.
A survey by Bacon Wrap revealed that 'Touch base offline' was the most infuriating piece of office lingo, followed by 'Blue Sky Thinking' and 'Punch a Puppy'.
Ignoring Emails
Every work email is sent with a purpose.
By failing or forgetting to return emails you're not only slowing down work for others, but you're leaving yourself at risk of forgetting something crucial.
If you work in a fast-paced working environment then you can be forgiven for forgetting the odd email, but by letting your emails pile up you're only going to hold up work for not just yourself but your other colleagues too.
Music Blasting
Wearing headphones is an office luxury and it shouldn't be pushed to its limits. If you're listening to music at full blast, then you can guarantee that those around you are going to hear it.
Some workers are not affected by listening to music when they're working, but for others it can be really distracting. Be considerate and ask those around you whether your music is effecting their concentration.
Untidy Work Environment
Yes, your workspace may be your workspace, but that doesn't mean you can treat like a pig sty.
Your untidy desk can have a major effect on the all-round appearance of your office and if you're guilty of eating at your desk, then there could be a funky smell to it too, which is pleasant for nobody!
To maintain a peaceful working environment, it's best for everybody to be respectful of others. By refraining from committing any of these office crimes, you're at least playing your part to ensure that everyone can get on working annoyance free.