8 Budget Updates to Refresh Any Room
Perhaps it's been a while since your last update, or maybe you simply get tired of the same old look in your house. Sometimes, it's just time for an overhaul. When you have a limited budget, though, it can be challenging to attain the look you crave.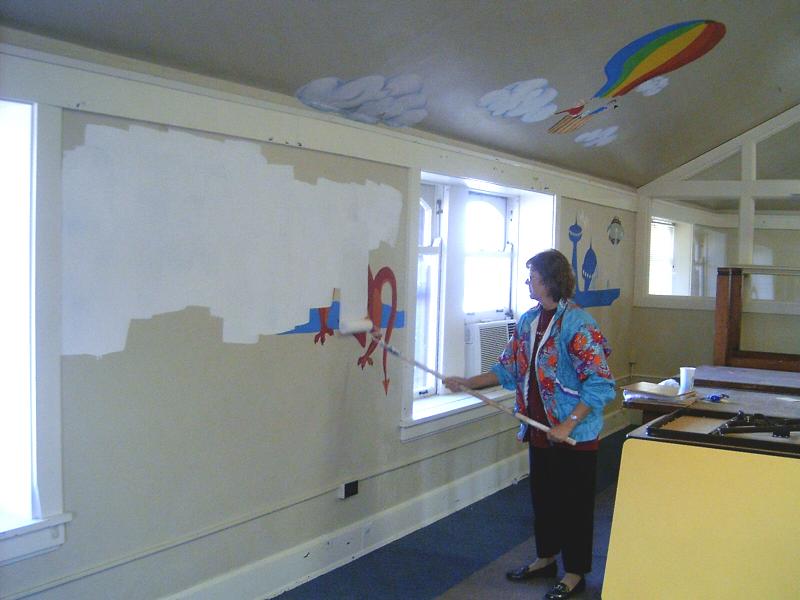 You don't have to stick with cheap-looking, boring décor just because you lack a substantial discretionary fund. With a little creativity and elbow grease, you can update any room without having to take out an equity loan. 
1. Faux-Wood Blinds 
Wood blinds are one of the most popular options for window treatments. They keep out the sun without creating the cheap look of vinyl blinds. Wood blinds are admittedly expensive, however, so you might go for complementary faux-wood blinds instead.
Faux wood is aptly named because it looks fairly similar to proper wood without the hefty price tag. These blinds aren't going to be as durable or high quality as actual wood, but when you're on a limited budget, they can make an excellent addition to any room.
If you take good care of them, these blinds could last for many years.
2. Rustic Floating Shelves 
Floating shelves are a simple option. You can make them with just a couple of blocks of wood, and consultation with an online tutorial; or you can purchase a cheap set of shelves and remake them so they're more attractive. 
Rustic décor is highly popular these days, and it's not that hard to achieve on your own. Paint shelves the color of your choice and use sandpaper to rough them up for the right look.
3. Hanging Lights 
Sunken lights are popular, but when you don't have the cash, try the opposite. Peruse a variety of lighting options at your local hardware store or try your hand at creating your own hanging light fixture.
There are DIY tutorials for this kind of undertaking, pitched for varying skill levels, and you shouldn't have difficulty locating a project you can complete on a budget and absolutely love.  
4. Framed Photograph Gallery
You probably have a phone or computer that's full of memories only you and your family members would appreciate. Why not put these on display where everyone can see them?
This is a unique budget product that offers heartwarming rewards. Frames can be purchased fairly inexpensively at the dollar store or at a craft store, and it costs only a few cents to print photographs on glossy paper you can buy at an office supply supermarket.
Hang them on your wall in gallery format. If you want an eclectic look while saving even more pennies, go to a thrift store and select a variety of picture frames in various sizes and designs. Spray-paint them to get a uniform color scheme, and pop in your treasured images.
5. Swap Out Throw Pillows  
This is one of the easiest and most affordable methods of redecorating. Throw pillows are inexpensive, especially if you simply re-cover existing pillows rather than shopping for new ones.
If you require inspiration, decorate according to the season. For example, Independence Day merits a flag-style pillow, Thanksgiving calls for turkeys and fall colors, and Christmas can mean Santa, elves, and holiday greetings to adorn your pillow covers. 
6. Paint a Door 
A painted door can transform a space, whether it's on the exterior or interior of your home. A small can of paint is all you need, and that costs less than $10. It's the perfect way to refresh your home when things are tight, and it can even raise your property values!
7. Clean Your Carpets 
For $25 a day, you can rent a carpet cleaner to attack your dingy carpets. When the job is done, you might be amazed by the difference it makes in your home.
Your old carpet will look new (and maybe seem like a whole different color!). If you're still looking for a way to update your room after the carpet is clean, throw down a trendy area rug.
8. Repurpose Existing Items 
Your coffee table is old, scratched, and fading. Rather than buy a new one, repurpose the existing piece. Sand off the varnish, apply a fresh coat of paint, and try your hand at distressing the edges with sandpaper. 
You can find other items around your home, garage, or work shed that could be turned into beautiful home décor or furnishings. For example, an old suitcase can be turned into a great side or coffee table, an old window can become a display for pictures, and pillows can readily be recovered with new and current designs.
When you're on a budget, that's an excellent time to exercise a little creativity and see what you can make out of your existing possessions or stuff you can purchase at thrift stores and garage sales. You'll be amazed (or more likely, your houseguests will) by the finished products, while you'll have learned valuable skills along the way.