Choosing the Right Laminate Flooring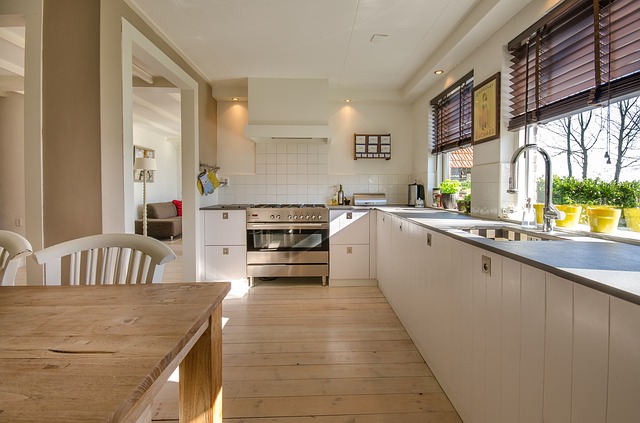 Laminate flooring has to be one of the greatest home improvement innovations of the past half a century or so. It looks great and is hard-wearing, but at the same time, it is inexpensive and not too difficult to fit.
In fact, the most complicated thing about laminate flooring is deciding which variety to choose. Don't worry, though, help is at hand, and here we will take a look at the factors you need to consider, in order to make the right choice.
Engineered wood or plastic laminate?
When is laminate not laminate? The answer is when it is engineered. There are two types of laminate flooring available. They both come in similar-looking packs of quarter inch planks that snap together, but they are quite different in their construction.
Engineered wood consists of several layers of real wood, glued together and topped with a thin layer of high-quality hardwood. Plastic laminate, however, is a completely synthetic substance with a bottom layer of laminate, a fibreboard centre and a hard-plastic top that has a woodgrain finish.
Engineered wood is about twice the price and has better stability due to the nature of its construction. But it is not quite so simple a question as deciding between price and quality.
Sure, the wood version lasts longer in the long run, but it is more susceptible to damage and staining than the cheaper alternative. Plastic laminate is also better at withstanding water spillages, hard shoes, sand and animal claws.
In other words, if you live in a household full of kids, pets and general chaos, you might find that plastic laminate is the better choice. These days, the finish is so good that most people would struggle to tell it apart from real wood.
Plank size
This is mostly dictated by personal preference, but consider the evenness of the subsurface to ensure a perfect-looking finish. The instructions on each brand and type will tell you the specific tolerances for unevenness.
In general, if the floor is uneven, wider planks will present more of a challenge to snap together, and it will be difficult to get the end joints flush with one another. Also, there is a greater chance of gaps beneath the flooring that will give that slightly alarming "floaty" feel as you walk across them.
So, if you think this could be an issue in your case, make your life easier by staying focused on those narrower plank styles. In addition, be particularly assiduous when it comes to applying the levelling compound to the floor.
A modern look at an old-fashioned price
Laminate flooring can completely revitalize your home, combining a modern, airy look with optimum practicality. For busy families on the go, it is the ultimate labour-saving floor solution, as it is so easy to keep it clean, whatever punishment the kids and dogs might put it through.
Just make sure you choose the right type for you, and it will be an investment that you can be proud of for years to come.