15 Gigantic Benefits of Becoming A Small Business Owner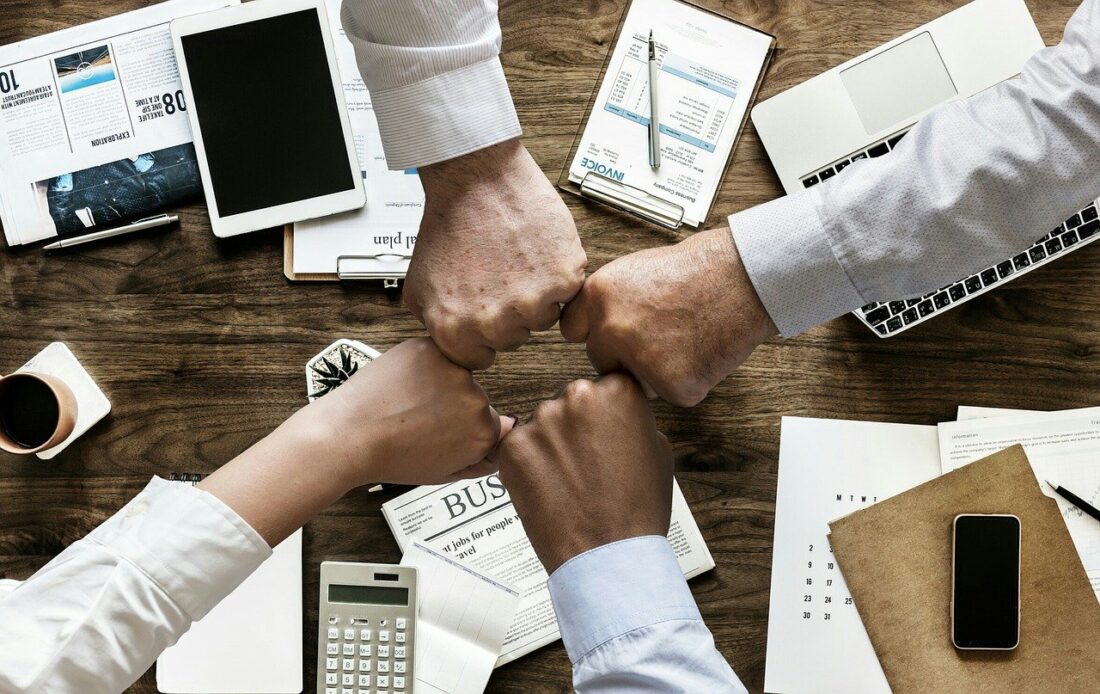 Are you considering becoming a small business owner? If so, there are a lot of huge benefits to making this move. Not only will you gain a sense of pride in having control of your career, but you'll also be able to make a difference with the products or services that you offer. There are a lot of responsibilities to juggle as a small business owner, but with a good plan and strong commitment to your mission, you can make it happen.
Curious to learn more? Keep reading to learn 15 gigantic benefits of becoming a small business owner!
1. Share Your Passion with the World
If you have a passion for something, being a small business owner lets you share it with everyone around you. And best of all, you can earn money for doing this. If you're more fired up about what you're doing, you'll be more likely to put in the time and energy to make it happen as a business.
Whether you're running your own trucking business, setting up a coffee shop, operating a consulting service, or selling handmade goods online, you'll get an opportunity to put your expertise on full display when you start your own business.
There are other benefits to being able to do what you love. You'll be more productive, happier, and healthier. Many studies suggest that people who have a passion for what they do tend to live longer!
2. You Can Set Your Own Schedule
One of the biggest perks of starting your own business is that you have the flexibility to set your schedule. You might need to conduct business during normal hours, but on the other hand, you might run the type of business that doesn't depend on working standard hours. For those who thrive on having loads of self-directed time, being a small business owner might be the perfect fit.
You can work late into the night if that's your preference, or even work weekends if you want to catch your child's school play or soccer game on a weeknight. When it comes to scheduling family gatherings or finding the time to be with those you love, a traditional job with set hours can make this very difficult. But as head of your own business, you can plan around what's important to you to find a better work-life balance — and even schedule in a mid-afternoon nap!
3. You'll Have Plenty of Resources at Your Fingertips
Though becoming a small business owner can seem like a daunting process, rest assured that there are tons of tips, templates, meetups, and more to help you find your footing. Most cities have a local small business association that is there to assist with legal issues, offer advice on health insurance options, help you with logistical tasks, or direct you to resources for financial assistance.
On a national level, the Small Business Administration offers a host of resources to get started. From composing a business plan to tips on getting the sales growth you want, you'll be able to find advice designed to help you succeed on their website.
Another good strategy? Reach out to other small business owners in your area and invite them for coffee and conversation. You'll learn from the wisdom of established business owners who can tell you what has worked for them — as well as what hasn't worked well.
4. Becoming a Small Business Owner Means Being Your Own Boss
As a small business entrepreneur, you get the privilege of being your own boss. This means that you won't need to report to anyone or go through annual reviews! While this is a huge perk, it's important not to lose sight of the incredible responsibility that comes with ownership.
You have an opportunity to be the boss you always wanted. You can make a point of knowing your employees, compensating them fairly, and staying connected with your core mission. You'll set a high standard that will help your business be successful.
5. Develop a Marketing Strategy That Works For You
When you're developing a business, it's critical to have a memorable and pleasing logo and brand identity. While a logo is your face to the world, the brand encompasses everything that you stand for — so it needs to be consistent. And you need to develop an effective marketing strategy so the right people can see it.
If thinking visually isn't one of your gifts, look into outsourcing the design work to avoid the pitfall of a poor brand identity. Take advantage of social media as an effective marketing platform, and make sure that someone in your organization knows how to use it effectively to promote your business.
6. You Can Create New Financial Goals When Starting Your Own Business
With any new endeavor, it's wise to set some goals. When you're starting a new business venture, you should plan on setting some financial goals, too. A big benefit of starting your own business is the ability to meet and exceed financial goals — and reap the benefits of your success!
When you're working as part of a larger organization, you're one piece of a bigger machine. As a result, you might not have a lot of control over the organization's financial direction. But when you're steering the ship, you can push yourself to new heights in terms of revenue and budgets.
If you want to trim expenses, you call the shots on what gets trimmed and by how much. If you want to increase profit margins, you can set the numeric goal. With a small business, there's always room to grow!
7. You May Be Able to Keep Everything Virtual
While some businesses benefit from having a brick-and-mortar presence, not every business needs a storefront. As a cost-saving measure, you may be able to conduct all or most of your business remotely. 
When you're working remotely, you also have the freedom to choose where you work. If you want to be home when the kids return from school or need to walk the dog midday, you can conduct your business from the comfort of your kitchen table or patio. Or if you're itching to go somewhere for a long weekend, you can bring your laptop to the nearest campsite or resort for some prettier scenery.
8. Push Your Creativity and Innovation
If you're starting a business, you'll need to keep pace with the competition once it's established. What does that mean? It means you'll have to push your sense of creativity and innovation to new levels to be the best.
To be successful, you — and your employees — will need to keep tabs on what new strategies your competition is implementing. And then you'll want to adapt your product releases, marketing campaign, and incentives to do outdo the competition.
9. Hire the Employees Your Want When You Start Your Own Business 
In most traditional jobs, if you're the employee, you're stuck working with a group of people that might not always be your favorite. If you have loud, combative, or inefficient coworkers, you know how frustrating your job can be. But as a small business owner, you have full control over staffing choices.
When you're just starting, you may not have the need or budget for additional employees. As you grow, however, you'll need employees to help with things like sales, marketing, IT, and more. You'll be able to determine what qualities are most important to ensure that your new hires are enjoyable to have around — and productive.
10. You'll Love Being Able to Work More Efficiently
A successful workplace is one that handles all aspects of the business with expertise and efficiency. When you're an employee in a company, you're at the mercy of someone else's approach to delegating workloads — and sometimes the result is problematic. As head of your own business, you'll be able to prioritize what needs to be done, and delegate responsibilities to the people best suited for the job.
And it never hurts to outsource some responsibilities to help with efficiency. If you operate an organization that requires effective supply chain functioning, choosing the best logistic companies to help you streamline the process is key. You'll gain better communication, smoother deliveries, and peace of mind.
11. Connect with Your Community When Starting a Business
As a small business owner, you are uniquely positioned to serve your community. Giving back is good for the soul, and it can be good for both you and the people living nearby. You can partner with local non-profits to do fundraisers or sponsor trips and events for promising high school students.
Local middle, high school, or college students would love shadowing you or your employees at the workplace for a day to get a sense of what goes into starting a new business. And you can make arrangements for internship programs that will provide valuable experience for the interns and help for your business.
12. You Can Take Advantage of Tax Deductions
While you'll have to put forward an initial investment to get your business off the ground, you can find comfort in knowing that a lot of your expenses will be tax-deductible. Any expenses that feed into making your business work are fair game — and making these deductions will save you money!
If you are spending money on a home office, you can deduct things like utility payments, mortgage interest, printer ink, a laptop, and more. You just need to make sure that this office is used only for your business and not for anything else.
The salaries that you pay employees, travel expenses, and fees you pay a bookkeeper are among the other items you can deduct.
13. Gain Pride By Establishing a Family Business
When running a small business, you have an opportunity to create something that stays in the family. In fact, nearly 20% of small businesses are family-owned. You'll gain a sense of pride in knowing that your business is part of your family's legacy.
And if you have children or other family members who share your passion for the business, you can forge stronger connections that keep your business in the family's hands for years to come.
14. Build Better Connections with Clients and Customers
Larger corporations can seem big and impersonal, but as a small business, you can cultivate strong ties with your customers. If your business has a storefront, you'll be able to greet customers and welcome them with hospitality. You'll earn their respect — and hopefully more business — if you know returning customers by name!
Even if you're working remotely, you still can personalize your interactions with customers. You can follow up on each purchase or service with a personal email or phone call. And you can offer holiday deals for loyal customers and their friends and family.
15. You Might Make More Money. 
As a small business owner, the sky's the limit when it comes to how much money you make. If you're willing to put in the hours and can find a winning strategy, you have the potential to make more money than you would in a more traditional job.
Small business owners making an average of just over $70,000, but that number can fluctuate depending on how much you choose to pay yourself. Many small business owners will take a voluntary pay cut in the early stages of the business with the hope that the longterm financial benefits will be worth it.
Get Your Business Off the Ground
If you're considering becoming a small business owner, take the time to learn everything you can about the process before moving forward. Investigate the costs you'll need to make it happen, where you'll need to do your work, and what resources are available to help you. With a little research and preparation, you can embark on a rewarding new career where you'll get to call the shots!
When you're looking for information on anything from travel to business, check back with us for more great articles.