3+ Technology Must-Haves for Your Next Car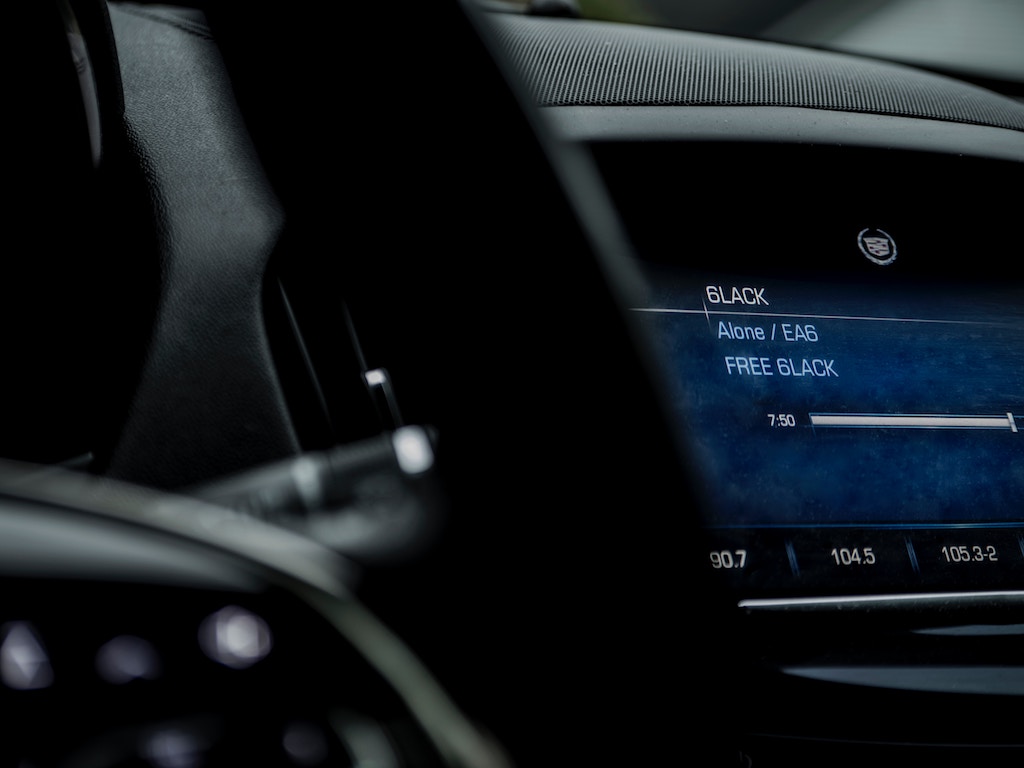 Technology has become a driving force behind all things. From the way we order our food, to the way we communicate, there is no denying that technology is ingrained in our everyday lives.
Take cars for instance. No longer do we practice day and night for the written driving portion of the DMV driving test, practice parallel parking with our parents to pass the physical driving test, and then drive off into the sunset with our used car.
Ok, so practicing for the test is still a given. However, even teens are driving cars that automatically link to their cell phones, have built-in navigation systems, and have satellite radio.
Let's see what other technological advances you can expect to see in the coming years so you can decide which advances you will want for your next car.
1. Talking Cars
Okay, not actual talking cars (though that would be awesome!). Rather, a revolutionary system, seen in Cadillac CTS sport sedans, will allow similar models to "talk" to each other about weather, driving conditions, accidents, and more.
It is in this way cars are using advanced technology to inform other fellow drivers of what's ahead. It can help increase a driver's awareness on the roads and prevent so much traffic buildup as the population of drivers continues to rise.
2. Built-in Technology
Built-in technology as part of the standard car package is becoming the norm nowadays. However, features such as cruise control are becoming old-school features that should come standard with all cars.
Here are some of the best self-driving features being developed right now:
Adaptive Suspension. Modes like "Comfort", "Drive", and "Sport are being seen in more models nowadays. Custom suspension depending on your driving is all the rage.
Automatic Safety Features. Things like lane-keep assist and predictive forward collision warnings are aiming to keep drivers safe.
Car Apps. This is a big technological advance making waves with millennials. Get all things car related – oil change due dates, tire pressure monitoring, and general maintenance care – delivered straight to your phone when your car needs some TLC.
Large Screens. Larger screen sizes are hitting luxury cars and providing car owners the ultimate driving experience. In addition, some of these screens are coming with gesture controls, which negate having to touch or push any buttons or knobs.
As you can see, there are some cool features coming your way, even in the most standard of car models.
3. Electric Cars Make Headway
It used to be that electric cars were primarily for elite car owners that could afford the upfront price in order to reap the long-term benefits. However, that is changing.
As makers such as Chevrolet gear up to make electric cars more affordable for the general public, other companies such as Honda, Hyundai, and Ford are following suit.
In the end, not only are these cars saving people a lot of money, they are also aiming to reduce their carbon footprint and help the environment.
Altogether, cars are becoming more technologically friendly as they attempt to meet the consumer's demand for more. With increased safety features, luxury features for added comfort, and an all-around coolness factor, you are sure to see some awesome advances you will want in your next car.