5 Reasons a Smartwatch Is Your Best Fitness Weapon
Sometimes good health feels out of reach. Who can remember to carry around a health diary, log your gym workout, or put on the pedometer before you leave the house?
Fortunately, with the advent of multipurpose wearables, it's easier than ever to stay on track and achieve your health goals — and good health is never out of reach.
You Can Gain Connectivity and Inspiration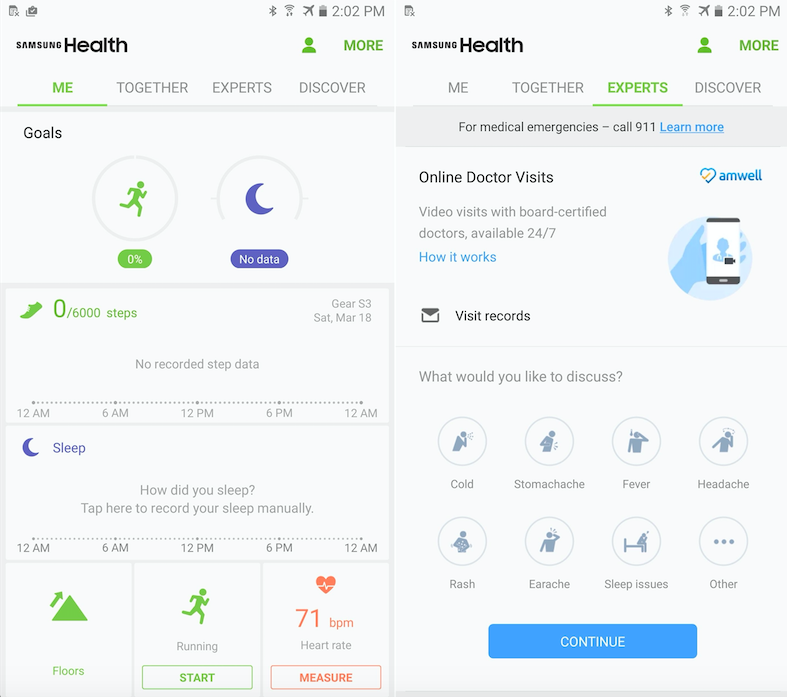 Image via CNET
Smartwatches help active people who like to stay connected without missing a step. With a wearable, you can check your health-tracking apps such as Samsung Health throughout your day. Invest in a Samsung watch from T-Mobile, a watch equipped with fitness apps such as Samsung Health. When paired with T-Mobile, named the nation's fastest wireless network by OpenSignal, this smartwatch wins big points for its good looks and ease of use, too.
However, connectivity goes well beyond a Wi-Fi signal. Apps such as Samsung Health allow you to stay connected with friends during their own fitness journeys. You can "compete" with your friends to track each other's progress on fitness challenges of your choice — a fun way to keep one another accountable while getting fit. The Samsung Health app can be highly customized to your needs and fitness journey.
You Can Track Weight Loss
Image via CoachDebbieRuns.com
The journey to good health starts with a healthy weight. When you need to drop some pounds, you'll want to track your calorie intake and plan healthy meals. You need to burn more calories and monitor exercise while also eating more nutritious meals — all of which can easily be done with a smartwatch.
You can easily forget that you ate a muffin for breakfast and follow it up with unhealthy snacks or meals on the run. The Samsung Health app offers calorie tracking, workout plans, and more, while apps such as Noom Coach are designed specifically for weight loss.
You Can Record Changes in Habits
Forget that cola drink. One of the easiest ways to improve your health is to simply drink more water. However, incorporating a new habit can be difficult at first, as with any change you make to your routine. Fitness apps can help you track your water intake and offer gentle reminders to have another glass of water when the time comes.
If you hope to stop smoking, you can find apps for that, too. You can also track blood pressure and glucose levels, or monitor your vitamin D intake. Each application logs your behavior over time so that you can feel a sense of progress as you achieve each milestone and as you strive to reach the final goal. If you want to see a doctor in the flesh, you can access apps that can help you find a specialist and book an appointment on the spot.
You Can Get Longer, Higher Quality Sleep
Smartwatches also help you to see where you have room for improvement in your lifestyle, thanks to built-in trackers. Wear your smartwatch overnight, and you will find out exactly how much sleep you are getting. You can also receive reminders when it's time to turn off the TV and go to sleep. Of course, smartwatches will also help you wake up for a morning run or gym trip thanks to its built-in alarms.
You Can Plan for a Better Workout
Why hire a trainer when a wearable provides access to all the workouts you'll ever need? You can also ditch the gym journal when you get apps such as Samsung Workout Trainer: This fitness coach will track all your reps and steps with no pen and paper required. If you're a runner or hiker, you can map your routes and track performance times on your smartwatch.
A smartwatch is a trainer, fitness buddy, accountability partner, and gym log all in one. All this fitness functionality — layered on top of a smartwatch's phone, email, and social connectivity — makes it a versatile investment. With many ways to improve your health, you can easily see why smartwatches have become an indispensable tool to help people achieve their fitness goals.