5 Ways to Help Your Aging Parents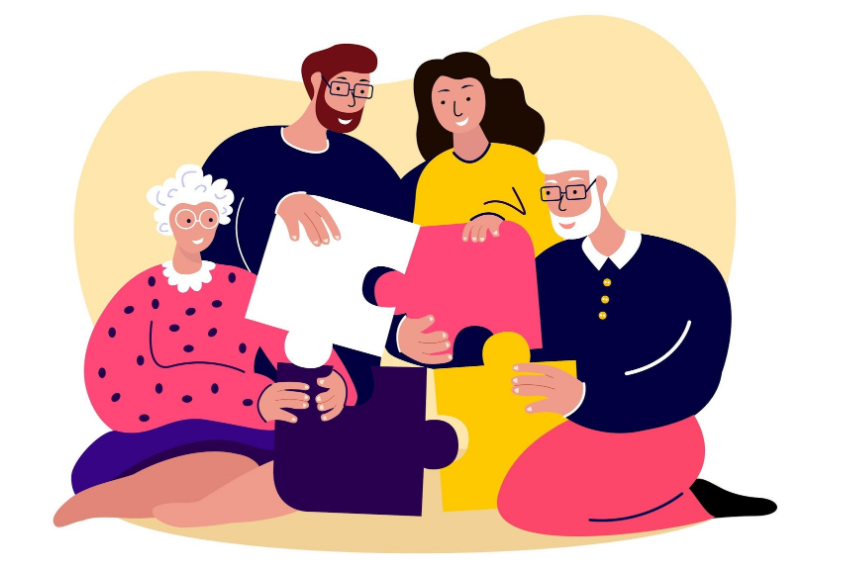 Watching your parents grow older can be a challenging yet heart warming and humbling experience. After years of taking care of you and maybe even your own children, it's finally your turn to extend a helping hand. But knowing where to start can be intimidating at the start. In this post, we'll share five tips to help you navigate this process and determine how best to care for your aging parents depending on your lifestyle, financial situation, and preferences.
1. Evaluate their needs 
Everyone's family care situation is unique. Some aging adults need more care earlier on due to illness or injury, while others don't need much support until much later on in life. The first step you should take as a support system is to assess their needs and abilities. 
Here are a few questions to consider as you start to create a plan for taking care of your aging parents:
Is it safe for my parent(s) to live alone?

Do they need 24/7 or intermediate care?

How severe are their health concerns?

Are they able to

meal prep

and clean up after themselves?
Once you have a better idea of where they stand within these areas, you'll be able to create a stronger foundation for their care plan.
2. Assess your own limits and abilities 
Caring for an aging adult can be a big commitment to make, and every family has their own limits and abilities. Thankfully, there are a number of options you can consider to take the best care of your aging parents. 
If you have extra room in your home or on your property, having them live on-site with you can be a convenient way to go—checking in on them will be much easier but it can certainly take a toll on family dynamics. On the other hand, assisted living centers provide professional care and a social environment, but it can be a tough decision for family members to make. Finally, if your aging parents are still capable of living independently, an individual residence or a retirement community can be a great option until the next steps are required.
3. Work through financial plans 
Of course, making any big decision like where your aging parents will live and what their care plan looks like will ultimately depend on your budget. Work with your parents to build a financial plan that works for both parties. As you begin this process, make sure to record their estate planning details or work with a professional to ensure that you're following legal protocol as you start making end-of-life financial plans.
4. Take home safety precautions
Safety is of the utmost importance when taking care of your aging parents. So, whether they end up living independently, at a care facility, or in your home, make sure to take some safety precautions to protect their health and safety at all times.
For example, installing a lift can help them avoid stairs, shower, and toilet bars will prevent them from slipping or over-straining their muscles. Consider your parents' individual health risks and general age-related weaknesses and make sure their home environment promotes health and safety.
5. Create a process for health care needs
As we age, our bodies need more and more tender love and care. From medicine and vitamins to managing unfamiliar conditions, like shaking in the elderly for example, there are many medical needs you'll need to sort out as your parents grow older. To help them take care of themselves and make it more manageable for you and/or caregivers to help, it's a good idea to map out health care needs and procedures should a health emergency take place. Create a document or digital file with a list of medications, conditions, physician contact information, and more to easily refer back to as needed.
Final notes
No one has all of the answers for how to approach care for your aging parents, but we hope this guide will help. As you start to take charge of their health, safety, and financial interests, remember to take care of yourself, too. 
How are you helping your aging parents? Open up the dialogue in the comment section below.