A Brief Guide Through the Charming City of Budapest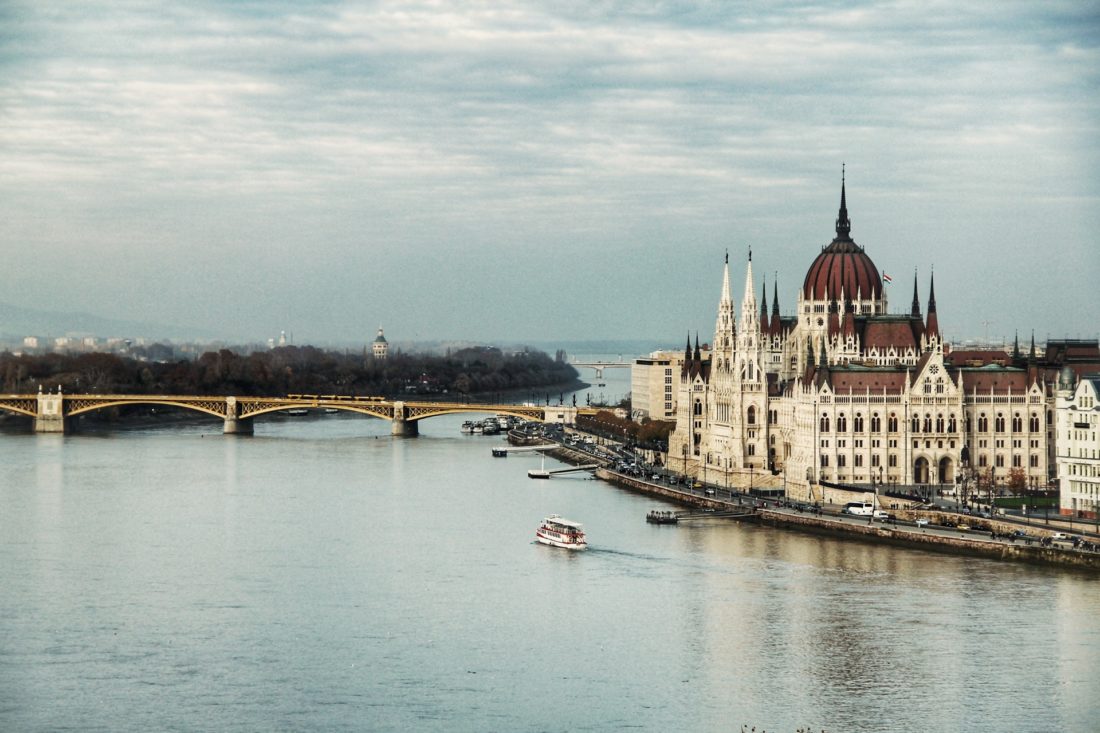 Budapest is a charming city consisting of two parts – hilly Buda and flat Pest. Through this delightful city flows the steady and long river Danube. In the last decade, Budapest has really become one of the most visited cities in Eastern Europe. And there are many reasons for this expansion in tourism.
Budapest has many wonderful things to offer to the people who visit it. From majestic architectural landmarks, beautiful streets, museums, art galleries and thermals spas to one of the most exciting nightlife activities where cheap booze and a great bar has never been easier to find. It's no wonder the majority of young men choose to celebrate their unforgettable stag party in Budapest. Here is a list of things you can see and do in the lovely town of Budapest.
Discover Wonderful Landmarks
Budapest has been having an increased number of tourists coming each year because of the architectural riches it has to offer among other things. Just last year, there were over 20 million tourists! And they certainly came back home full of wonderful stories.
One of the most breathtaking landmarks in Budapest is certainly The Palace of Parliament. This gigantic piece of work also known as The Hungarian Palace is characterized by its wonderful details, pointed towers and a massive dome in the middle.
Just to get an idea of how large it is; it's 268m long, 96m high and has 691 rooms! The Palace of Parliament lies just above the river Danube, so you can experience it from this point of view if you go boat riding which is absolutely recommended.
Culture of Budapest
Just behind the Palace of Parliament is located one of the most historically important squares – the Kossuth Square. This is the place where the uprising against the communist regime was put to an end in 1956. Also, you can find here many beautiful landmarks such as the neoclassical Ministry of Agriculture and the renaissance Ethnographic Museum also known as Néprajzi Múzeum.
Budapest is certainly very big on culture – it has around 40 theaters, and over 100 museums and art galleries! One of the most prominent and beautiful landmarks is the Opera House. It is considered to be one of the best acoustic Opera Houses in the world! This massive neo-renaissance building can seat around 1200 people. The Opera House is open during the day if you wish to explore the inside of it, or you can enjoy classical music in the evening.  
Thermal Baths
Budapest can without a doubt be crowned as the spa dream town. This tradition of enjoying spa treatments has been around since the Roman Empire. But it got to its peak when the Ottoman Empire conquered Budapest and this kind of leisure time really begun to spread. Budapest has many spa hotels, baths, the majority of them offer massages and Turkish baths are divided into men's and women's wards.
There are many natural resources of water rich in minerals which are considered to be good for rheumatism, joint and muscle damage and post-traumatic stress. Besides this, treating yourself can be one of the best things you can do for yourself both physically and mentally.
One of the most popular baths is the Platinus bath, which is located in a beautiful park area on Margaret Island. Platinus has many outdoor pools, thermal baths and swimming pools with water slides and wave machines. Sounds like great fun!
The Rudas bath is really unique in many ways. It was built by the Ottoman empire in 1550. The thing that sets it apart the most from other thermal baths is unique octagonal dark chambers. This is a perfect place to relax and forget all about your worries.
The wonderful Széchenyi bath in the city park Városliget is Europe's largest swimming complex. And it is an all-time favorite by all tourists. It has a lot of indoor and outdoor swimming pools, but if you just want to relax, maybe you should consider skipping this one because it can get really crowded.
The Gellért bath is part of the Grand Hotel. It was built with a mixture of baroque and Art Nouveau architectural styles with beautiful turquoise ceramics. They have three outdoor swimming pools and one of them goes up to the temperature between 74-75 ° C. You can also play chess on floating boards here. As for the indoor swimming pools, there is a wave machine and beautiful sun terraces.
Great Nightlife
Apart from having many cultural riches and relaxing spas, a lot of tourists choose Budapest because of it's a thrilling night scene. You can have the full package of a successful night of partying and not break the bank. Taxi, liquor and entrance fees are really cheap. Not to mention there are no long boring queues in front of nightclubs.
The party starts here around midnight and lasts until the sun rises. Some of them don't work as late or should we say early but there is such a wide range of bars, pubs, and nightclubs that you can go from one to another if you wish so. The music played in nightclubs ranges from contemporary pop music, disco, Latino and jazz, electronic music to full on cabarets! There are also many steamy strip clubs in Budapest.
There are three areas in which you can find as many bars and nightclubs as you want in a minute walk from one to another. Liszt Ferenc tér (square) in district VI, Ráday Utca in district IX and District V which is more of a place for enjoying your coffee during day time.
Some of the best clubs in Budapest are Corvin Club, Racskert, Szimpla Kert, Instant and many many more.
Final Words
This city will amaze you with its magnificent architectural and cultural landmarks. You'll probably stand in front of each building for a while wondering where the time went. Not only this, but the charming Hungarian people will win you over.
Especially after a full day of a relaxing spa treatment! The nights are long, hot and full of excitement! When you get back home, you'll surely have some great tales to tell!