Best Road trips in Canada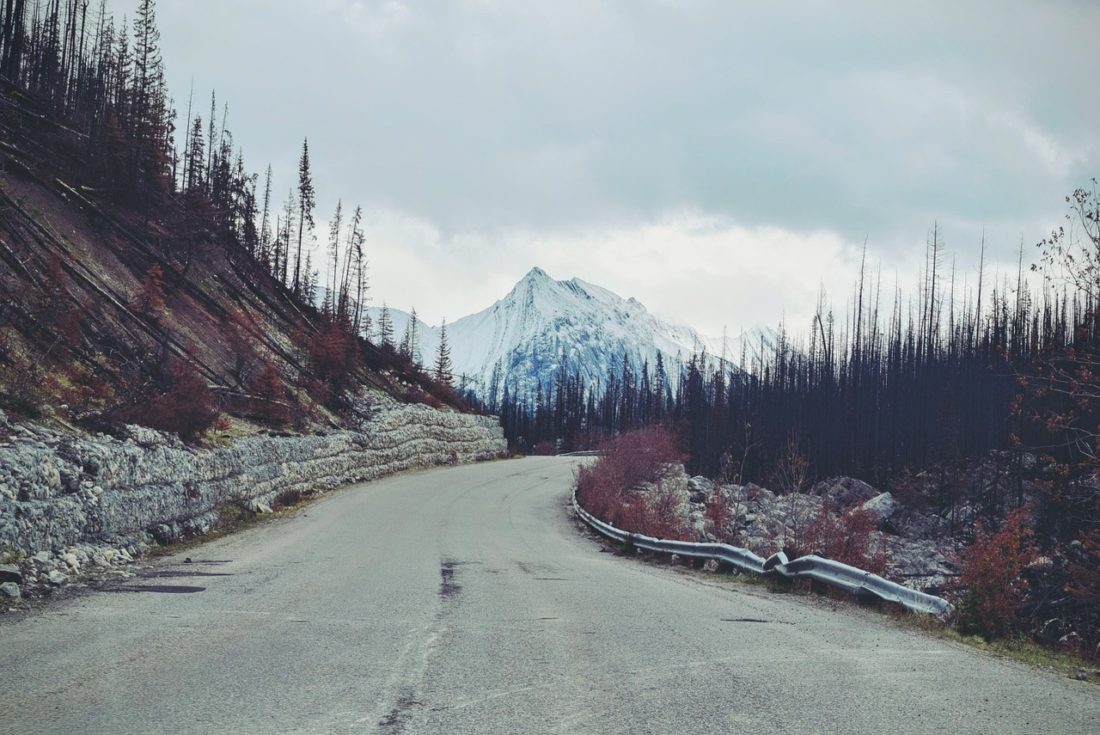 Canada is famous for its great outdoors – and there is a lot of it! One of the best ways to explore the scenic and sometimes rugged beauty of Canada is from behind the wheel of your car, camper or motorcycle. Whether you are have a particular destination in mind or are heeding the call of the open road with, there are plenty of highways and byways to explore. Here are some three of our favorites:
The Cabot Trail
The Trail is a scenic roadway and highway on Cape Breton Island on the east coast of the country. Named after the explorer John Cabot, the trail passes through some of the areas most rugged coastline and also through the Cape Breton Highlands National Park. You will be treated to amazing ocean views on roads that wind through old forests. A number of small fishing villages can be found along the Trail and it is well-worth a stop to experience the very famous hospitality of Atlantic Canadians in any number of inns, bed and breakfast, camping grounds and luxury hotels. When you need to stretch your legs there are plenty of opportunities – hiking, horseback riding, watersports, whale watching and other activities can be easily found. Keep an eye out for local festivals and events in the summer months, including Celtic music festivals. And don't miss out on the local cuisine – seafood is abundant and locally caught lobster never disappoints!
The Cowboy Trail
Not to be confused with a trail by the same name in Nebraska, Canada's version is in Alberta, and features about 700km of highway running through the Rocky Mountain Foothills. Take in breathtaking mountain views under the huge prairie sky, and be sure to explore the many side-trips that are easily made – including into the heart of the Rocky Mountains in the Banff National Park. There are many places to stay, from camping grounds beside running water, lodges and guest ranches. Of course, you can take enjoy horseback riding and hiking; if your timing is right, you will also be able to attend pow wows organized by local aboriginal communities as well as rodeos. There are plenty of options for everyone.
The Sea to Sky Highway
This 125km stretch of highway runs between Vancouver, British Columbia to Whistler, through some of the most breathtaking mountain scenery the province has to offer. The drive itself could take as little at 2 hours, but there are many places to stop along the way – small villages, national historical sites including a mine tour, Shannon Falls, the 3rd highest waterfall in the province, and more. Be sure to stop in Squamish for an afternoon of mountain biking on any of the 600 trails. If you have nerves of steel, don't miss the chance to take a gondola ride up to the Summit Lodge. Once you arrive in Whistler there is plenty to do. One of Canada's most famous ski resorts, ziplining, hiking, bungee-jumping and rafting are on the agenda at Whistler in the off-season.
While the joke that Canada has only one road is overblown, it is true that the Trans-canada Highway runs from coast to coast – if you have the time, this is the ultimate road-trip in Canada! Happy trails!