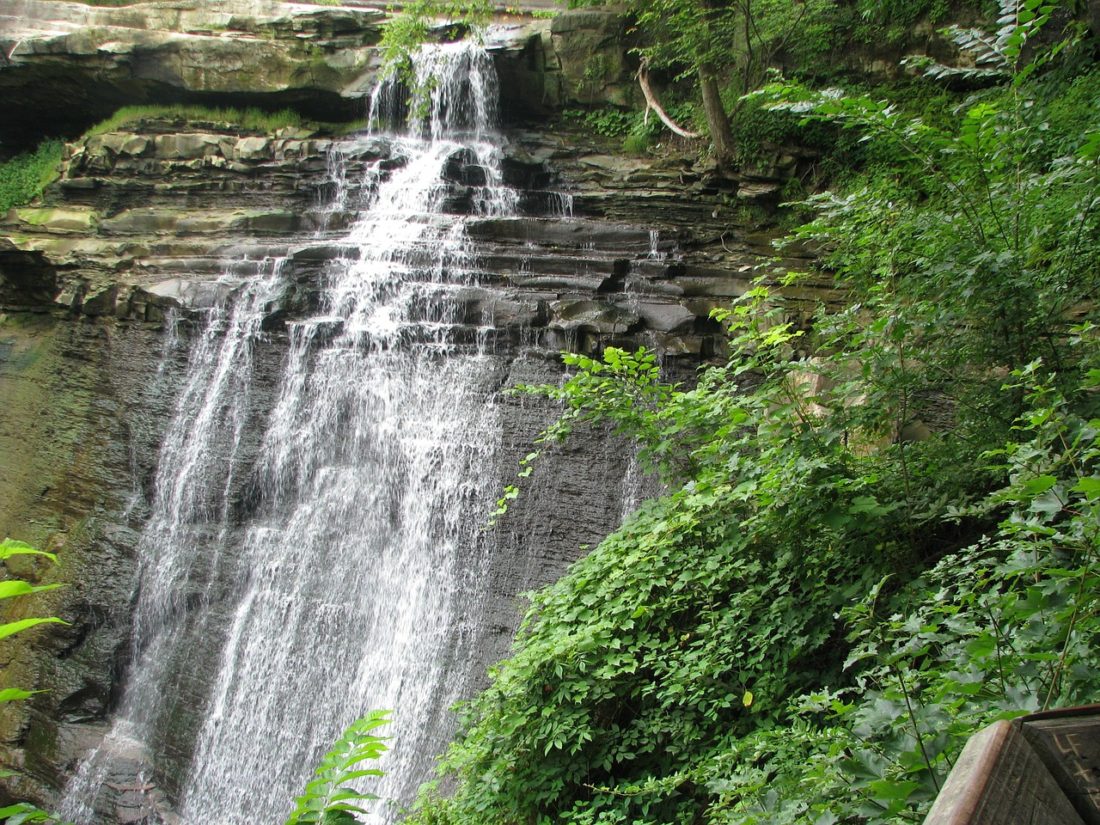 Are you ready for a road trip? Ohio is especially beautiful in the fall, and there is no better time than to hop in your car and head down the road. If you are a little short on cash, you may want to consider Ohio title loans to ensure you have that little extra money for an emergency. The following are seven recommended road trips.
1. Amish Country Byway
The east-central part of Ohio has beautiful rolling hills, especially in Holmes County. This is where you'll find the greatest population of Amish settlements and scenic byways. Holmes County is northwest of Columbus and less than two hours away. Begin your road trip by taking US 62 through Utica and up to Millersburg. Be sure to drive through the towns of Walnut Creek and Charm. You may also want to stop at the Amish and Mennonite Heritage Center in Berlin on CR 77 to learn more about the Amish lifestyle and their history.
2. Ohio River Byway
The Scenic Byway in Ohio begins near Cincinnati on Highway 50, and then turning on to Highway 52. Highway 52 will turn into Route 7 near Proctorville. This route will take you along the meandering Ohio River with unforgettable views of the riverbed and small farming communities. You'll also go through Wayne National Forest, the only national forest in Ohio. Stop in the forest to hike one of the many trails found in the Appalachian foothills, or just view some of the beautiful wildlife. Continue on Route 7 and stop in Steubenville at the Scenic Byway Visitor Center, located on the bank of the Ohio River.
3. Covered Bridges Byway
There are 18 covered bridges in Ashtabula County, including the shortest and longest covered bridges. Begin your road trip at the Netcher Road Bridge, approximately 100 ft. long, found near Jefferson Township. You'll also find Doyle Road Bridge, Giddings Road Bridge, and South Denmark Road Bridge near Jefferson Township. In Monroe Township, you'll find both the State Road Bridge and the Root Road Bridge.
4. Lake Erie Coastal Trail
Begin this road trip just east of Conneaut on Hwy. 20, to SR 531 where you'll find the Conneaut West Breakwater Lighthouse. This trip will take you by historic lighthouses along the gorgeous lake drive. Other lighthouses you'll want to either photograph or tour include: Cedar Point Lighthouse, Sandusky; Huron Lighthouse and Fishing Pier, Huron; Marblehead Lighthouse State Park, Marblehead; Port Clinton Lighthouse, Port Clinton; South Bass Island Lighthouse, Put-in-Bay; and Vermillion Lighthouse, Vermillion. Marblehead Lighthouse is the oldest continually operated lighthouse found in the Great Lakes.
5. Cuyahoga Valley National Park
This road trip will take you along Highway 8/59 along the right side of the Cuyahoga gorge through rural and rolling roads north of Akron and south of Cleveland, through Cuyahoga Valley National Park. One of the most scenic trails in the park is the Towpath Trail that runs along the Ohio and Erie Canal. You'll also want to visit several of the parks waterfalls, including: Brandywine Falls, Mill Creek Falls, and Great Falls of Tinker Creek. Hale Farm and Village is also found along this route. It's an all brick, three story home built between 1825 and 1827.
6. Hocking Hills State Park
Located southeast of Columbus, take US Highway 33 through the town of Logan to Hocking Hills State Park. The 2,356-acre park is home to the famous Old Man's Cave on State Route 664. Beginning at the Upper Falls, the Grandma Gateway Trail starts its six mile course. This trail is also part of the Buckeye Trail, the North Country Scenic Trail, and America's Discovery Trail. It's especially beautiful during the fall.
7. Land of the Cross-Tipped Churches
Northwest of Columbus, this byway takes you through Mercer, Shelby, and Auglaize Counties, starting in McCartyville. Traveling along State Route 199, you'll go to Fort Recovery, then north on State Route 49, ending at State Route 29, west of Wabash. As you travel this route, you'll be delighted with the history from the early settlers who founded this region. There are several cross-tipped churches that can be found in the National Register of Historic Places along this route.