Go west: what do on a holiday in Perth, Australia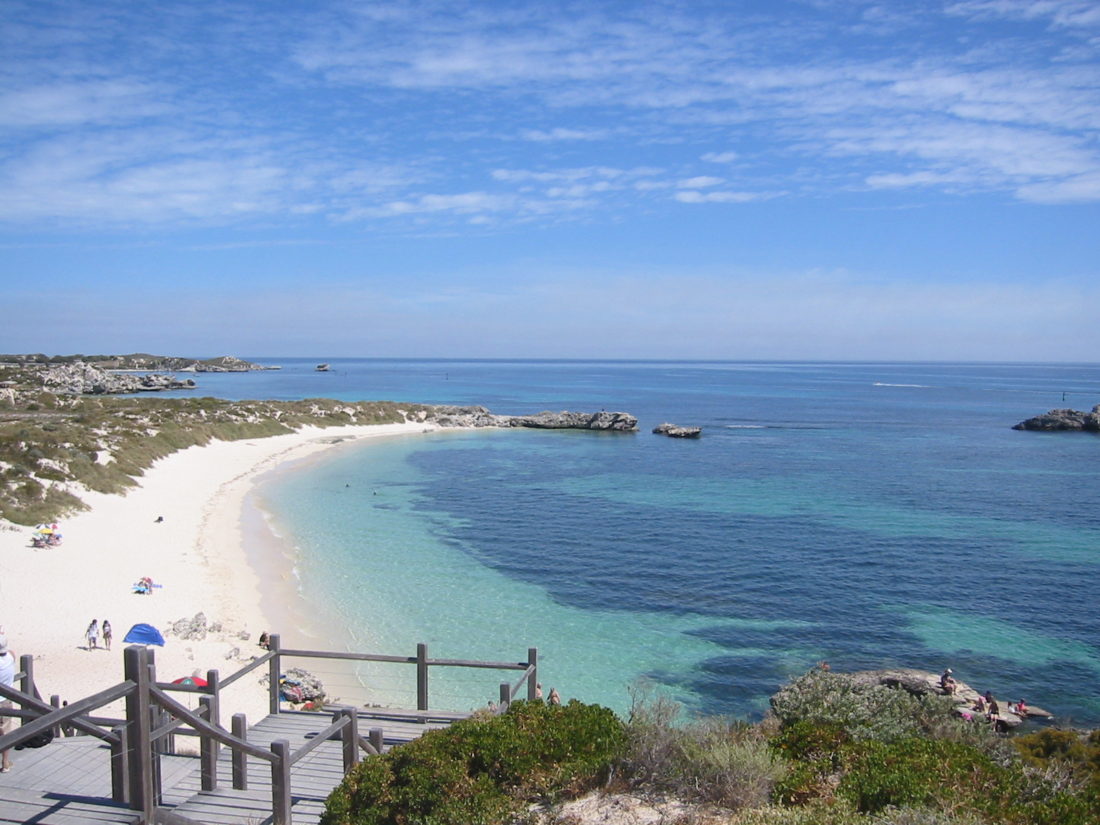 When it comes to traveling in Australia, the east coast of the country gets the lion's share of attention compared to the west.
It isn't hard to see why, as the majority of the population centres in this country are located on its Pacific coast. As a result of this reality, many people end up skipping Perth due to its secluded location.
In this post, we will uncover the best things to do in and around the most isolated major city on Earth.

1) Visit Rottnest Island
After taking advantage of one of many Perth airport transfers to your hotel, Rottnest Island is the first point of interest that you should see once you have gotten settled.
Hop on a ferry and you'll be transported to a paradise which is home to amazing beaches and one of Australia's cutest animals, the quokka.
An easy destination for youthful and senior travelers alike, swimming, snorkeling, and diving are popular activities here, and there are also gun batteries left over from the Second World War that history buffs will love.
2) Tour wineries in Margaret River
Although Margret River is quite a way out of the centre of Perth, taking a full day trip to this region will be well worth it for dedicated oenophiles.
With over 150 wineries in the area, there are plenty of different grape varieties to try, and there is no shortage of restaurants which boasts some of Western Australia's best dining.
When you are done touring wineries, there are plenty of beaches nearby where surfers can catch some of the best swells in Western Australia.
3) Spend a day exploring Fremantle
Despite what many think, Perth is not situated on the coast of the Indian Ocean, as it is located several kilometres east from the mouth of the Swan River.
Instead, the city of Fremantle is located on the coast (don't dare call it Perth, as more than a few locals take offense to this), and being the region's biggest port for centuries, it is one of Western Australia's most historic places.
Interestingly enough, its maximum security prison is one of its most significant attractions. After it closed in 1991, it was recognized as a UNESCO World Heritage Site for its unique architectural features. Today, it is home to an art gallery and museum, as well as tours that detail its history of hauntings.
The city center is also worth a wander, as many buildings here date back to the late 19th and early 20th century.
4) Enjoy the city center
Despite its reputation for being boring, there are plenty of interesting attractions that can be found in or around the city centre of Perth.
Fans of the outdoors will want to explore Kings Park, as it is home to a number of endemic plant and animal species, as well as boasting panoramic views of the Swan River and the Central Business District.
After dark, there are plenty of bars and pubs in the Northridge district where you can let your hair down, grab a pint with locals, and learn about what it is like living in one of the most isolated cities in the world.