9 Tips for Apartment Hunting in Chicago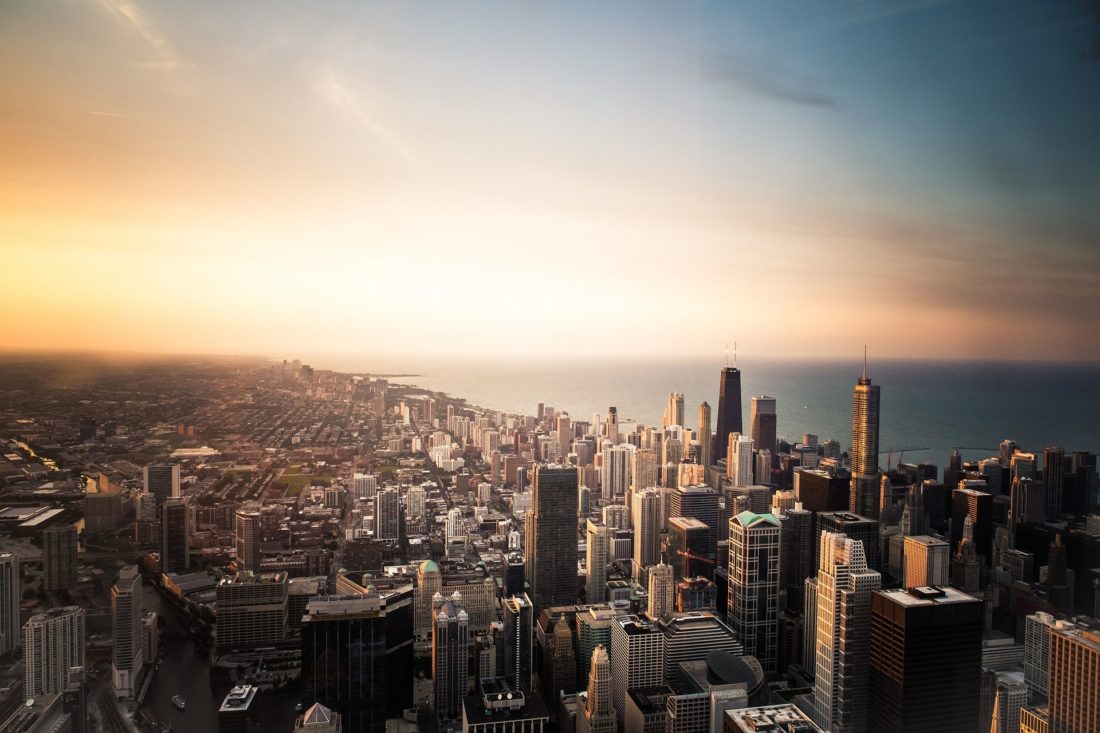 Finding the perfect apartment in Chicago is rarely easy. It's a densely populated city with a high demand for rentals, so they tend to be scarce.
The city also ranks number nine for most expensive rent in the country. Thus, it's a challenge to find the size, neighborhood, layout, and budget that suit your needs, so use these tips to guide your search.
1. First Define Your Budget
As a general rule, try not to commit more than 30 percent of your income on rent. If you have a little wiggle room in that 30 percent, think about whether you'd prefer to spend it on housing or find a cheaper place and have more discretionary funds for such pleasures as restaurants, bars, and entertainment.
"You've got to be willing to sacrifice some things if you're on a tight budget," Melanie Stone, a Coldwell Banker Realtor told Timeout. "It's OK to want a decent-sized bedroom and a dishwasher, but don't expect granite countertops and a garage parking spot.
"Also, remember that a rental is a temporary home. Chances are, you'll find another place in one year. Settle for now. Once you're ready to buy a condo, it'll be another story."
2. Write Your Must-Have List
This is especially critical if you're on a tight budget. Of course, Chicago is pricey, so you're not likely to get everything on your wish list but prioritize your must-haves.
Needs will vary based on your circumstances, but consider the following:
Security

Adequate heating and air conditioning

Pet friendly

Separate living and sleeping spaces

Large kitchen

On-site washer and dryer

Safe neighborhood

Proximity to work
3. Utilize Online Resources
"Unlike other cities, it's not mandatory to use an agent in Chicago, especially if you know what neighborhood you want to live in," Joe Zekas, a Chicago Realtor, told Thrillist. You can look for properties on your own, but make sure you're using the right resources.
Zekas recommends checking out MLS listings. "You can find hundreds of individually-owned condos in downtown buildings on MLS," he says. You'll have to siphon through plenty of listings that won't work for you.
If you're looking for a specific neighborhood or higher-quality properties, check out the well-known property owners' websites in the Chicago area, such as Beal Properties, one of the largest property owners in Chicago.
4. Look in the Right Neighborhoods
If you've lived in Chicago long, you may be aware there are neighborhoods to avoid. Zekas recommends choosing your area before you hunt for your apartment.
"When you first get to Chicago, your neighborhood is going to be more important to your quality of life than your apartment." he says. "A lot of people get distracted by looking for a great apartment, and that can leave them living in a neighborhood where they're not going to be happy."
5. Start Looking Early
Although you can find great last-minute deals in Chicago, it's wiser to start your search about two months before you're ready to move. Most property owners will list vacancies about 30 days out, but some will list as early as two months. By looking early, you can apply as soon as the perfect property hits the market.
6. Beware of Scams
Like all hot real estate markets, Chicago has its fair share of scammers. They will try to pressure you into sending a security deposit for a property sight unseen, and given the hot, expensive market like Chicago, you might be attempted to do it!
But typically, if it sounds too good to be true, it probably is. Listen to your gut, and don't get hooked.
7. Be Skeptical
With every property you tour, ask questions and do further research. Sometimes properties look great on the surface, but underlying maintenance issues or terrible neighbors down the hall could leave you miserable. A healthy dose of skepticism can save you from leasing an apartment that doesn't work in the long run.
8. Expect Less
If you approach your search prepared to accept less square footage, you'll be happier with the outcome. You might find a large property within your budget, but in great neighborhoods, smaller spaces are more likely to be the only available options.
Zekas suggests you might be happier spending less on something like a studio apartment with very little furniture. "Having extra cash is more important so you can enjoy the city," he says. "In fact, you may be more motivated to get out and do more if you're living in a studio."
9. Don't Wait Too Long
If you blink, you just might miss the best properties on the market, especially in the spring and summer.
"Summer is competitive, be prepared to apply for an apartment on the day that you see it," Stone said. "Last week, my clients inquired about a particular rental in the South Loop. It racked up 11 applications in one weekend. Crazy!"
Nobody likes to move during the winter, especially a Chicago winter, but you might be better off waiting until that time of year for the perfect rental opportunity.