Everything You Need to Know About Living in Tampa Bay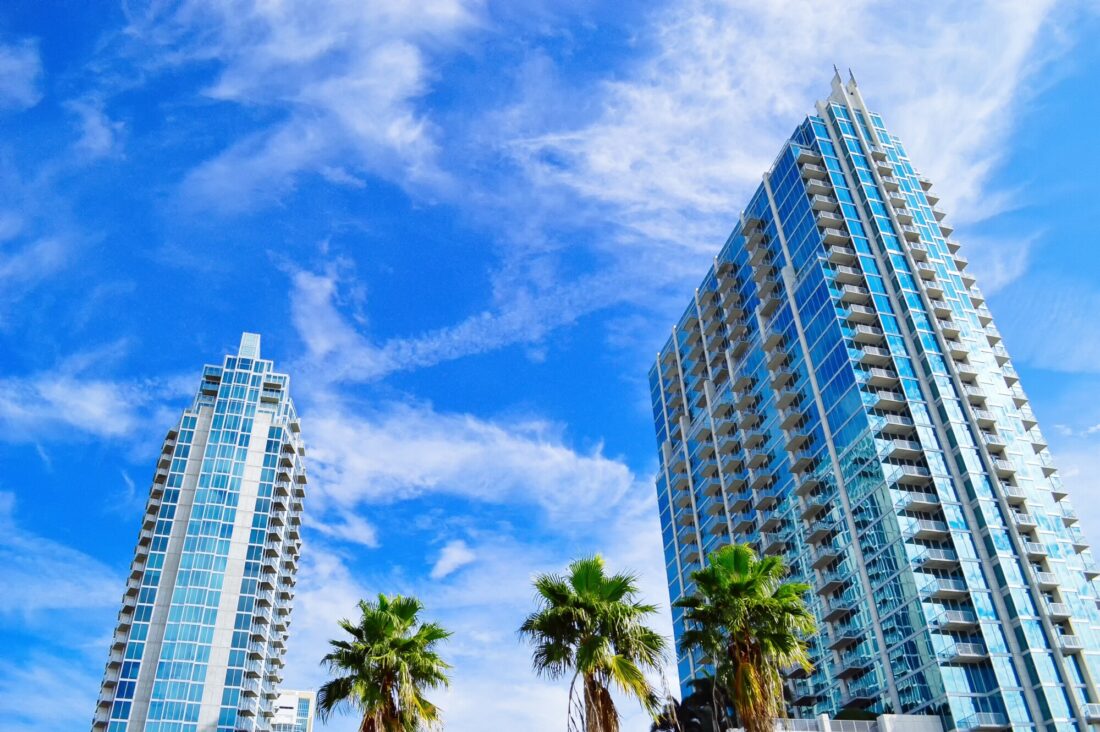 A whopping 30 million people visit Tampa Bay, Florida every year. And you can bet your bottom dollar that a significant percentage of them immediately considered moving there!
After all, as any local will tell you, living in Tampa Bay is nothing short of a treat. Want to find out why? Here's everything you need to know about Tampa Bay living.
The Weather's Incredible
One of the major perks of living in Tampa is the climate. Expect sunshine…and lots of it! With the sun showing its glorious face almost every day of the year and temperatures hovering around 80°F throughout summer, the weather here's hard to fault.
Don't get too comfortable though. Tampa's also renowned for its thunder and lightning storms that occur almost daily in summer. There are occasional hurricanes to prepare for too (although it's exceptionally rare to suffer a 'direct hit').
There's Affordable Housing
The affordability of Tampa real estate is another incentive to move here! Not only is there a whole range of different property types on offer, but they're almost always well-priced when you compare prices to those around the country.
Better still, you can pick up downtown residential units with views of the sea that won't break the bank. Click here to learn more and act fast if you're interested! Given the ongoing development work that's happening here, the availability of budget-friendly downtown units is likely to change in due course.
There's No State Income Tax
Looking for another financial reason to live in Tampa? Look no further than the lack of state income tax. Although its proximity to the water leads to expensive insurance premiums, the tax incentives more than account for it.
Combine that with the cost-effective accommodation and the Tampa Bay cost of living offers everyday people an unprecedented opportunity to purchase a property that's close to the water.
It's Full of History
This place is steeped in a rich heritage too! The name 'Tampa' itself derives from the Native American Calusa tribe, who called the area 'Tanpa'. There's been Spanish settlement, civil war skirmishes, and centuries-old forts built and sacked here in the years since!
Tampa's also been nicknamed the 'Cigar City' because of its history of cigar making. Thanks to its busy port and access to Cuban tobacco, cigar manufacturing took off here in the late 19th century and soon became a key industry. These days, the economy's branched out, with employers in diverse fields (including finance, healthcare, tourism, and tech).
Remember These Facts About Living in Tampa Bay
Tens of millions of people make their way to tantalizing Tampa each year. And for good reason. This part of the country offers a host of incredible sights, attractions, and attributes that you don't find elsewhere.
The only thing better than visiting? Living in Tampa Bay instead!
We hope these insights on living in Tampa Florida will be a useful starting point for anybody thinking about relocating to the area. Don't end your research there though! To learn more about this part of the world, search 'Florida' on the website now.