QUALITIES EVERY GOOD COMMUNITY LEADER POSSES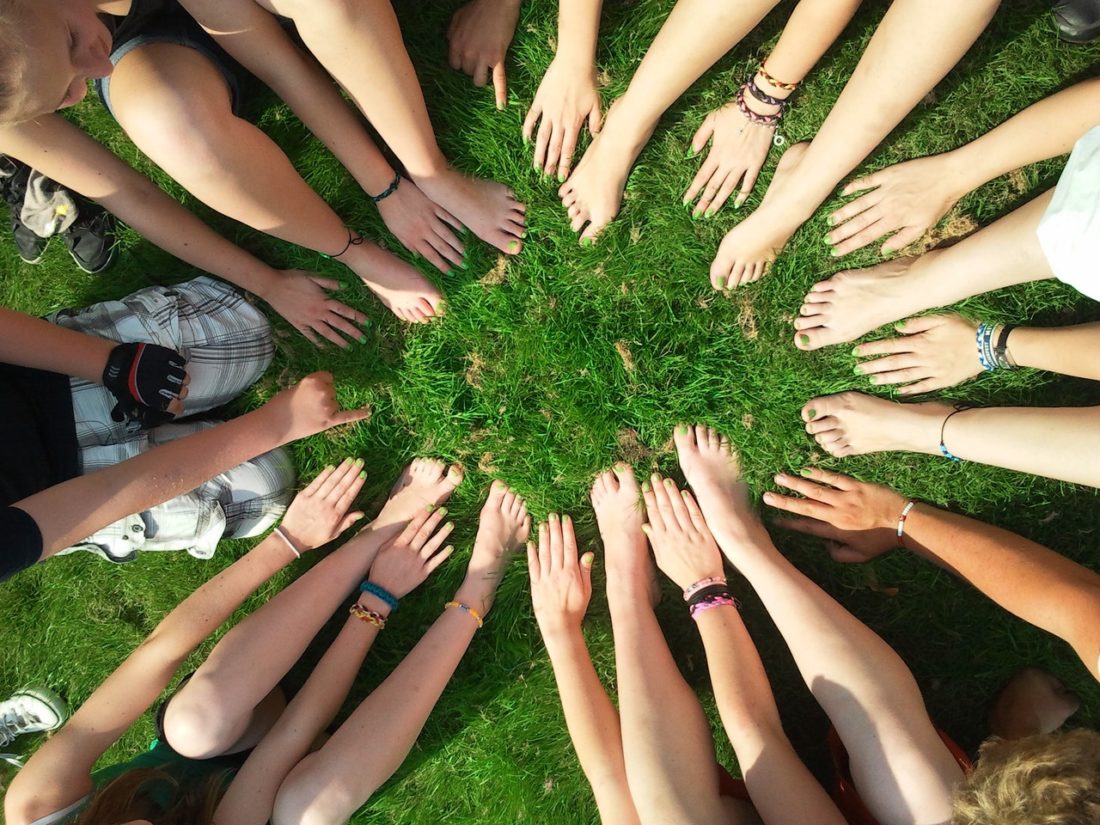 Since the beginning of mankind, humans used to live in caves in groups and tribes. Their whole life span and lifestyle were connected with the tribe. They lived together, hunted together, and spent their lives together. In tribal times, staying together was the need as humans were weaker alone in comparison to wild animals out there. Therefore, staying and sticking around like-minded people as a tribe or a community is part of our DNA.
Similarly, staying together as a community also used to fulfill our need for socialization. It also provided a sense of unity and prosperity among the people. However, in the current age of urbanization and technology, we are connected yet separated, people lack to feel such relatedness and bond. Such affections and needs are temporarily filled through a quick burst of interactions online, which lacks depth and warmth. Therefore, the revival of community structures can fulfill our socialization needs, and we would be able to have more significant meanings in life.
Humans thrive and lead to better lives when in communities. It is one of the reasons that even our democratic systems have layers of governing councils that start from local bodies, union councils, and provincial governorship to have the order from bottom to top rather than vice-versa. Even people tend to hang out with people with the same hobbies, sports club, locality hangs out, etc. The main idea behind healthier communities is shared interests and common purpose. Without these two, communities cannot be built or sustained. And to hold a community together, communities need leaders. These leaders can be in authority or voluntary.
Societies where there is an influential community culture, people tend to be happier, and they engage in fruitful avenues like helping others and other social work. And to achieve prosperity, community leaders are one of the main factors. They need to be skilled, committed with the cause, and must be able to break the barriers to cultural competence in social work to achieve the desired progress and prosperity in the community.
Let's take a look at some of the top qualities that are expected in every good community leader.
1. Identify and Maximize Strengths in Individuals:
As a community leader, they need to extract value and work out of the members of the community. These members usually work in the capacity of volunteers with positive energy and passion for the development of society. Community Leaders don't have the luxury to acquire or get the desired talent. Therefore, good community leaders identify strengths of the individuals, make them feel that they are contributing, and engage them in similar tasks to get the best value out of them.
2. Stay Grounded and Work as a Team Player:
Community leadership in social work is not much effective and fast as it is in a corporate setting or political leadership position. They need to keep the teams motivated to keep learning, improving their performance, and achieving the objectives. They cannot eliminate resources that are not able to perform but to stay and work together with them. Getting effective results in such leadership roles is all about maintaining relationships, being patient, supporting each other, and working together.
3. People's Person:
Leadership is all about winning people's confidence and approval, and this can be done by keeping them happy and maintaining good close relationships with them. Community leaders need to be around and among their people, and people should not feel any sense of degradation or low order in the leader's presence.  People must feel a sense of connection and affiliation with their community leader.
4. Forward Thinker:
Ideally, true leaders are those who not only think short term and for the current generation. They should have a long term view and forward-thinking that can benefit the coming generations. According to some of the aboriginal communities, true leaders think about five generations ahead. 
5. Accountability to the Community:
Leaders set the tone of the culture among its followers. Great leaders are always accountable to the public and act according to the rules and laws of the area. Community leaders must lead by example, and they should not exercise their authority or influence for any unjust. Otherwise, it would become difficult for them to retain their respect and expect people to follow their command with a full heart.
6. Make More Leaders:
Community leaders usually get so involved and consumed in work for the short term progress that they don't focus on the long term. Great community leaders possess a long term vision, and they mentor and train new leaders for the next generations. They have no attachments to the titles or authority, and they are seriously considerate about making new leaders in the community.
Conclusion:
Community development and social work is a voluntary arrangement; people do it to attain internal satisfaction and gratitude. The whole bond is based on mutual respect, sense of responsibility, and common objective, which can only be achieved if the community leaders are backed and loved by the members of the society.