Questions To Ask Your Online Sales Course Provider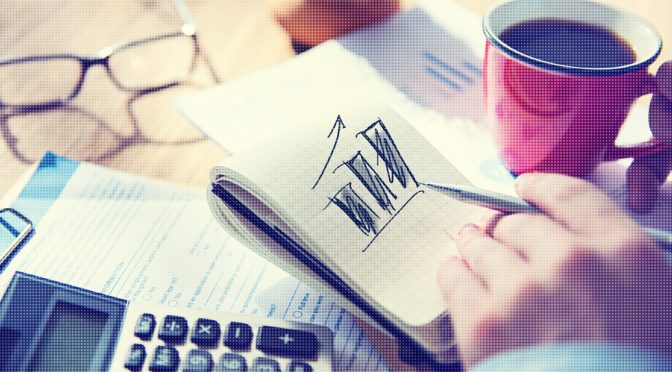 Anyone who has taken an online course knows that finding the right program can be a daunting task. However, only after you enrol in a particular class can you find out about its training regiment, the content offered, and its effectiveness.
But learning new things after you have enrolled doesn't really help anyone, does it?
So if you're considering taking sales courses online in Australia, it will save you a lot of time, money, and headache if you ask the following questions before signing up for a course.
How Are The Classes Conducted?
The most effective sales courses online in Australia clearly stand out from the crowd.
They also ensure that the sales training you get can help you make your mark in any professional environment. In some companies, employees are encouraged to learn about new technologies that can enhance the effectiveness of their sales techniques. That's why more people than ever are turning to online training and mobile reinforcement to improve their job prospects.
At the same time, many other businesses in this niche continue to follow the traditional phone call method of conducting sales. It all depends on the kind of industry that you're dealing with.
Therefore, when choosing your online sales course provider, your aim should be to know all the different sales methods, networking, and customer interaction.
Start by asking the following:
Are there any set timings when you'll be expected to be online?

Are the classes concentrated on theoretical or practical learning?

Will you be allowed to work with instructors, mentors, and assessors most out of each session?
Your sales course provider must offer many avenues to understand the course content and heighten your engagement through practical techniques.
Do They Have The Portfolio Of Course That You Can Continue With?
Learning Sales isn't a one-time thing. You can't expect to learn everything in one six-month-long online training.
Suppose you're determined to use your knowledge in other industries over time. In that case, it is important to make sure that your course offers multi-component engagement, giving you the chance to further study the arts and craft of sales and solidify your expertise.
Sales training in Sydney is already a very popular regiment for businesses. Asking them to be on-board for some practical hands-on experience will open opportunities both for students and recruiters.
What Is Their USP?
When selecting an online course, it is advisable to research classes on related topics to know what topics are covered in different classes. You might also end up stumbling upon other courses that you think might be a better fit for you during your research.
For example, suppose you're looking for a sales course. In that case, some additional research may also direct you towards courses in marketing and business.
The goal of your research is to find out the course that stands out for you. It might be one that focuses more on practical skills than theory or a course that leads you into the market by offering the chance for an internship with reputable companies.
The unique criterion for each course is what makes online courses attractive to students. Identify and make a list of things you're looking for and then visit each course's sales page to decide.
Check For Online Reviews And References
Online reviews can help you make an informed decision about which course provider to choose when selecting online classes. In this age of fast information, 91% of people regularly read online reviews. Around 84% of them make a decision based on positive online reviews.  
Find online forums where these students frequent and ask around for some feedback yourself.
So it comes off as no surprise that the more people reviews and rate a course, the more you can trust it to be effective.
Not only should your course provider clearly display the testimonials from students, but also actively seek feedback from them. In many cases, service providers send feedback forms or emails to their previous students asking them if they enjoyed taking a course, a trainer, and what changes would like to see (if any) in the course content.
Asking for suggestions is a great way of increasing customer interaction and a sure-shot way of getting positive recommendations, so make sure your course provider doesn't have a good reason for missing out on them.
Check Out Their Blog
Having a personal blog for a website is also a great way for your customers to interact and leave comments. Suppose there are articles on the blog on different topics regarding the courses offered. In that case, it means that your service providers are writing to ensure that students know about a particular course before-hand.
Having a professional blog also allows you to assess how they will tackle the subject matter, and whether their style and direction aligns with what you have in mind regarding your course provider.
For example, if you're searching for a sales course online in Australia, a blog post about sales training in Sydney can tell you how you will use your skills and expertise learned in the online course.
Can You Use This Sales Education For Years To Come?
What might have worked a few years ago might not be the trend now. Companies keep changing their sales management techniques to stay in line with the updated trends of the market. Therefore students must have enough technical knowledge that can be applied even when market-trends change.
You can ask your provider if the course grants access to content and training material for 3 months, 6 months, or even a year after being enrolling. Suppose your course providers provide you access to learning modules and updates on market trends.
 In that case, it is likely that you learn easily and remain dynamic in your sales career.
Is Your Trainer Experienced Enough?
One of the first things that students wonder when taking a course is about their trainers and course providers' relevant experience. They want to know how long their instructor has been teaching for the subject and whether they have experience working related jobs like a sales trainer or a sales manager.
Students also need to know if their trainer has the ability to apply this theoretical knowledge in their industry. If the trainer is unable to quote industry examples or case studies, the training is likely to be ineffective.
It is important to know if you'll get to learn from an experienced trainer who will provide them with the best value for their money.
Are They Providing A Detailed Breakdown Of The Fee Structure?
It can be frustrating for a prospective student to find out that there are additional costs of books, content, and equipment that aren't covered by the fee.
It is preferable to know about all the costs associated with the course before you proceed to enrol, so make sure to email and inquire about any additional charges you may have to pay. You can also ask if your course offers any kind of scholarships or discounts to avail.
It might take a lot of effort to ask questions and searching websites, but it will save you a ton of extra bucks that you can use elsewhere!
To Conclude
If you're looking for a business sales course online in Australia to enhance your persuasive skills, you're at the right place. Sales courses focus on skills that deal with a healthy customer relationship, sales interaction, and networking opportunities.
However, before enrolling in any course, make sure that your course provider meets your needs and offers the skills you're looking for. Look into the points mentioned above and ask your service provider about each of them before deciding.
You can check the MCI Institute Sales Courses online or sign up for a free course guide that can provide you with the information you're looking for.