Stop Twiddling Your Thumbs: Here Are 15 Unique Hobbies to Consider Taking up in 2019
What's the first thing you do when you come home from work? If you're like many, you slump into the couch and enjoy a little TV.
The average American watches over 4 and a half hours of live TV per day. When you add in the time they spend looking at smartphone apps, watching DVR, and browsing the web, there's almost no time left for anything else.
While lounging on the couch may seem relaxing, it's not the best way to spend your free time. Partaking in a hobby can be mentally stimulating, relaxing, and enjoyable. There are tons of unique hobbies to choose from.
Are you looking for a new hobby to take up this year? Keep reading to discover our list cool hobbies you've never thought of before.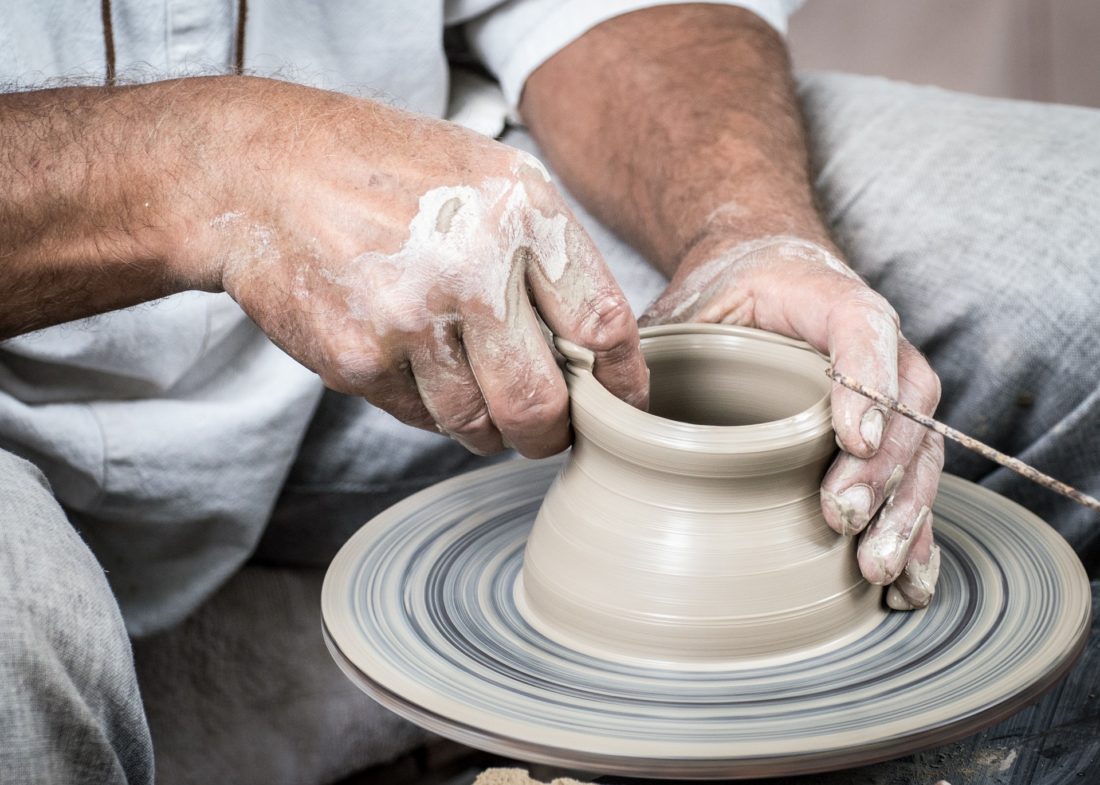 1. Ceramics
Do you enjoy art? What could be better than ceramics?
Not only does it give you a chance to brush up on your art skills, but you can actually use the things you make in your daily life. Vases, mugs, plates, bowls, and jewelry dishes are only some of the possibilities.
Ceramics can be expensive (and complicated) to start on your own. Consider looking for ceramics or pottery classes and your local community center. If you would like to continue doing this hobby at home, you can buy clay, glaze, and tools from your local craft store. You can also rent kiln time from the community center.
2. Calligraphy
Is ceramics too messy for you? Calligraphy is another great hobby that lets you explore your creative side.
This is easy and affordable to begin. You can find tutorials online, and the only supplies you'll need are a pen and paper!
Calligraphy has been gaining attention online. Once you start producing amazing pieces, you can share them on Instagram and can start up your own online business. You can personalize things like wedding invitations with your calligraphy.
3. Volunteer
Nothing feels better than helping others and giving back to your community. Volunteering is an amazing hobby that will keep you busy and make a difference.
Plus, there are so many options! You could plant trees around the city, volunteer at the local animal shelter, or become a mentor for at-risk youth.
You can even turn another hobby into volunteering! For example, you might knit hat and scarves for the homeless or put your gardening skills to the test by starting a community garden.
4. Stand-up Comedy
Have you always had a knack for comedy? Then why not try to make others laugh in your spare time?
You can create and hone your jokes during the week and sign up for amateur comedy nights during the weekend. Once you start to gain recognition, you may even be able to land some paid gigs!
5. Geocaching
Adventure is in your own backyard when you take up geocaching as a hobby. This is a relatively new idea but has become popular over the years.
All you need is a smartphone with a geocaching app installed. You can then navigate to various geocaching locations in your area.
When you arrive, you'll find a box that may contain some small trinkets and a notepad. Feel free to sign your name to show that you were there and take one of the trinkets. Be sure you replace what you took with another item, so others can enjoy a small prize too.
6. Archery
If you enjoy playing darts in your free time, archery may be the new hobby for you. You likely have an archery and shooting range near you that will let you rent equipment and may even offer lessons.
Start by visiting the range and trying to shoot the arrows into a target across the room. If you enjoy this hobby, you can buy your own equipment and set up ranges in your backyard.
7. Origami
Do you like the idea of crafting as a hobby, but also value precision? Origami became popularized in Japan as early as 1603 and has since become a fun hobby for people all around the world.
What's great about origami is its affordability. You can buy colorful origami paper at your local craft store or make your own by cutting regular paper into smaller squares. Then, you can find tons of free online tutorials that will show you how to make various designs.
Part of the fun of origami is making the perfect folds to create flawless pieces. You can start out simple and move onto more difficult designs. When you're done, they're a great way to decorate your home for a housewarming party or birthday.
8. Spearfishing
Have you tried fishing and deep sea fishing already? It's time to take your hobby to the next level.
Think of spearfishing as an extreme and physical form of fishing. You'll don a wetsuit and use a specially designed spearfishing gun to shoot at fish under the water.
Of course, fish are agile and fast! Learning how to catch these fish while swimming underwater is a real challenge, but it's rewarding when you finally succeed.
Plus, it's a great workout to help combat all those hours you spend sitting at the office or on the couch.
9. Learn a New Language
In today's age, being bilingual is only a plus. Not only can it help you connect with people from a different culture, but it can also help you in the job hunt!
After deciding what language you want to learn, search for online lessons. Mastering any language takes a lot of time and patience.
However, the more often you practice it, the quicker you'll learn. So, if you're serious about this hobby, try to take at least three lessons per week. There are also fun apps that you can use to test your knowledge in-between lessons.
10. Whittling
It's no secret that people love goods made out of wood. If you have patience and an eye for creativity, whittling could become your next hobby.
With nothing more than a piece of wood and a whittling knife, you can make things like small figurines, whistles, tent stakes, and spoons. Not only can this be fun to do in your free time, but it's a nice survival skill to have since you can learn how to make knives, fishing spears, and eating utensils.
11. Investing
Who wouldn't want to make money as a hobby? Investing gives you the chance to take what you already have and turn it into a small fortune.
Of course, you could lose money too. If you decide to take up this hobby, make sure you do plenty of research and start off slow. As you gain confidence, you can begin investing more money and watch your investments grow.
12. Astronomy
Have you ever enjoyed stargazing on a peaceful night? Well, you can turn that into a hobby by taking up astronomy.
Start by learning more about constellations and planets. Then, you can buy a telescope and admire the gorgeous night sky. Keeping a calendar of celestial events is a great way to ensure you catch every meteor shower, moon phase, and eclipse you can.
13. Hunting
Nothing beats the feeling of bringing home your own dinner after a long day of hunting. If you'd like to go out in search for your own food, consider hunting as your next hobby.
There are tons of different animals you could hunt. Depending on where you live this could include deer, squirrel, rabbit, moose, and bison.
A lot of hunters take pride in their gun, giving them a second hobby. Sites like Wing Tactical have firearm parts and accessories you can buy to upgrade your gun.
14. Baking and Decorating
If you have a real sweet tooth, you may want to consider taking up baking as a hobby. You can start by following recipes you find online and graduate into creating your own unique desserts!
Of course, you can take this hobby to the next level by also decorating your desserts. Learning how to use a piping bag and fondant are great starting points. If you enjoy this aspect, you can move onto something harder, like chocolate sculping or sugar work.
15. Candle Making
Scented candles have long been a popular go-to for gift giving, and there's a good reason why—people love candles! Not only do they make your home smell nice, but there are tons of beautiful candles that can add to your decor.
That's why candle making can be a great hobby. You can learn how to make fun candles and give them away for holidays and birthdays. You can even start an online store to make a little extra money.
What Unique Hobbies Will You Try?
Don't spend your free time sitting on the couch! From calligraphy to astronomy, there are tons of unique hobbies that can provide you with enriching entertainment for years to come.
Do you want more ideas to get you away from the TV? Then, check out these tips on how to spend your weekend.