Top Places to Visit in Mussoorie to Escape the Summer Heat
After winter is summer and if you have started to plan your trip to escape the summer heat already, then Mussoorie is definitely the best hill station to be. This city is located about 35 km distance from Dehradun in the Himalayan foothills in the Indian northern state of Uttarakhand. Since the colonial days, this small hilly place has been quite popular and is among the most admired and visited hill stations in the entire country.
The best time to visit is between mid-March & mid-November. It does allow you to undertake different types of activities like taking a walk in the mountain-side breathing in fresh mountain air, shopping clothing and handicrafts at the local antique shops, horse riding, roller skating, boating, bathing at the cool waterfalls and much more.
Top must visit places
Kempty Falls: This fall is enclosed by the majestic mountain ranges and is among the important tourist attractions here. Located at a height of 1364m, visitors can have great views of the hill station and enjoy its natural beauty and grand splendour. You can get to hear the waterfall's melodious sound even from a distance and sure to be left spellbound at the serene landscape. Refresh yourself in the cool water and enjoy your picnic with family and friends. Located at Chakrata Road, you can visit it by hiring a private car or local taxi. It is open from 6am to 6pm.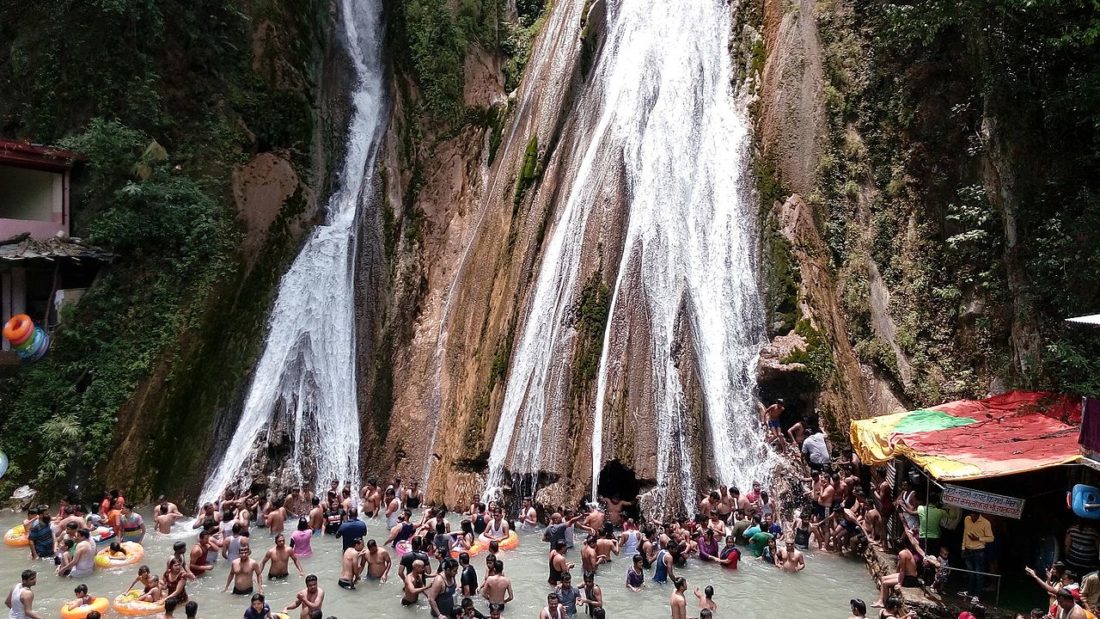 Mossy Falls: This falls is located amongst the dense forest and is on Bala Hisar route in Barlow Ganj about 7km distance away from Mussoorie. Its peaceful surroundings and scenic views are sure to compel you to fall with it. Check out the scenic views around. You can hire local taxi or avail tourist bus.
Jharipani Falls: Nature lovers should include this falls in their trip and it is very close to Mussoorie. It offers an amazing scenery and is a wonderful spot for trekkers and picnickers who can enjoy the serene and peace of the place. It is located at Jharipani Road, Jharipani and is accessible by car or local taxi.
Bhatta Falls: This falls is located at a distance of 7km from Mussoorie in Mussoorie Road, Bhatta Gaon. It is a unique place, developed into a popular picnic spot. Photography enthusiasts are sure to fall in love with the spot.
Mussoorie Lake: Locals and tourists do love this picnic spot. This artificial lake had been developed by the local authorities and made a popular tourist spot. You can enjoy the beautiful scenic views and go boating in the lake. There also have come up several eateries on the banks of the lake offering delicious, hot food. This spot is perhaps among the top unexplored regions near Mussoorie and the best to click pictures. It is open from 8am to 7pm and a small entry fee is to be paid. It is located near paragliding point, Dhobi Ghat, jheel. You can avail a taxi or bus to reach the spot.
Lake Mist: The gushing waters of Kempty Falls have created Lake Mist. It is an eco-friendly resort that is popular in Mussoorie and is referred to as Lake Mist Resort. The place is indeed a stunning and exotic natural beauty and frequented by natural lovers and photo enthusiasts. It is also visited throughout the year. You can go boating and also fast food available here. There is a small entry fee and it is open from 10am to 5am. It is located at Kempty Fall Road, Mussoorie Range, Kempty. Avail a local taxi to reach the spot.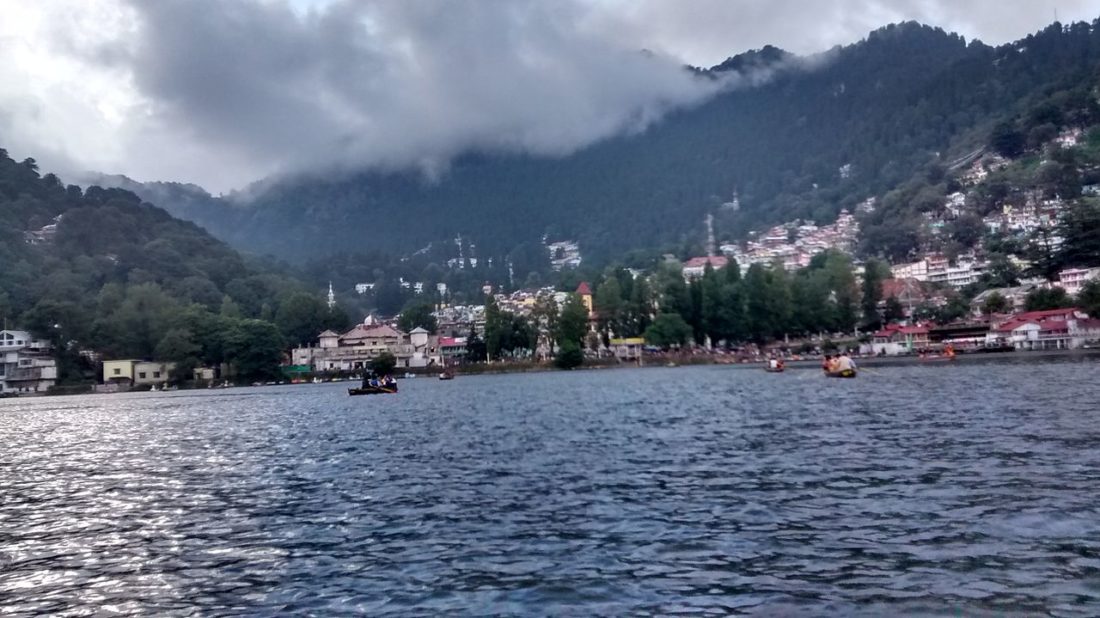 Lal Tibba: It is considered to be the highest peak of Mussoorie, offering stunning views of Himalayan snow-capped range. There has been installed a Japanese telescope offering visitors to capture the pristine beauty of the place and its surroundings. The mountain range also houses popular pilgrimages like Badrinath and Kedarnath. You can enjoy trekking here. It is located at Landour Road, Depot Hill and accessible by foot and car.
Benog Wildlife Sanctuary: This sanctuary is a haven for all wildlife enthusiasts. You can get to see some of the rare fauna & flora species of the region. This is also a wonderful trekking spot allowing you to explore the place at your own pace. Located in Mussoorie range, it is just 11 km. distance from the town. You can also enjoy clicking pictures and watch exotic birds. There is an entry fee and it is accessible by private car or local taxi. It is open from 7am to 5pm.
Camel's Back Road: You are sure to have a memorable walk here. At the road's end is a rock formation that is in shape of hunched back camel, thus deriving its unique name. the road stretches for about 3 km, starting from Liberty Point and terminating at Kulri Bazaar. During summers, the road happens to be a little crowded as it attracts tourists to get a good view of it and capture this scene in their cameras. It also offers stunning views of Doon Valley. There are several small eateries that do offer mouth-watering snacks. You can also enjoy horse riding here.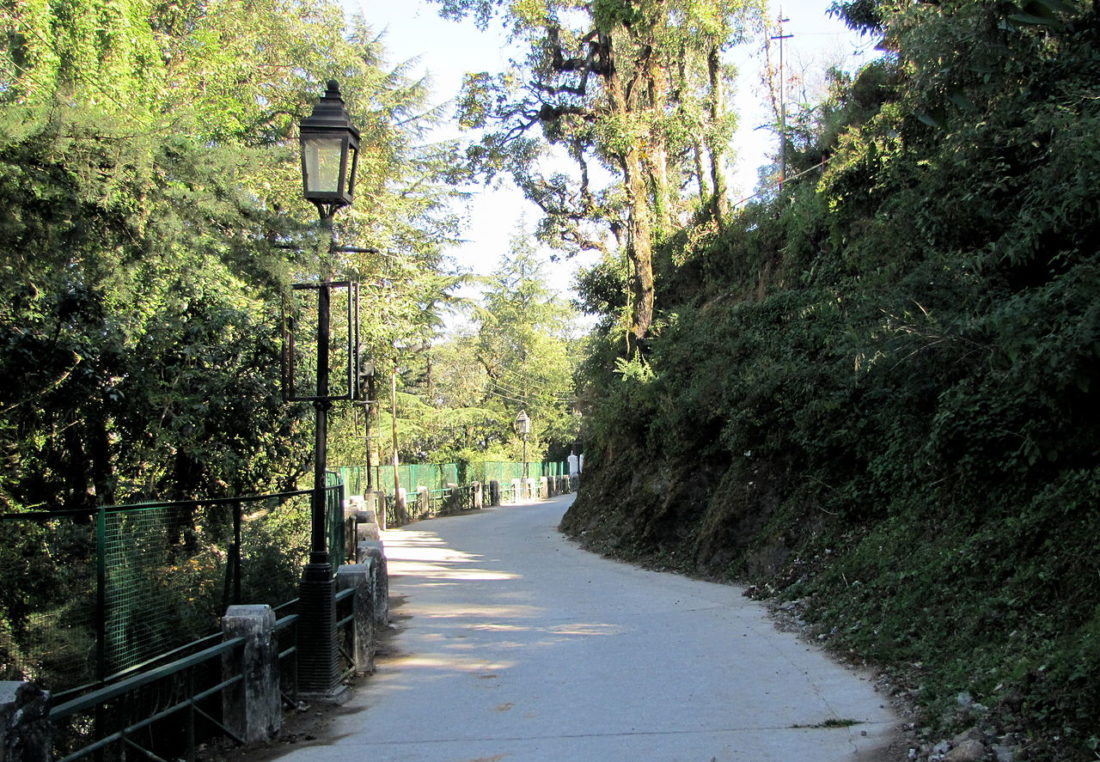 Gun Hill: Another major attraction of Mussoorie is cable car ride, attracting tourists in huge numbers. The ride is about 10 minutes, beginning from Jhula Ghar and terminating at Gun Hill. Throughout the ride, you can get to capture the amazing views of meadows and mountains up the hill. Also, the sunset views are quite stunning from inside the car. You can play interesting games and have hot tea and snacks here. It is open from 10am to 6pm and there is a small entry fee.
Dhanaulti: Located at a height of 2286m, it is definitely among the top beautiful places to be. You can check out the daunting Himalayas. Children can have a great time at Eco Twin Park that boasts of having lots of rides and huge green place to play around. It has a serene and tranquil atmosphere. You can also shop for scarves, shawls and handmade stoles. It is 12km away from the town.
The cheap hotels in mussoorie are designed to pamper its guests thoroughly, compelling them to come back again for more!