What Does a Bloodstock Agent Do?
When it comes to thoroughbred racing, many people are involved in the process of bringing a horse through to the point where it's trained and ready to race. Before any of that can happen though, a young horse first needs to be bought by an owner or trainer.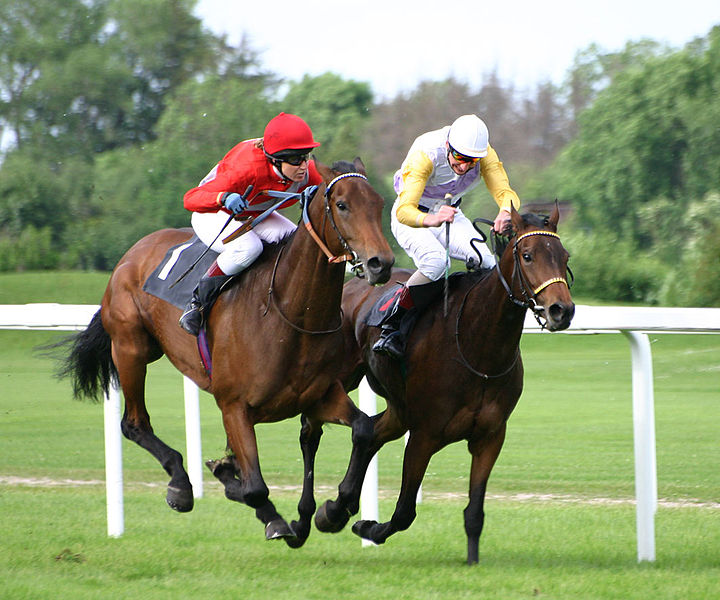 And that's where the bloodstock agent comes into play.
You could think of the bloodstock agent as the real estate agent of racehorses. If you want to buy or sell a home, usually you'll enlist the help of a professional agent. Well, it's the same when you want to buy and sell thoroughbred racehorses. The agent does the wheeling and dealing on your behalf in a bid to get you the best deal.
A Need for Industry Regulation
As unethical practices can sneak into any profession, it was decided that the realm of bloodstock agents needed to be monitored and regulated. That's why the Federation of Bloodstock Agents Australia was founded in 1988 to oversee the industry.
The goal of the federation has always been to improve the industry as a whole, as well as maintaining standards and services, and that everyone is treated fairly.
The Role of the Bloodstock Agent
Horse breeders send their stock to bloodstock sales and auctions, where prospective buyers get to see what's on offer and make a purchase if they find a horse they really like.
Buyers will often hire the help of a bloodstock agent to assess the pedigree and condition of a potential racehorse and advise the buyer on whether it's a good purchase or not.
In the case of an auction, generally, the agent will do the bidding on the buyer's behalf. And when it comes to straight-up sales, the agent will negotiate the deal in order to get the best price for the buyer.
Some bloodstock agents – although they wouldn't have known at the time of purchase – have played a direct role in buying racehorses that go on to win the Melbourne Cup a few years later.
Agents can also work on behalf of the thoroughbred breeders, helping to formulate breeding plans for broodmares, as well as negotiating to breed with champion stallions that are in high demand.
At times bloodstock agents may even negotiate insurance plans for racehorses and breeding stock, receiving a commission from the insurance company. Part of their role is to appraise the insured value of the horse, as insurance companies wouldn't really know the potential value of a racehorse in many cases.
The role of the bloodstock agent can be quite varied, and it will often involve travelling interstate to sit in on bloodstock auctions, or even overseas in some cases if a buyer is seeking a particular thoroughbred from certain breeding stock in a particular country.
It can certainly be an interesting job, with chances to travel and meet a lot of new people and horses. A great agent will also be a great networker, continually increasing their list of credible and helpful contacts, as well as developing positive relationships with breeders, owners, trainers, businesses, veterinarians, insurance companies, farriers and auctioneers alike.
Being a bloodstock agent might not suit everybody, but it can be an exciting, varied and fun role for the right person.
Some bloodstock agents decide to specialise and may put all their focus into breeding stock or racing stock. Other agents enjoy the challenge of doing it all.
Not everyone who buys a racehorse with the aid of a bloodstock agent plans to actually race that horse themselves. For some owners, buying and flipping horses for a profit is their business. Along with the agent, they purchase a young horse with great potential at a good price, then go on and sell it later for a higher price, claiming a nice profit in the process, of which the agent also gets a cut.
Bloodstock agents often evolve into the career of an agent after spending some time working at breeding farms, working alongside horse trainers, or working with a bloodstock sales agency. Agents need a thorough grounding in a thoroughbred pedigree, as well as keeping abreast of industry news and current industry trends.
There will always be work for top agents, and there is certainly money to be made in the business.