Your Ultimate Guide to Cycling Terminology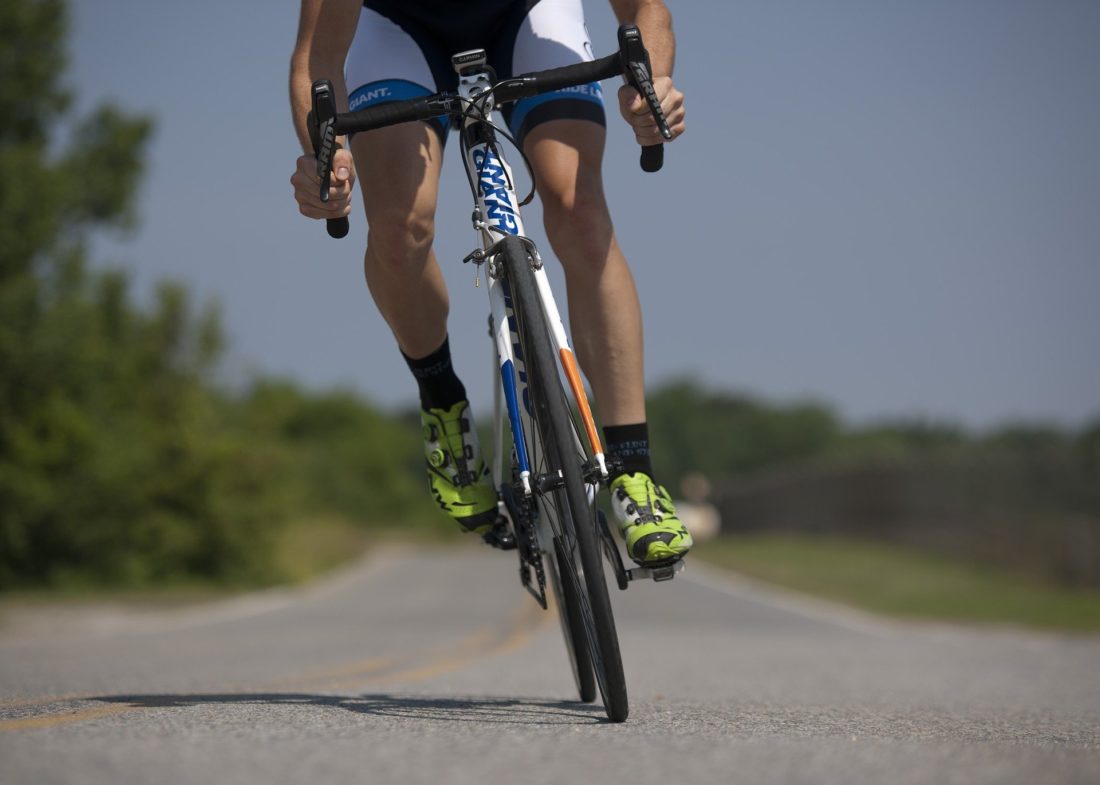 Like any sport, cycling has its own special lingo. Whether you're new to biking or want to amp up your current hobby, knowing a few terms will make you feel like part of the pack and help you make informed decisions when you're buying cycling gear. Follow this guide to learn the difference between a city bike and a 21 speed bike, and what it means to "bonk."
Bonk:

Ever hit the wall on a long-distance run? Then you've experienced what cyclists call the "bonk," or total exhaustion. Avoid it by drinking plenty of water and fueling up before you ride.

Cadence:

A cyclist's cadence is the rhythm with which they pedal the bike. 

Chamois:

For longer rides, padded bike shorts are the way to go. 

City Bike:

Made for navigating the varied terrain of urban streets, a city bike is a type of

hybrid bike

. This type of bicycle typically has a lightweight frame meant to make pedaling a breeze, along with larger tires that help navigate bumpy roads and other obstacles. City bikes place the rider in an upright position, reducing strain on the back and shoulders.

Clip-Ins:

This is a type of bike pedal that clips onto special cycling cleats. Clip-ins are most common on road bikes, where cyclists are reaching maximum speeds and need to ensure their feet stay in place over long distances.

Fat Tire:

Larger than a standard mountain bike tire, these extra-wide tires are built for staying afloat on surfaces like sand, mud and snow.

Frame:

The frame is the core of the bike, or the metal part that holds together the wheels, tires, chains and everything else. Frame range from lightweight on road bikes to heavier for a mountain bike. Choose the right size and height for a comfortable ride.

Hybrid Bike:

This style of bike is adaptable for several situations, with options ranging from a 3 speed to a

21 speed bike

.

Jersey:

Specially made for wicking away moisture and allowing airflow, a jersey is a type of cycling shirt. 

Mountain Bike:

If you're headed out on a steep trail, a mountain bike is the right choice for what to ride. These bikes are designed to travel downhill, with significant shock absorption and larger tires.

Road Bike:

Designed for hitting a maximum speed on flat surfaces, a road bike is lightweight and puts the rider in a more crouched position. If you've watched cycling on TV, you're seeing variations of road bikes. 

Saddle:

Also known as a seat, the saddle is where you sit on the bike. Different styles of cycle come with different types of seats, with wider, cushier options on cruisers and hybrids.

Shifting:

Many bikes come with multiple gears and speeds, and savvy cyclists know how to find the right combination for every situation. Shifting gears will help you tackle steep hills and breeze through straightaways. 

Utility Bike:

Similar to a city bike, urban bike or hybrid, utility bikes are an ideal fit for commuting or neighborhood riding. This category includes

dutch style bikes

and other models with a heavier frame that allows for sturdy riding.
With a few new terms under your belt, you're ready to hit the road on a new 21 speed bike.