4 Things to Do in Bloomington, MN, With Kids
Bloomington, Minnesota, is near the Twin Cities, and it's home to several fun attractions. In fact, if you're traveling to the area as a family, Bloomington is a smart place to find a hotel, as it's near so many of the fun things you'll want to do. From shopping to thrill-seeking, Bloomington has a lot of activities that will delight families with kids of all ages.
The Mall of America
When you visit the Mall of America, shopping is often the last thing on your mind. This gigantic mall includes so many attractions that you could spend the day there without ever setting foot in an actual retail store. Nickelodeon Universe is an indoor amusement park that includes a rollercoaster appropriate for almost all ages. The Sea Life Minnesota Aquarium has all varieties of fish, including sharks, to wow your kids. FlyOver America is a virtual reality ride. There's more, too, but at this point you'll have to go back the next day!
The Works
The Works, an interactive children's museum, is one of Bloomington's coolest attractions. Take your kids for an up-close look at emerging technologies and engineering wonders. The exhibits focus on challenges in the Design Lab. Kids get to work with their hands to solve these fun puzzles, and parents can help, too. The Works is situated very close to I-35, so this area is a great place to look around for your Bloomington hotel. Being close to the interstate gives you access to many other Bloomington attractions you'll want to see during your visit.
Minnesota Zoo
The Minnesota Zoo is technically in Apple Valley, but it's a 15-minute drive from central Bloomington, so it won't be far from where you're staying. This zoo is one of the most amazing things you'll do while you're in Minnesota. It features a wide range of animal exhibits that feature fauna from all over the world. The zoo is divided into exhibits and trails, so you can walk from one part of the world to another to see these animals in reproductions of their natural habitats. Any kid who loves animals or biology will adore visiting this zoo.
Valleyfair Park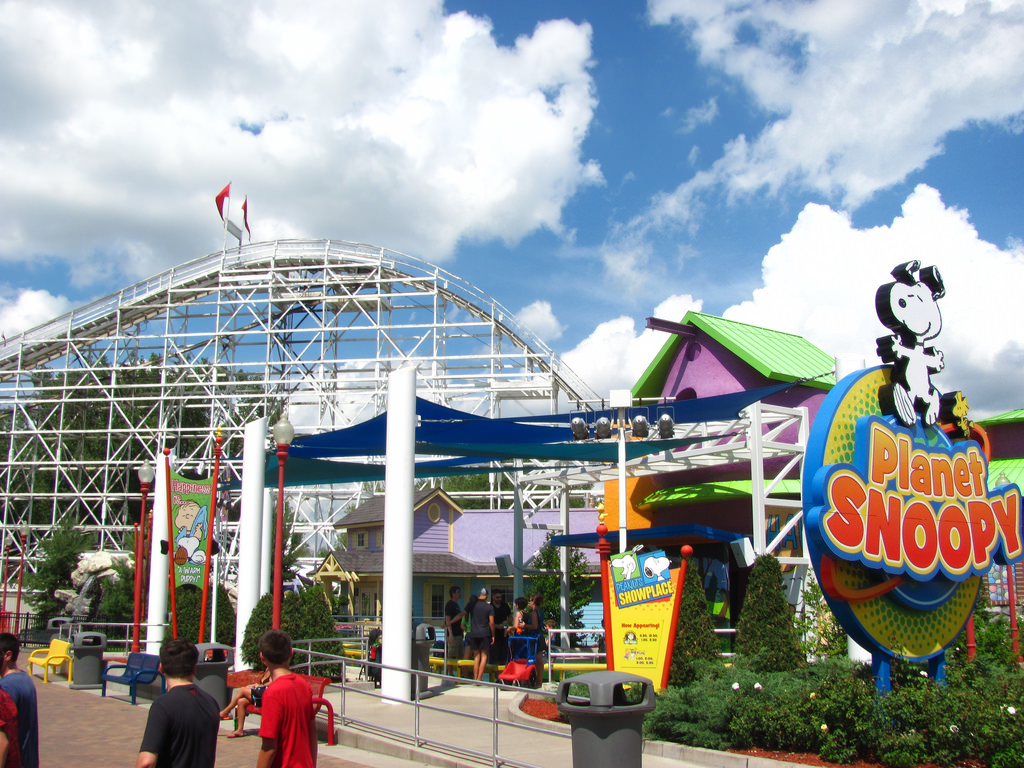 Image via Flickr by Roller Coaster Philosophy
The Valleyfair amusement park is located about 15 minutes west of Bloomington, and it's worth the short drive. This outdoor amusement park has eight rollercoasters and more than 75 rides in total. Plus, the park is constantly adding new rides and attractions, so it's better every time you go. Hop on steel rollercoasters, ride throwback wooden ones, or have a great time on other thrill rides to get your blood pumping. If you're visiting with smaller kids, the park features tons of family-friendly rides that you'll love doing together.
No matter what your kids are into, you'll be able to find something to do as a family in Bloomington. Whether you choose animals, sea creatures, shopping, or exploring, you're all bound to have a good time seeking the best family activities in Minnesota.