5 tips for your next trip to Vegas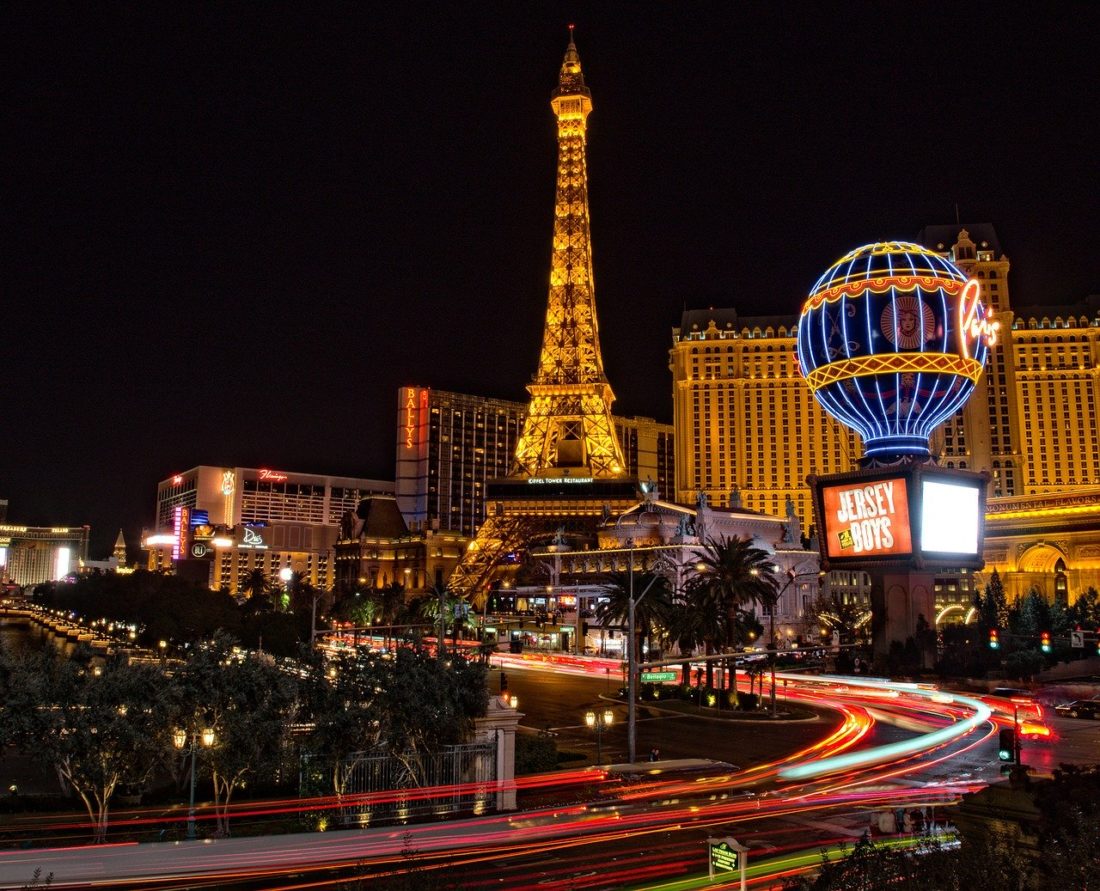 So, you've finally decided to take the leap and finally take that long-anticipated trip to Vegas. First thing first, great choice. You might have heard that Vegas is all fun and games; you heard correctly.
You are truly about to embark on a magical experience- one that's every adult's dream. as the ultimate adult's playground, Vegas is full of one-of-a-kind restaurants, unforgettable shows, a cornucopia of attractions to fill and occupy your time, as well as all the casinos your little heart could ever want to explore. Vegas really has it all.
As the entertainment capital of the world, everything in Vegas is designed to please. This means that even if you are visiting on a budget, there is still plenty that can occupy your time without having to sacrifice too much. And if you are balling out of control and are traveling on a limitless budget, you'll no doubt be spoilt for choice.
But first, there are a few things that you need to know that will make your experience that much better. Arming yourself with the right information can get you places, maximize your fun quotient, and help you avoid unnecessary expenses. If you want to experience Vegas like a seasoned pro, here are 5 tips for your next trip to Vegas:
Check out an awesome Cirque de Soleil show
You would be doing yourself a great disservice to make a Vegas trip without experiencing the wonder of a Cirque de Soleil show. Translated to Circus of the Sun," Cirque du Soleil is renowned for its unbelievable acrobatic exploits, which are performed with unequaled precision and artistry, might we add.
Different Cirque de Soleil shows are inspired by different cultural and natural components. For example, the LOVE show, which is typically hosted by The Mirage pays homage to the legendary rock band The Beatles while the Bellagio's O features water. 
Other Cirque de Soleil shows are distributed all over the city. If this sounds like the sort of thing that would interest you, here's a great list of what's playing now.
Be prepared to walk – a lot!
Most people don't know this but the distances in Vegas might seem close, but they are actually further than they may appear. Case in point, the Bellagio doesn't seem that fat from the MGM Grand, but when you make the trek, you'll quickly discover how far apart the buildings are and what may seem like a short walk will turn out to be a workout.
If you don't mind taking the scenic walk, ensure that you carry the right walking shoes. The Strip is 4 miles long, so you want to make sure that your shoes are comfortable enough to sustain your adventure. These tennis shoes, for instance, can get the job done without breaking the bank.
To ensure that you are getting the most of your walking experiences, consider using the walkways inside and outside the different casinos, most of which are air-conditioned so that you can avoid the scolding Vegas heat.
Think twice before buying drinks at the casino
Here is the thing- Vegas is expensive. If you intend on trying your hand at one of the many casinos, there are a few things that you can do to avoid spending money unnecessarily. For instance, you can save a lot of money if you opt to wait for the cocktail waitress to approach you instead of hurrying to buy drinks beforehand. 
Most casinos offer drinks as free perks to keep you drunk and gambling. You may not get your drinks immediately you walk in but the wait will be well worth it when you don't have to pay for them. If you intend on hitting the club scene, later on, it is also a good idea to start your night at the casinos because it will allow you to get your free drinks before you head out to the club.
Always carry something warm with you
Although Vegas is primarily hot, the weather can be unpredictable as it can get surprisingly chilly after the sun sets. Plus, because the heat can get unbearable, most businesses and casinos tend to blast their air conditioning, which can get cold if you aren't dressed correctly.
Ask for an upgrade
A lot of first-time travelers don't know this but there is usually an upgrade available in most hotels and Vegas resorts- all you have to do is ask nicely. When it comes to upgrading your hotel room, it's just as easy as making a polite request.
An upgrade can get you a bigger room with a much more Instagram-worthy view with a bugger bed and more amenities. Who doesn't want free wi-fi or a lavish tab complete with air jets? Bear in mind that an upgrade may not always translate to a bigger room. 
Sometimes the hotel will compensate by giving you the same room but one with an ocean view, they might offer you complimentary breakfast, free access to some of the spa services, or even credit to one meal. 
And if you are traveling on a special occasion such as an anniversary or birthday, don't forget to let the hotel know during check-in. The front desk might just be generous enough to offer you an upgrade or a complimentary bottle of champagne for you to enjoy.
Final Thoughts
Never been to Vegas before? What took you so long? If you are making your maiden Voyage to the Entertainment Capital of the world, then you're in for a treat. Vegas is full of iconic landmarks and must-see experiences that you would have difficulty finding in any other part of the world. 
As such, congratulations because you are about to embark on an epic adventure- perhaps even the best one of your life. Before you go, it is important to prepare yourself adequately to ensure that you have an experience worthy of your time. Follow the tips shared above and you'll appear like a regular who has frequented Sin City a couple of times, rather than a first-time visitor that's fresh off the boat.