Spend your Cryptocurrency Escaping Winter

"Virgin Galactic X Prize" (CC BY 2.0) by Traveloscopy
Halloween has come and gone and we have entered the strange, dark lull between the end of October and Christmas; it's easy to feel at odds with the world when it's already dark at 4pm. It's not all bad news though – in 2016, you can spend your cryptocurrency on ways to make the winter feel a little bit shorter.
First though, a quick primer:
What is a Cryptocurrency?
Cryptocurrencies are a new kind of money born on the internet in 2008. They're steadily gaining traction with both online retailers and high-street stores and entertainment outlets. However, you're not alone if you've never heard of them, and especially not if you've made their acquaintance but are still struggling with the concept.
There are more than 600 cryptocurrencies out in the world today, with Litecoin, Ripple, Ethereum, and Dogecoin only a few of the most notable.
However, the archetypical cryptocurrency is Satoshi Nakamoto's Bitcoin, which is currently worth $737 per individual coin. They can be broken down into tiny units so it's possible to invest as much or as little of your fiat currencies (dollars, pounds, etc.) as you like. However, you'll need to find a decent currency exchange before you can start buying things.
Why are they Important?
Bitcoin is popular for a number of reasons – it allows immediate transactions that cannot be revoked or returned and it's a private way to shop, with little to no paper trail between you can the things you spend your Bitcoin on. Finally, Bitcoin stands apart from regulation, so banks can't impose fees on certain payments.
All of Bitcoin's benefits come from the technology behind it, an ultra-secure ecosystem called Blockchain. Blockchain is simply a way of ordering transactions so that they can't be tampered with or otherwise influenced by fraudulent activity. Fans of the technology, people like Sir Richard Branson, believe that the Blockchain could cure a lot of the world's problems.
Every cryptocurrency on the market uses a variation of the Blockchain but they all implement it differently. For example, one of the limitations of Bitcoin is that there can only ever be 16m coins; to fix this, Litecoin upped their own supply to 64m. There are also variations on the speed at which transactions are completed.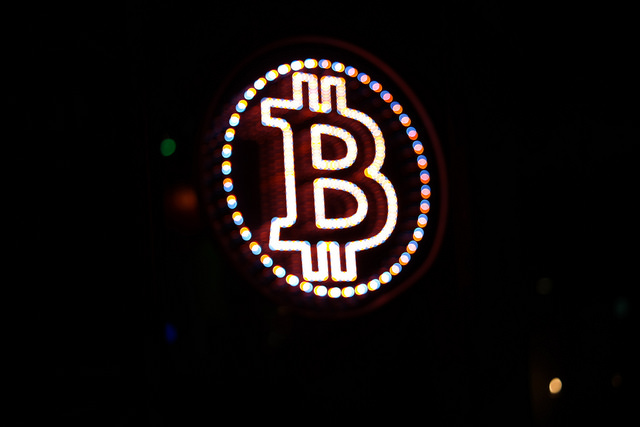 "Bitcoin Logo" (CC BY 2.0) by GillyBerlin
Where Can I Spend it?
Now that the complicated bits are out of the way, here are a few places where you can spend your Bitcoin on escaping the dark nights and dreary weather, both literally and figuratively:
Cryptocurrency found something of a haven in the casino sector with websites like Vegas Casino, which has abandoned old fashioned dollars in favor of a Bitcoin-only environment. The currency is ingrained in the identity of Top-CanadianCasinos.com and the site features links to Bitcoin exchanges on the homepage.
Once you have Bitcoin (you'll also need a wallet to store your coins in), you can spend it on technology like video games and computer hardware; in fact, brands like Microsoft, Steam, Zynga, and Newegg were some of the first businesses to offer cryptocurrency as a payment option to their customers.
Don't like video games? Expedia, Webjet, and CheapAir will take your Bitcoin in exchange for flights to locations all over the world. However, if a resort on this planet isn't quite far enough away from the winter blues, Virgin Galactic will fly you to the fringes of space for the princely sum of 342 Bitcoin or $250,000.
Admittedly, there aren't a huge number of large companies that accept Bitcoin in 2016 but the currency's growth to date has been phenomenal – it took just six years for Nakamoto's invention to get into the pockets of Microsoft, for example. So, if your favorite mode of entertainment hasn't quite caught the Bitcoin bug yet, don't worry; cryptocurrencies are still finding their place in the world.