4 Things to Do During a Weekend in Minneapolis
Minneapolis, Minnesota, is a vibrant city with so much to see and do. You could easily spend weeks here and never get bored, but if you have only two days to spend in Minnesota's largest city, make sure the four attractions below are on your travel itinerary.
Browse the Masterpieces at the Minneapolis Institute of Art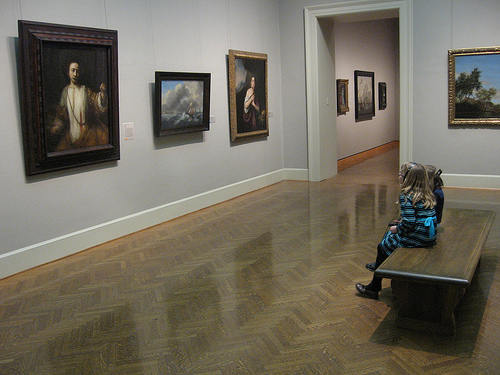 Art lovers will be in their element browsing more than 80,000 paintings, photographs, sculptures, and drawings at the Minneapolis Institute of Art in the city's Whittier neighborhood. Works include pieces from artistic luminaries such as Salvador Dali, Claude Monet, and Georgia O'Keeffe alongside pieces from lesser-known artists. You may discover a new favorite while admiring the institute's collection. The Minneapolis Institute of Art is often named one of the best attractions in Minneapolis. Best of all, admission is always free.
When you're done admiring the institute's pieces, take a stroll over to Nicollet Avenue and Eat Street for some of the finest food in Minneapolis.
Visit Prince's Paisley Park
The world mourned the passing of Minneapolis's favorite son Prince last year. Today, Paisley Park — his private estate and production studio in Chanhassen, on the outskirts of Minneapolis — stands as a permanent reminder of the talent and flair of this musician. The eccentrically decorated mansion features iconic artifacts from Prince's public and private life, including his musical instruments, the clothes he wore on stage, his awards, and his motorcycle collection.
General admission tickets are the cheapest, but if you're a true fan, you'll want to splurge on a VIP tour for access to more artifacts, rooms, and studio areas. Tickets for all tours are available through the official Paisley Park website.
Cheer on the Minnesota Twins at Target Field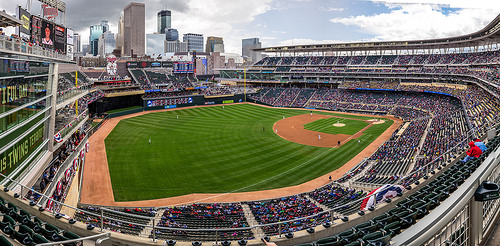 There's nothing like cheering on a Major League Baseball team at home field. Target Field is one of the newest venues in the league, and Twins fans love it. Its downtown site puts it within walking distance of many popular Minneapolis hotels.
Target Field has a range of seating options with great views of the action to suit all budgets, from the inexpensive field view seats to a prime spot in the dugout box. Tickets are available in person from the box office, but since they sell out quickly, it's smart to buy your Twins tickets in advance online. During the game, make sure to stop by 2 Gingers bar, above the press box, to say hello to the organist and enjoy a cold brew.
Play the Sidewalk Harp
Seeing all the attractions above won't leave you with too much spare time. Thankfully, you won't need it to enjoy the Sidewalk Harp.
The work of New York–based artist Jen Lewis, the Sidewalk Harp appears like a futuristic steel sculpture. But it's so much more. Wave your hand beneath its colored LED lights to play a tune. You can pluck or strum the sensory strings to create magical music. You'll find the Sidewalk Harp at the front of the Be The Match building, a short walk from Target Field's light-rail stop.
With all these attractions to offer and so much more, Minneapolis is the ideal destination for your next weekend getaway.