The non-athletes guide to careers in sport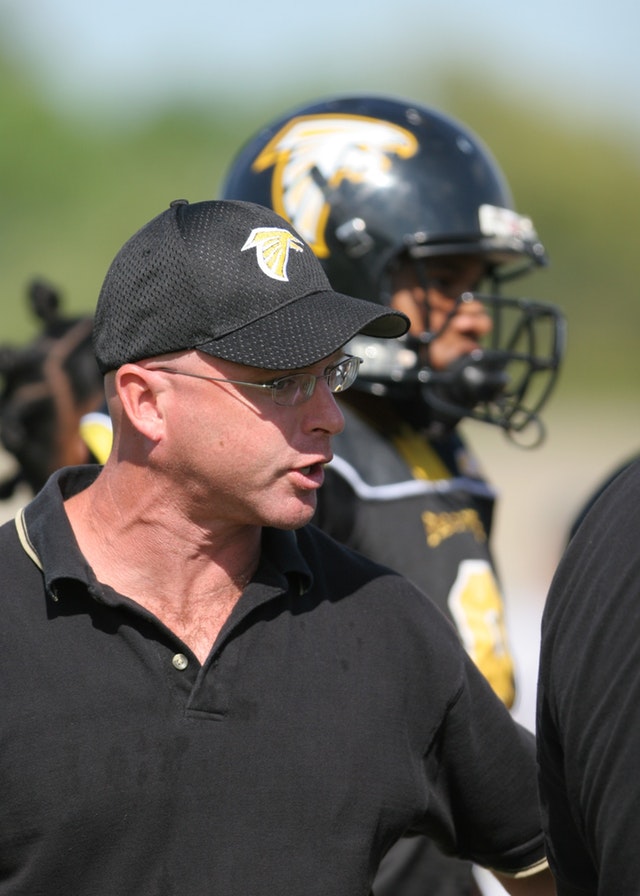 Though they may have considered a career in the industry since childhood numerous sports fans around the world are putting off their applications due to a perceived lack of fitness and coordination, or an inability to play any sport in particular; though they may live and breathe sports, the industry is losing valuable contributions from non-athletes, simply because they lack the confidence to step forward and make their dreams happen. Soccer, baseball, football, and basketball players may be revered for their work out on the field, but it's those behind the scenes that possess the skills and knowledge to turn a team of men and women into sports stars, and a crowd of people into fans.
So, what opportunities are available for those may not class themselves as athletically inclined?
Careers in the sports industry for non-athletes
There are numerous careers within the sporting industry for those who are less than athletically inclined. Indeed, some of the most valuable positions within the industry are reserved for those that possess skills away from the field; sporting achievements are frequently a team effort, and the most valuable cogs are those who may never have played sports before. Many careers will appeal to those who had hoped to work within other sectors, but now want to pursue a passion for sports too. The industry truly is an all-encompassing one.
Physiotherapy
The life of a physiotherapist, or sports trainer, is one very much suited to anyone who has always wanted to combine a love of sports with a passion for healthcare. Those treating sporting injuries on and off the pitch must have a detailed knowledge of human physiology and biology, as well as a degree in the relevant specialism, and a propensity for helping others. Shunta Shimizu is the chiropractor and scar tissue specialist for soccer team LA Galaxy; the injuries accrued by sports players demand a number of dedicated physicians, and any single team may employ all manner of physiotherapists, trainers, chiropractors, and healthcare assistants.
Salary expectations: Anything from $50,000 to $100,000, depending on experience and the club or practice that they work for.
Coach and Management
Sports coaches and managers must understand their game inside out, and be able to apply tactics and strategies on and off the field; while coaches will stand at the very fore of the sport, managers must conduct business behind the scenes. In both cases, a relevant qualification such as sports science or business is usually expected, while involvement with a club and years of experience is also valued.
The president of the Greek soccer team Olympiacos FC Vangelis Marinakis, began his career with a degree in International Business Administration, and a master's degree in International Relations, so his working life before 2010 very much revolved around politics. His skills have served Olympiacos FC well since he became involved with the club.
Salary expectations: Salary will be dependent on experience, sport, and club; sports coaches and managers can earn anything from $20,000 a year into the millions of dollars.
Administration
Sports teams need receptionists, secretaries, human resources staff members, and account managers just as most businesses do; these valuable entry-level positions are ideal for anyone hoping to combine administration skills with a love of sports, and can often be fulfilled with only a little prior experience or education. Administration team members often provide a link between players, club bosses, and the public, and can ensure that everything runs smoothly behind the scenes. Many people choosing a career in sports administration will go onto other roles within the team, learning valuable lessons while on the job.
Salary expectations: The salary will be fully dependent upon the role being undertaken, and the sports team that a person is working for.
Sports' journalist or commentator
The fields of broadcasting, media, and technology are integral to many sports teams, ensuring they remain in the public eye and providing fans with a vital link to their favorite players. Sports' journalists may be employed by network and publishers, or by the club in order to write match reports and dedicated blogs. To reach the dizzying heights of journalism and commentating a person should complete a relevant degree and volunteer their time with a local team; only then can they appreciate the hard work associated with such a task, and begin to make a name for themselves.
Salary expectations: Top sports journalists can make anything up to $50,000, while commentators can command in the region of $2million if they're respected in their field, and by the network.
Sports agent
Sports agents handle business and legal deals for sports stars, which means a business or sports degree is essential; from negotiating contracts and arranging appearances, to handling money and business transactions, the life of a sports agent is a varied one. Before a person can become a sports agent they must turn their qualifications into a license and become registered with a notable sporting body. It can take many years for an agent to accrue the experience and reputation necessary to become successful, but that time will be worth it.
Salary expectations: Top sports agents such as Scott Boras can command several thousand dollars per client, meaning that their salary will depend upon how many clients they're managing at any one time.
Of course, the careers listed within this blog post are far from exhaustive; the sporting industry has roles for security staff, marketing executives, social media managers, business development managers, psychologists, and even janitors, too. Indeed, almost any career could be applied to the sporting world if the candidate was passionate enough about combining disciplines and working to fulfill their dreams. Too many people are dissuaded from a sporting career for fear of failing their first physical. This brief examination of job roles should work to convince them otherwise; there is a career out there for everyone, regardless of his or her skills.