8 Specializations and the Changing Dynamics in Nursing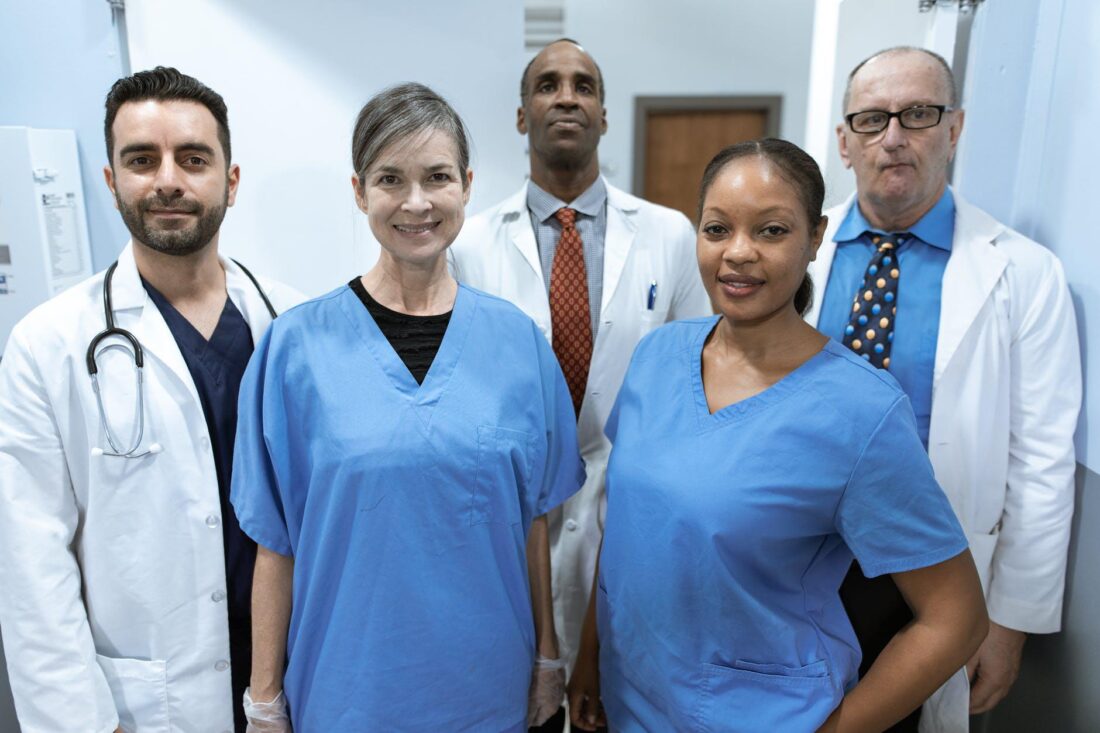 Nurses have always played a vital role in the healthcare sector. There was a time when the profession was underrated and stigmatized due to a lack of knowledge, scope, and job opportunities in the market. People even believed that the profession is for females only and opted by those from a specific community, culture, or race. As a consequence, the healthcare sector faced a shortage of nurses for a couple of years.
However, the past few years have been very transformational, specifically for the healthcare industry. The booming rise in the use of technology specifically resulted in the increased demand for nursing professionals in various healthcare fields. Presently, nursing is one of the fastest-growing professions, providing multiple perks and benefits to the people entering in the nursing career. Healthcare facilities, handsome salary, job stability, and increased career opportunities are common benefits enjoyed by nurses performing in the field.
Undoubtedly, nursing is a challenging profession as it demands excellent stress management, leadership, and management skills. It is worth mentioning that the ongoing pandemic has outlined the need for more qualified and skilled nurses to fulfill supply and demand. Having said that, more and more universities are now offering nursing degrees under various specialties that were never a part of the discussion a few years back. Hence, if you are interested in pursuing a nursing career, this is the best time to get enrolled. You may search for any of the available BSN to MSN online program that is affordable and flexible in terms of time. For further guidance, this article provides you the details regarding some of the nursing specialties anyone can go for.
Registered Nurses (RN)
If you wish to work as part of a healthcare team, working as a Registered Nurse (RN) could be an excellent option for you. RNs offer and facilitate medical care. They guide patients and the general public about different health issues and their preventive measures.
These nurses usually work in different settings with healthcare specialists or a team of physicians. You will either need a bachelor's or an associate degree to become RN. On average, a registered nurse earns up to $60,000 to $75,000.
Certified Registered Nurse Anesthetist (CRNA)
A Certified Registered Nurse Anesthetist (CRNA) is a professionally qualified nurse who assists with anesthesia during operations. Due to the high demand in surgical units and the extensive training they had to undergo, CRNAs are among the highest-paid nursing professionals. A graduate-level degree or a relevant certification is essential if you want to pursue your career as a certified registered nurse anesthetist.
Cardiac Nurse
Heart diseases are among the leading causes of death worldwide. Presently, the number of patients affected by health-related problems is increasing day by day. It has ultimately increased the demand for cardiac nurses. Being a cardiac nurse, you will help in surgeries such as angioplasty, bypass, or pacemaker surgery. You should choose this option if you're interested in increasing your knowledge regarding heart-related conditions and want to guide patients with their treatment plans.
Mental Health Nurse Practitioner
Also known as psychiatric nurse practitioners, these nurses specialize in mental healthcare. They are responsible for dealing with patients suffering from mental disorders. Nurses who work in the mental health sector often coordinate with families and other professionals to provide the best quality treatment, information, and assistance. Psychiatric nurse practitioners are responsible for assisting people in coping with deteriorating mental health conditions, such as ADHD, anxiety, and mood disorders. On average, these nurses enjoy a good annual pay of $109,946.
Nurse Researcher
It is an emerging field in the nursing profession. As a nurse researcher, you will work in medical laboratories, universities, non-profit organizations, and other healthcare sectors to study and research different health issues. A nurse researcher is responsible for forming research questions, planning and carrying out scientific experiments, gathering and interpreting evidence, and presenting their results. You can even teach in clinical or academic settings and write research reports and papers for medical, nursing, and other publications. Nurses working in the research field can expect an annual salary range from $75,000 to $95,000 annually.
Neonatal Nurse
Neonatal nurses provide care to newborn babies. They deal with a wide range of issues, including prematurity, birth abnormalities, heart problems, and infection. These nurses are responsible for tracking the vital signs of chronically ill babies to ensure that they are breathing and progressing normally.
Geriatric Nurse
A geriatric nurse helps the elderly by developing and implementing recovery plans related to chronic diseases such as asthma, hypertension, and respiratory problems. They are also responsible for counseling and educating families of chronically ill patients. These nurses offer support, love, and companionship to their patients and work in hospitals, community health centers, and nursing homes. Geriatric nurses also encounter patients with deteriorating mental abilities that lose their capacity to make independent treatment decisions.
Interested people can opt for a bachelor of science or an associate degree to enter the profession. Besides, a registered nursing license is a must to kick start the career.
Nursing Administrator
A nurse administrator manages and leads the overall nursing staff and shares job roles similar to that of the nurse manager. Nurse administrators have a license with field experience and an advanced degree. Most nursing administrators start their careers as RNs to understand the challenges and day-to-day tasks. A nurse administrator has a dynamic role and generally works in two different areas. In the first place, they are responsible for looking after staff's functionality, addressing the team's concerns, and dealing with staff's issues. Secondly, they are responsible for hiring and training the new nurses.
Conclusion
Nursing is a respectable profession with increasing demand worldwide. This profession is evolving day by day, as nurses can now earn degrees under various specializations. Many universities are offering several online and on-site specializing programs for nurses to boost their knowledge and skills. If you're an empath who wishes to help and serve people, then opting for any of the above-mentioned nursing specializations would be best for you.