All You Should Know Before Buying Your Brand New Car
Apart from purchasing a home, the purchase of a vehicle is one of the most significant financial choices, and you will have to do this more than once. And how to purchase a car, pay for a monthly payment or ask yourself, "How do I budget for my car loan? There are so many choices— new versus new old, pre-owned, retailer versus the independent dealer, basic models versus higher-end versions— the world of cars and credit can be puzzling.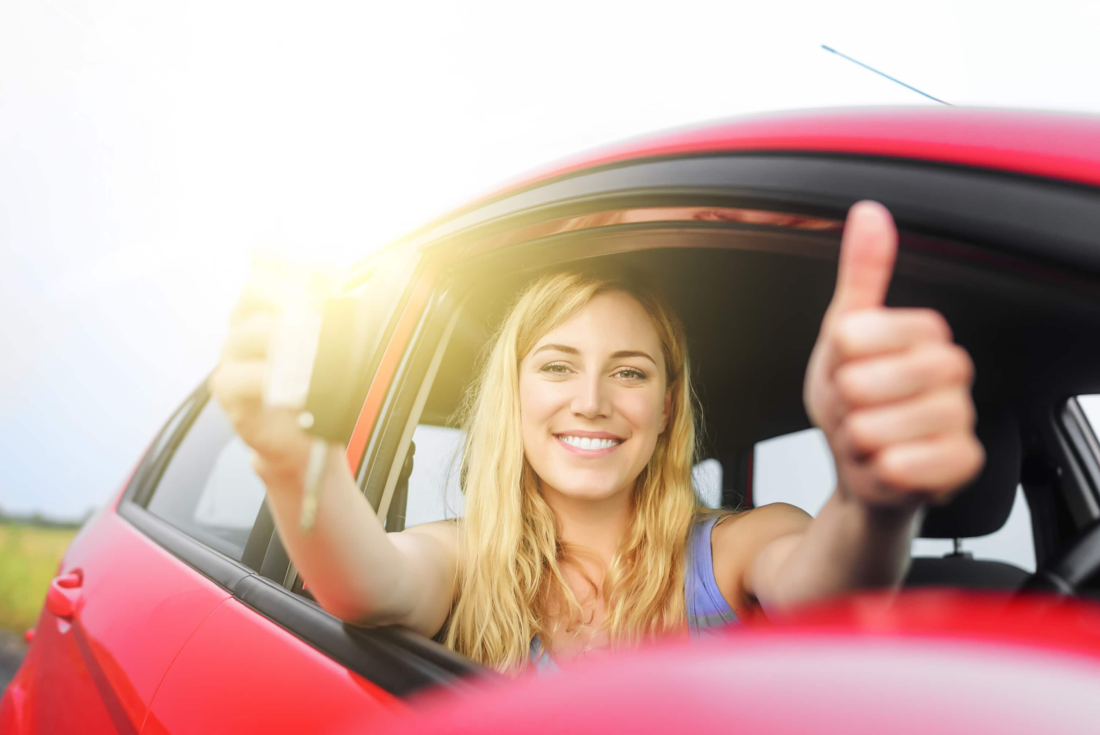 Financial options can become complicated when buying a car. Fortunately, we have some tips on purchasing a car to help you navigate the way to pick the right car, get the best loan and make some savings. These car buying mistakes could cost you tens of thousands from dealer scams to credit traps.
Talk To Insurance Provider
Many cars are eligible for higher insurance coverage premiums, and we do not necessarily consider this when we are in the midst of the car purchase process. Call your coverage provider immediately before purchases so that you can chat about any rate changes, and there are no further surprises that come up a little too late.
We recommend that a down payment of about 10% be paired with new car replacement coverage. It allows you to keep more money in your pocket without the possibility of being submerged in your car loan.
Credit Is Essential
One of the largest car buying faults you can make is that you don't check your credit before you walk on a lot. Your credit scores will affect whether you can get a car loan approved at any time and banks, credit unions and dealership finance units can provide you with their rates and conditions. To ensure you get the most of your car purchase, check your credit scores before you start searching. If you have some time before you buy a car, you can do a little bit to repair the credit, allowing you a better loan rate.
A standard car dealer tactic is to speak to you about the cost of a car in comparison to what you are ready to pay instead of the actual price per month. It can be frustrating and often deceptive because the seller uses the longest possible auto credit term (72 + months) to calculate future prices. ⠀
Searching & Weighing Your Options
Due to the internet, car buyers now have a ton of information. Web sites offer free information on car models, specifications, rates, and even ownership ratings, car plans and reviews. You will compare vehicles within your price range, determine which car is right for you, and what price is fair to pay before you launch your first test drive.
When you have picked a car to buy, make sure the VIN is given, and the car history report is checked online. Even though it is new, it is essential to look at the history of an automobile. Call text or email the three auto dealerships that have the vehicle you desire. Request for the total sales price, including any new modifications already mounted in the vehicle. The best price is self-evident. You can also take this quote and ask other dealers to lower it. When you intend to buy, that's the way.
Be Aware Of The Pros & Cons Of Add-Ons
Add-ons are extra features applied to a vehicle by a manufacturer. Standard additional features include undercoating, CD stereo, alarm, winder tinting, chrome wheels, and leather seating. Often these features are reasonably priced and used to increase the car selling price.
Furthermore, add-ons have been shown to bring long-term value to your vehicle barely. Such add-ons will harm the resale value of a vehicle in some instances, such as an update to a premium model. When you believe that you need an add-on, please consult with external companies that can offer the service for less.⠀
Car Financing & Loans
If you don't know how car finance operates, you might think your only choice would be to get a loan from the dealership. Dealer lending offices normally offer car loan rates that are several points higher than those earned by an online auto lender, bank or credit union. Such rates are also based mainly on your credit score. As part of the car purchase process, you can browse and compare rates for car loans from different sources. A drop from an 8% interest rate to 4% could save you a lot on your ideal car.
In certain specific situations, though, dealer lending can be the best deal. For instance, if you apply for a special 0 per cent offer or have poor credit and cannot accept a loan from an external lender, dealer financing might be your best option. Get your car loan pre-approved before you start searching for a car. In this way, you can know the interest rate and the price you will pay. Moreover, it gives you additional leverage for negotiation because you have already arranged finance.