The Ultimate List of Unusual Yet Interesting Racing Sports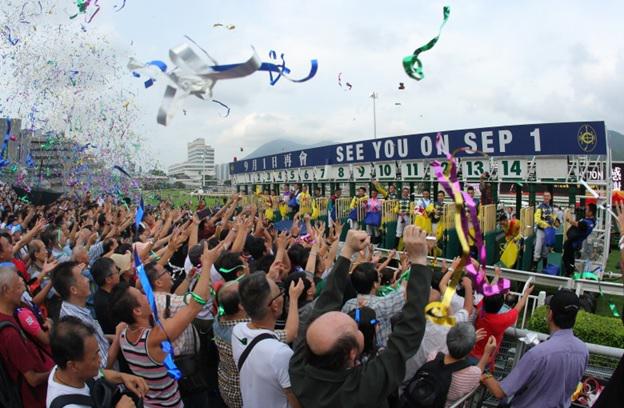 There are several unusual and exciting sports out there in the racing circuit. Check them out here:
Powerboat Racing
A racing sport played in an ocean; power boating is a popular sport since 1904 from England to France. This adventure sport has grown in popularity worldwide and expanded into formats such as – Offshore power boating (extreme motorboat races that cover 12 -14 miles distance at speeds of 150+ mph).
A participant has to complete a fixed number of laps within the fastest duration to be the winner. Another popular format of the race is inshore power boating (powerboats used to race at lakes and rivers). Class one world powerboat championship enjoys a popular crowd where several people put their bets to enjoy the racing event.
Greyhound Racing
The racing of greyhounds has been one of the fondest racing events on the betting platform. Bluebet provides a variety of betting options, thus making it an essential element of dog racing. It originated in the 20th century in which dogs or greyhounds were used on racing tracks. The racing track includes flat or hurdle tracks ranging from 250 to 1200 yards. With six greyhounds, this racing sport is held at nights under lights and run on grass. Due to animal welfare organizations nowadays, this sport has been banned from racing in many parts of the world.
Lawnmower Racing
An unusual racing of lawnmower started in 1968 has been popular in the United Kingdom. While the basic amateur motorsport was costlier to even think about racing, so to find a cheaper means of racing this sport was started and since have found its way to other parts of the world.
Mostly raced on grass venues, the lawnmower is modified for optimal safety of the driver. Also, the lawnmowers do not include cutting blades and engine covers to avoid any accidents due to engine failures.
Snowmobile Crossing
This racing sport played on ice and snow with the help of snowmobile has been a fantastic racing event that one couldn't have even think of playing in cold climates. But in the year 1977, World Championship Snowmobile Water cross was held to determine who could skim over 300 feet of water in the shortest amount of time.
Since then, people who had the necessary experience and equipment took part in this snowmobile crossing event and made it a unique racing sport. Most of the riders remove all the non-essential elements from the vehicle to keep it light and propel the snowmobile forward over the water while also keeping the throttle wide open.
Pig-N-Ford Racing
Like its awkward and unusual name, this Pig-N-Ford racing is a bizarre event that originated from Tillamook County in Oregon. Along with its odd name, the technicalities of play are unique too. On pistol fire, the driver with his Ford model car is expected to grab and lift a 20-pound pig from the circuits and complete the lap. Then on the second lap, they have to take this pig out and grab another, thereby completing three laps in the fastest time without escaping the pig.
The last on the unusual racing sports list is a Rickshaw racing challenge where you need immense experience to survive in this road-tripping against the clock. Started in the year 2006 and held five times a year by travel organizers it expects participants to cover a distance of 550 miles at a speed of 40 miles per hour.
The covered scooter is used to ride through disconnected areas without any rescue services nearby. With all the necessary tools of road maps, guides, and cell phones, the riders have to battle unpredictable weather to complete this highly adventurous race.