Jack Elway, Bobby Bonds and More, The Inspirational Fathers of Sport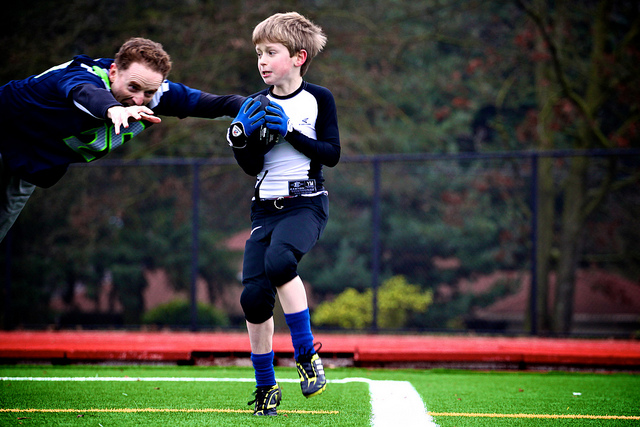 Behind most great sportsmen is an inspirational father, a man who has pushed their child to achieve great things and imparted the knowledge on them that they required in order to succeed. There are some great sportsmen however who were able to witness inspiration and greatness first hand that would later to propel them to strive for greatness on their own. We are of course talking about father/son combos in the world of sport and today we are going to look at some of the greatest who have graced their respective sports.
Jack Elway and son John
Jack Elway was unfortunately injured whilst he was playing quarterback during his college days, he had been considered a star in the making until that injury cut his career short. Not willing to part with the game he loved he would go on to become an astute and successful head coach at college and World level before finishing his career as a scout for the Denver Broncos. His son John would become the star on the field that perhaps Jack could've been winning 2 Super Bowls, being nominated MVP in the first and being inducted into the Pro-Football Hall of Fame in 2004.
Ken Norton Senior and Junior
This father and son duo decided to do things a little differently and became famous in different sports. Ken Norton Snr was a big, bruising boxer who ranks as one of the top 50 heavyweights of all time with 42 wins under his belt, one of which against a certain Muhammed Ali. Ken Norton Jnr chose a slightly different path and decided to do his bruising on the football field. Norton Jar became the first player to win 3 Super Bowl rings in consecutive seasons as linebacker and has been inducted into the UCLA Hall of Fame. Not quite like father like son, unless we are discussing levels of success.
Dell and Steph Curry
As though they were intending to prove that shooting runs in the family, both Dell and son Steph Curry are master of the 3-point shot. Steph Curry set the record in the 2012-13 season for most 3-pointers made in a single season and father Dell shot a career average 40 percent from outside as well as having a 46 percent average from the floor during a career which spanned 16 years. Dell Curry is still Charlotte's all-time leading scorer and son Steph looks set to push his father's career statistics, currently after just 5 years in the NBA he is shooting 47 percent from the floor and an incredible 43.5% from outside the 3-point line.
There are some honorable mentions we should make regarding father and son duos…
– Bobby and Barry Bonds
– Archie, Peyton and Eli Manning
– Calvin and Grant Hill
– Joe and Kobe Bryant
– Doc and Austin Rivers
– Yannick and Joakim Noah
– Lee, Richard and Kyle Petty
– Cecil and Prince Fielder
– Ken Griffey Snr and Jnr