NHL News: Playoffs Edition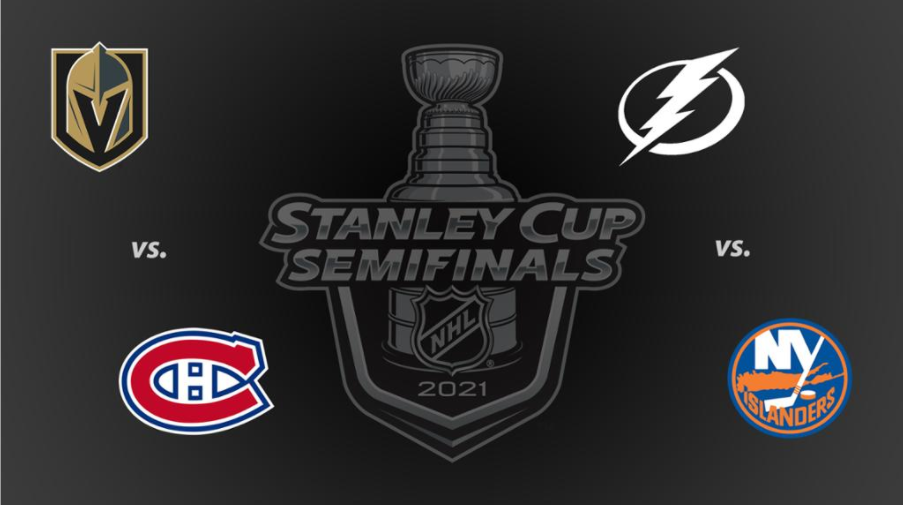 The regular season has been over for a little while and for a lot of teams at this point, the entire season is done and dusted, shout outs to all my fellow Leafs fans on a disappointing end to a fantastic season. Got a strong platform to build off of though for next season right? ANYWAY, we're now deep into the playoffs with the Vegas Golden Knights currently down 2-3 to the Montreal Canadiens and the New York Islanders currently 3-2 up against the Tampa Bay Lightning but we'll get into that shortly, time to break down the 2 series going on right now as we look towards a final!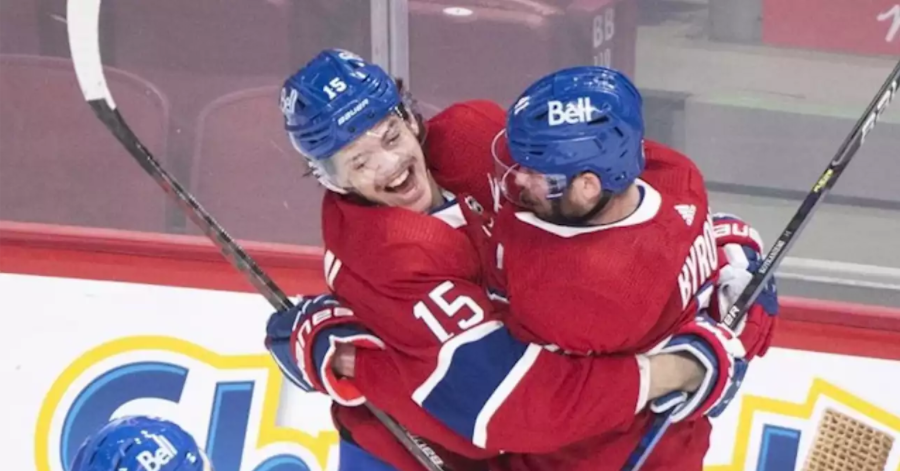 Vegas Golden Knights Vs Montreal Canadiens
Somewhat unexpectedly to a lot of the NHL, the Montreal Canadiens managed to get through the Maple Leafs (much to my disgust) and then they cruised past the Winnipeg Jets and into the next round where they were setting up to play the Vegas Golden Knights. Based on the regular season, this should be a whitewash for the Knights since they finished their season with 40 wins out of 56 with a +67 goal difference. The Habs on the other hand? 24 wins out of 56 and a -9 goal difference.
So going into… Well all of their series so far, the Habs were supposed to be the ones leaving without the Stanley Cup, but the way things stand, the Habs actually just took a series lead, sitting 3-2 after beating the Knights 4-2! 
With young star Cole Caulfield putting up 4 points in the series so far and big names like Nick Suzuki absolutely popping off with 4 points in the last 2 games, the Habs really are in with a big chance at moving into the final. Could it be that they're playing with no pressure? Surely they shouldn't BE here right? That can only play into their hands. But there are huge expectations on the shoulders of the Golden Knights and we all know what they're capable of, they'll be looking for some world class performances from star tender Marc-André Fleury.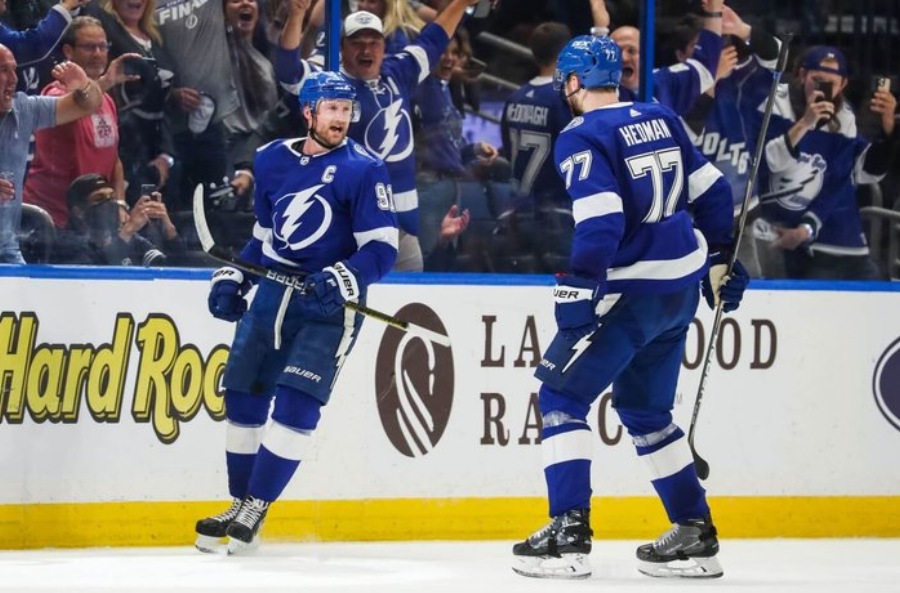 New York Islanders Vs Tampa Bay Lightning
Going into game 6, Tampa Bay Lightning are currently leading the series 3-2, with every chance of taking the series when they play the New York Islanders in the Semi Finals at the Nassau Coliseum on Wednesday night.
The Lightning will be looking to push on and make themselves back to back champions after their cup success last season, they have scored the LAST 10 GOALS in the series after their insane 8-0 win against the Islanders in Game 5 on Monday.
"It was a big win for us obviously, but 8-0, 2-1, 3-1, it's still one game," Tampa Bay defenseman Victor Hedman said. "We're going into a building where we've obviously won one and lost one, so these are tough games. They're a great team and we're sure we're going to get their best. We've got to raise our game to another level once again and we're super excited to be in this situation."
If they don't pick up the pace a little bit, the Islanders could be playing their last game at the Nassau Coliseum which has been their home in Uniondale for the best part of the last 50 years. After this season they will be moving to the UBS Arena in Elmont.
In what is definitely good new for the Islanders it is looking like Matthew Barzal will be playing after he avoided suspension by the NHL Department of Player Safety (then again what do they know really?) for his cross-check on Lightning defenseman Jan Rutta at the end of p2 in game 5, he did however get a $5000 fine which is the maximum allowable under the collective bargaining agreement. 
But he will need to be at his best given the post season Vasilevskiy is having. This man leads the NHL in save percentage with .936 and has 3 shutouts, he is tied for the postseason lead in wins, tied with Carey Price on 11 and is fourth with a 2.05 goals against average. Vasilevskiy has allowed two goals or fewer in four of the first five games in this series. He is an incredibly huge part of the reason Tampa is doing so well right now!
And there we have it, a quick run down of the 2 series currently ongoing, will they be over in game 6 or will we have 2 game 7 thrillers on our hands? Lord only knows but one thing is for sure, we still have time to get our Draftkings lineups in! Best of luck to all teams involved (not you Canadiens) and best of luck to all the punters!