How Cryotherapy can help you stay fit and Healthy in Sport
Cryotherapy is the big topic of conversation at the moment in the world of health and fitness. The technique is being used by professional sports team around the globe to keep their players in peak condition.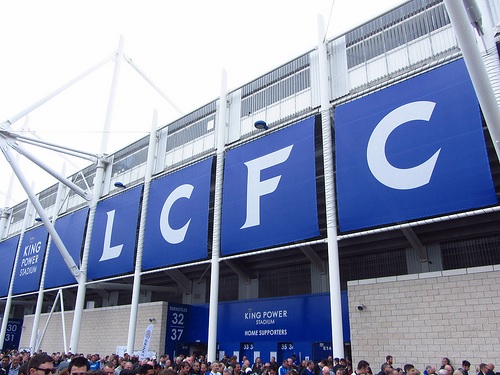 "2016-04-03_Leicester22" (CC BY 2.0) by Ungry Young Man
The method was most notably used last season in soccer by Premier League champions Leicester City and that prompted other professional teams and elite athletes to take notice and research the process. Here is a look at how cryotherapy is used and the advantages it gives athletes in their recovery from a hard session.
What is cryotherapy?
The art of cryotherapy is to expose your body to extreme low temperatures following a training session. This is done by entering a chamber which is pre-set at a temperature of -65.70C. Once an athlete enters the chamber, temperatures can fall to as low as -135C.
In order to avoid any injuries or damage to the human body, anybody entering a cryotherapy unit has to wear a respiratory mask around their mouths to help their breathing, a headband is worn which also covers the eyes, while it is also advised to wear some gloves.
With the body being exposed to extreme conditions, a cryotherapy unit can be very dangerous if not used correctly. You should only ever enter a chamber with the help of an expert who can work the machine. If you have any pre-existing health conditions, it is also extremely important that you check with a doctor that you are fit to use this method of recovery following training.
It is advised that you should spend no longer than five minutes in a cryotherapy unit as any longer could be unsafe.
The temperatures which cryotherapy chambers produce cannot be replicated naturally anywhere on the planet so these units are the only way of exposing your body to the conditions.
How it helped Leicester to Premier League success
Leicester produced one of the biggest fairy tales in the history of professional sport anywhere around the world last season as they won the Premier League title in England after being ranked as 5000/1 outsiders by the bookmakers before the campaign got underway. Just to put that into perspective, the Foxes are rated as 28/1 shots at the time of writing in the Bet365 outright odds to defend their crown this season. They shocked everybody by beating the giants of English soccer and overcoming the likes of Manchester United, Chelsea and Liverpool to lift the trophy.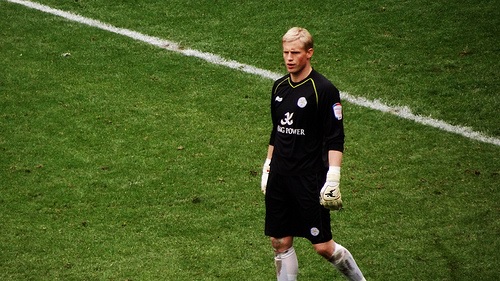 "Kasper Schmeichel, Leicester City goalke" (CC BY 2.0) by Ben Sutherland
The defending Premier League champions are the only team in England to have a cryotherapy unit at their training ground. The 7m unit is used on a daily basis to help Leicester players eliminate lactic acid following a training session which ensures their bodies recover much quicker than they normally would.
Leicester are in the Champions League this season where they remain unbeaten in the premier European competition. They are first to use cryotherapy in soccer, but they certainly won't be the last as others have been quick to replicate a lot of what they did last year, including their training and recovery methods which seemed to work so well in keeping their players fit and healthy.