Living Up to the Legacy of Jack Elway and John Elway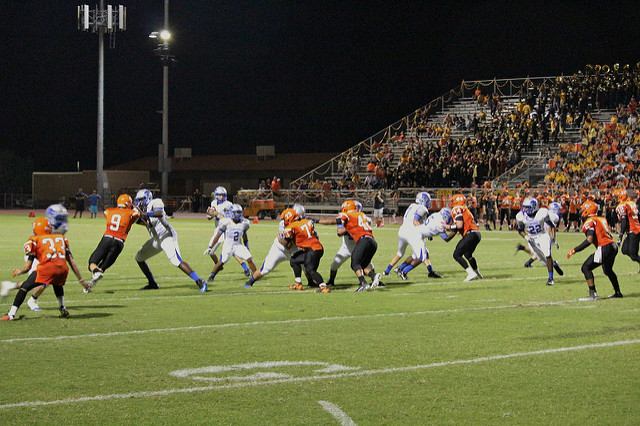 Anyone who has a family that has been successful before them will know just how hard it is to live up to the standards that have been laid out before them. I'm a big soccer fan and when I think of son's of stars who have tried and failed to achieve I think of people like Johann Cruyff's son Jordi or Zinedine Zidane's 3 children, all of whom are facing two choices, better what their dad's did or be condemned as being a lesser person.
One such person who has risen above such a dilemma is Jack Elway, son of Denver Broncos legend John Elway and grandson of college head coach extraordinaire, John 'Jack' Elway Senior. Despite gaining many plaudits in his college football career and later playing for Arizona Sun Devils, Elway Junior decided that football wan't for him and that he wanted to embark on a different kind of career choice.
Grandfather
Jack Elway Senior was a great college football head coach who became known in the industry for his fast-thinking approach and as a savvy tactician. Jack Elway was not only head coach at places like San Jose State and Stanford University but also coached in the World League with Frankfurt and was later a successfully and highly thought of scout for the Denver Broncos.
Father
Many children would simply wilt under the pressure of having a father like John Elway, as a player he won back to back Super Bowl rings with the Denver Broncos as well as 9 Pro Bowls and a string of individual honors that included Super Bowl MVP and NFL MVP. Following the dedication of his entire career to the Denver Broncos, Elway would go on to become one of the finest General Managers that the Broncos have ever had and in 2015 he would see his side life the Vince Lombardi trophy once again. Despite the pressure that having a father like John could've had, Jack Elway Junior claims that he never felt any of this pressure growing up although once he had started playing football there was some pressure on his shoulders.
Jack Elway Junior
After taking the decision to no longer play football the Sun Devil's coach Dennis Erickson stated "He's just tired of football and wants to do something else with his life", Elway Junior completed his studies with Arizona State. The pressure of growing up to be like his dad perhaps had grown slightly as he reached college with his dad John saying after the decision "Just talking to him, it's like the world has been lifted off his shoulders. So I'm happy for him". Since successfully completing his studies, Elway now resides in Denver, still close to his Dad, and has started an online clothing company called MintCondition which sells high end sportswear products, he may not have followed in his father's footsteps on the field but he clearly possesses his father's business acumen off it.