Bathroom Remodel Design Tips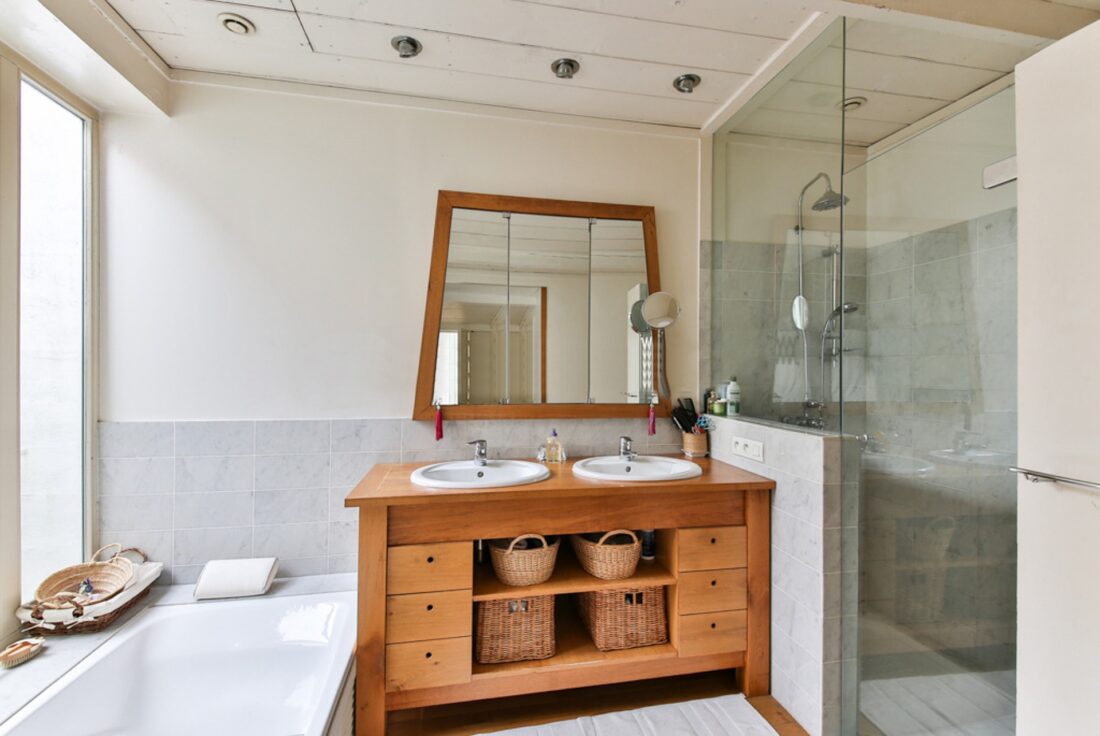 One of the most effective ways that people implement in order to retain their excitement and joy for the things they love is to continuously improve upon that particular item. When that item is a room in your home or the surrounding environment, the most effective way to keep things interesting is to periodically move things around and change the design of the desired area. For instance, implementing small bathroom design ideas can go a long way to change the general outlook of your bathroom and create a refreshing feeling of novelty.
After several trials and errors, there are several helpful tips you can follow today if you plan to give your bathroom a new look.
Visualize/Know What You Want
It is safe to say that remodeling your bathroom will be a lot easier if you have a mental image of what you want it to look like. There are several types of bathroom types and layouts, and while you may not want to change the type of bathroom you have, you can still explore your options. For instance, with enough tweaks, your half-bath bathroom can be transformed into a standard bathroom.
For your bathroom layout, you may set up a meeting with an interior designer and figure out interesting ways to change the outlook of your bathroom. Professional designers can take your ideas and create a 3-dimensional image of what your proposed idea would look like. That way, you can make further adjustments or proceed with your idea.
However, the designs that you can implement will depend on the shape and size of the space you're working with. Additionally, these factors also decide the kind of accessories you can add to your bathroom. For instance, if you equally enjoy long soaks and quick showers, and have enough space for it, you can remodel your bathroom into a standard or traditional one with a bathtub and a shower.
Make Your Budget
As important as it is to visualize what you want when redesigning your bathroom, it is probably even more critical to make a budget that you can work with. After all, wouldn't you rather avoid the heartache of visualizing your perfect bathroom only to realize that you can't afford it? Remodeling your bathroom can be quite expensive, therefore, you may need the professional inputs of licensed bathroom contractors to determine the cost of redesigning your bathroom the way you want it.
Furthermore, several factors may influence your budget such as the parts you want to change, and how much you can afford to spend. However, an important factor that shouldn't be overlooked is whether or not you intend to sell your house after remodeling your bathroom. If you do, you may want to refrain from implementing any major or personalized bathroom preferences.
Pick The Right Materials
Picking the right materials for your bathroom can make all the difference when it comes to the aesthetics of the design and the longevity of your bathroom utilities. The materials that you purchase have to correlate with the changes you have in mind. Furthermore, it is critical to make use of materials that can withstand moisture, in fact, the entire bathroom should be waterproof.