How to Decide How to Remodel Your Kitchen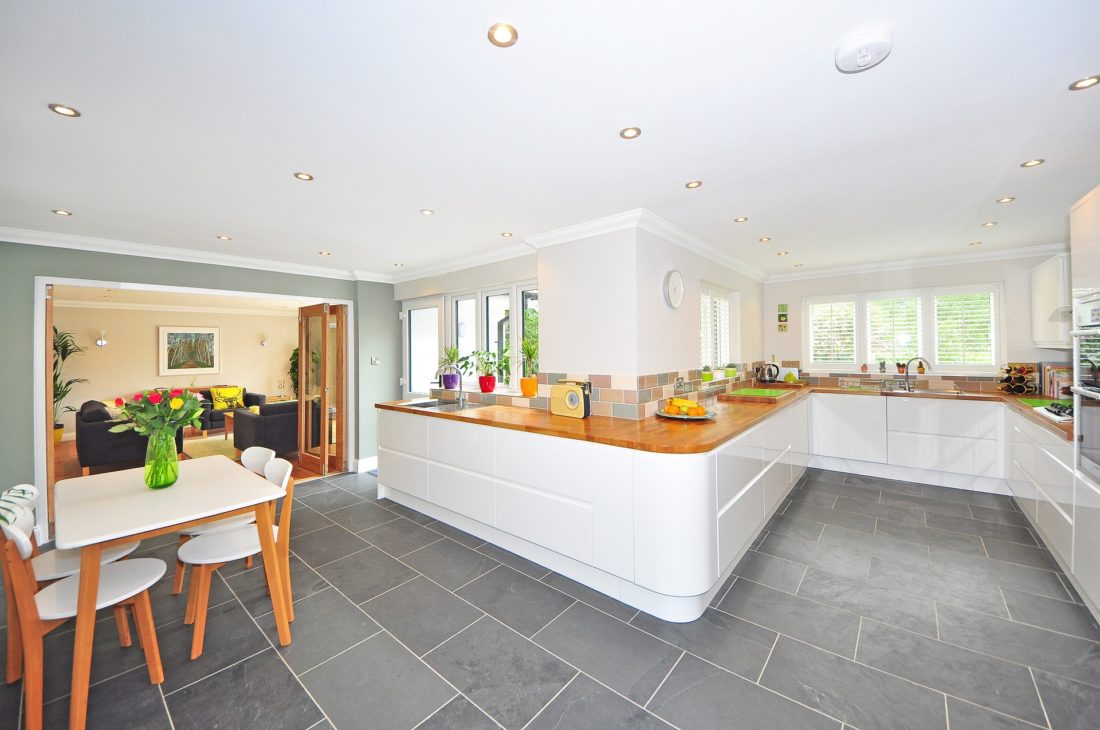 Virtually every homeowner wants to remodel their kitchen at some point. Few get around to doing it, but those who decide it's time are often faced with the difficult task of figuring out how they want the remodel to look. Other than budget constraints and the limitations imposed by a given space, the sky's the limit in terms of design choices.
This abundance of options sounds like a dream come true – until the tough decisions need to be made. If you're married or otherwise sharing the executive control over the kitchen remodel with someone else, it's safe to say there will be at least one or two disagreements in store. More times than not, these disputes arise from different opinions about what the new kitchen should look like.
While we cannot provide couples counseling for those unable to reconcile their design differences, we can offer some tips for those who feel overwhelmed by the choices available for remodeling their kitchen:
Get inspired
It's time to look at other kitchens to get some ideas for what you want. For instance, if you live in Pacific Beach, attend open houses in San Diego and take notes about the exceptionally designed kitchens you encounter. Browse online listings to examine photos of kitchens in homes virtually anywhere in the world. Make a list of the elements you love and start the process of squaring them with your budget and available space.
Take a quiz
Many people who want to remodel their kitchen have trouble picking from their shortlist of favorites. If this is you, take a quiz to determine your kitchen style and go from there. While a quiz serves as a strong framework, it won't completely remove you from the decision making process.
Hire a professional designer
If you continue to struggle with how you want to remodel your kitchen even after amassing a list of preferences and taking a test to get started, it might be time to bring in the services of an interior designer. This person will be able to bring a new perspective, one which is grounded in experience and an instinct for blending form with function.
Focus on function
When discussing possible design options with a spouse and/or interior designer, it's important to err on the side of function rather than insist on achieving difficult form objectives. Think about scenarios that will likely play out in the new kitchen: hosting holiday dinners, prepping meals for the week, et cetera. How will you be moving around in those circumstances? Keep your choices grounded to these functional principles to ensure the result is something which works.
Forget about it (for a week)
Lastly, after spending a week or so gathering ideas, testing yourself, getting help, and formulating a plan, it's time to spend seven days away from the kitchen remodel project. After the week is up, come back to the drawing board with a refreshed outlook. Wrinkles in the plan will be more visible, and solutions to nagging hiccups may come to mind.
So there you have it – how to decide how to remodel your kitchen. Note we aren't giving you any tips on specific design choices – these are unique to the homeowner as well as the home itself. Besides, the last thing we want to do is give you more things to consider when trying to make your remodel decisions.