6 Interior Designers You Should Know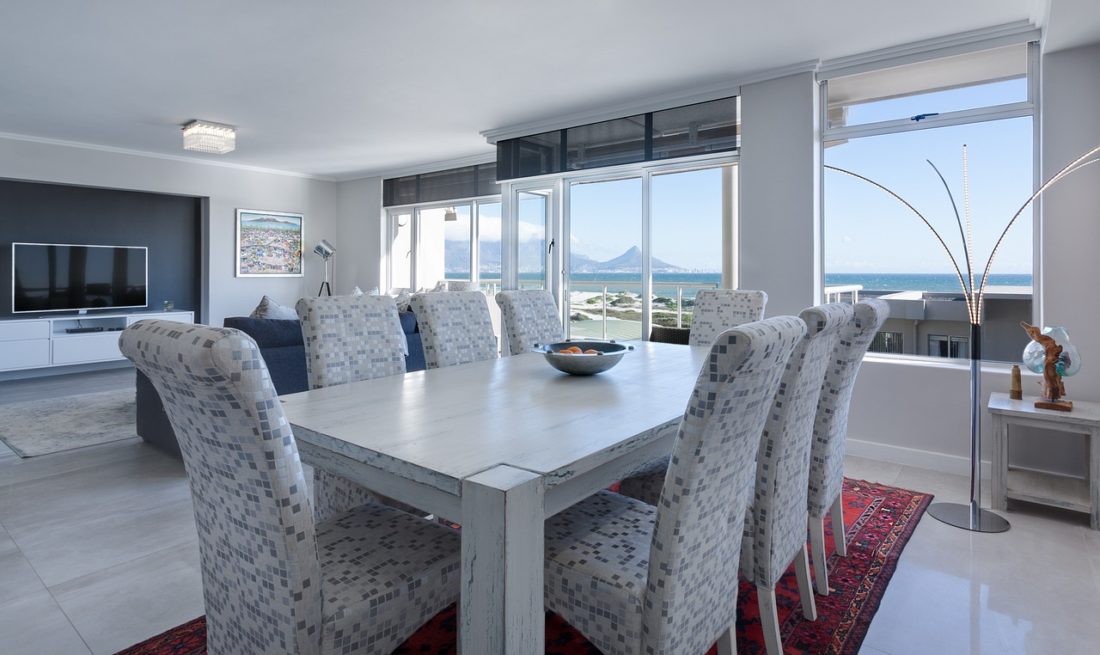 Interior design captivates the world. Design can inspire you or make you cringe. If you crave good style and want to incorporate that beauty into your own space, knowing the great names in interior design is the best place to start.
If you have a passion for interior design, you probably have your favorite designers. Here are a few more names you should know.
1. Hans Wegner
Hans Wegner was a Danish furniture designer world-renowned for his designs. Each piece he created was thoughtful, creative, and of the highest quality. His most famous works were his chairs.
"Rattling off the names of Danish designer Hans Wegner's 500-plus chairs—The Peacock. The Wishbone. The Sawbuck—you're liable to feel like you've dropped into a Lewis Carroll novel," quips an article from the luxury design firm Decaso. "While Wegner's chairs don't necessarily possess the same zaniness as Carroll's characters (they're nothing if not refined) they are definite characters, with each featuring unique forms and robust and colorful backstories."
2. Elsie de Wolfe
De Wolfe, who was born in New York City in 1865, is considered "America's first decorator." Not only that, but she was the person who changed the Victorian era of décor to eclectic, the next historical design style. She was a stage actress originally known for her impeccable wardrobe and style of the highest fashion.
Her first design work was the updating of her house on Irving Place. She bucked the tradition of overly decorated Victorian style and opened things up in a simpler, more spacious design.
People took notice of her creative efforts here, and she got her first commission to redecorate an exclusive female social club called the Colony Club. Her career took off from there, and she was one of the most popular decorators in the country. Some of her clients included the Hewitts, the Fricks, and Condé Nast.
3. Miles Redd
Miles Redd is an interior designer with an active career in New York City. According to Elle Décor, he's an A-list designer with an eye for incredible architecture and flawless interior style that's both quaint and sophisticated.
He currently has 10 years of experience in the realm of decorating, most of which was spent as the creative director of Oscar de la Renta's Homes. You'll find his works published in every design magazine to date, including Elle Décor, House Beautiful, Architectural Digest, Vogue, W, and Veranda.
4. Celerie Kemble
Kemble likes to put her own spin on each of her design projects. There's something old-world, yet completely modern about her work that makes it easy to pick out of a crowd.
"For me, it's deciphering what I think is missing in the marketplace or what feels new and unexpected," she shared in an interview with One Kings Lane. "With my clients' homes it's always how can I make this theirs in a new voice and how do I make it very particular and very personal."
Her designs are perhaps most famous for using a mixture of both old décor and modern elements. She says this is what keeps her out of the same rut as other designers.
"Having the right balance of things that are old and show their age with things that feel new and push an envelope," she says. "It's about not being all modern or all traditional or all new; it's that ratio of old to new. A space with everything custom-made in the room would look like a model apartment; if I did everything antiques, it would feel imposing. You have to thread things together."
5. Jason Mizrahi
Mizrahi is a Los Angeles designer who uses his New York degree in architecture to create innovative and creative furniture designs. One might argue that his pieces are more sculptures than they are furnishings, but they're functional pieces just the same.
His understanding of architecture allows him to create shapes that other designers might not visualize. Each piece comes out in unusual shapes, but it still maintains the fluidity one expects in a well-designed piece of furniture. It's arguable whether his furniture is comfortable, but it's certainly beautiful.
6. Sister Parish
Sister Parish was the nickname of Dorothy May Parish, an early 1900's designer who made the most of the Great Depression. When both her and her husband's families lost their fortunes with the stock market crash of 1929, she opened her own interior design shop, selling beautiful furniture in the most modern style.
In fact, Sister Parish's shop of chintz, hooked rugs, ticking stripes, and overstuffed armchairs is said to have popularized this style throughout the 1960s. She not only sold furniture, but also offered her design services. She often refused to sell furniture to a client if she didn't think it would go with the space.
She also had a very successful working relationship with American designer Albert Hadley. This 30-year partnership is considered one of the most meaningful design partnerships in the world of interior decorating, and one you should know if you love good design.