Make Your Bathroom Impressive with Commercial Sinks by Aquatica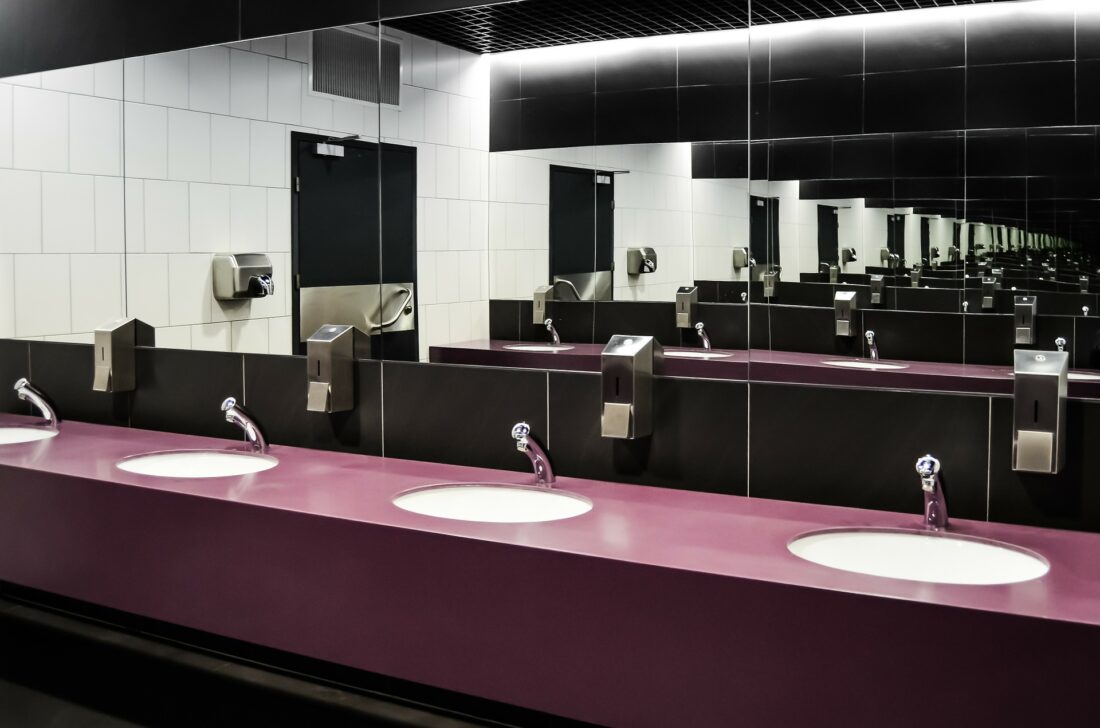 The level of services of restaurants and other commercial places is judged not only by the speed and quality of service. The cleanliness and luxury of a restaurant bathroom sink also influence the customers' opinion. If upon entering the bathroom they are struck by the sterility and stylish design of the equipment, the assessment of your service instantly rises.
Choose the best Aquatica commercial washbasin systems to impress your clients with their quality and stylish outlook:
Hygienic Qualities and Stylish Design of Aquatica Products
The requirements for commercial bath equipment have their own specifics. The high permeability of these rooms during the day places special demands on the durability and convenience of cleaning sinks and lavatories. Aquatica pays extra attention to the hygienic qualities of the offered goods and their stylish design:
antimicrobial additives for manufacturing bath equipment

compatibility with smart low-flow faucets to economize your expenses

convenient design that allows cleaning the surface with minimal time spending

durability of materials 

stylish minimalistic design

easiness of installation and maintenance
Conquer the Hearts of Your Customers with an Exclusive Collection of Sinks by Aquatica
If you're catering to VIP clients, go beyond the standard bathroom fixtures. Choose the most original models out of luxury bathroom sinks. Made in a modern fashionable design, they amaze with unusual shapes and quality materials. Your VIP clients will appreciate your delicate taste and care. According to the design of your bathroom and the size of the budget, you can choose a sink of any
Give your bathrooms an appealing look with the Aquatica products. Manufactured from the best hygienic materials, they will serve you for years. The surface of sinks and lavatories is pore-free and preserves its shining appealing outlook even after numerous cleanings. Neither the years nor the number of your customers who visit the bathroom every day will in any way affect the perfect appearance of the Aquatica products.