How to create and promote your own blog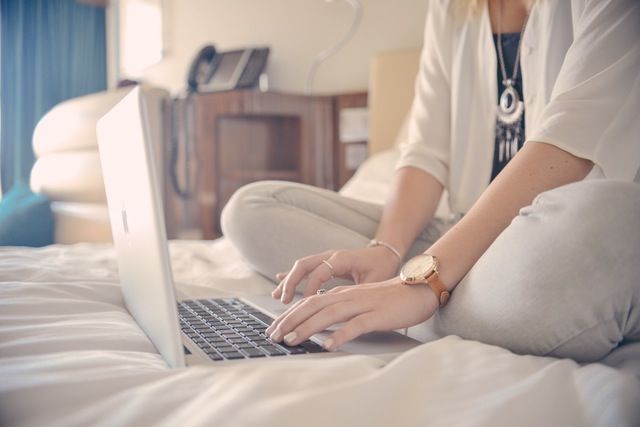 Have you ever dreamed of becoming a writer and sharing your opinions and insights with the world? If so, then maybe blogging is the thing for you.
The beauty of blogging is that enthusiastic amateurs can easily create their own blog from nothing, and, with careful curation and ongoing promotion, can quickly build a brand that is recognized and respected within its own field.
What do you need to begin blogging?
If you have a tablet or computer with an Internet browser installed then you are all ready to get started. A quick Internet search will reveal a selection of blogging platforms where you can host your new project for free – although as your blog grows in popularity you may wish to invest in an upgrade that will allow you features such as a custom URL (web address) and ad-free pages.
Take some time to familiarize yourself with the platform, try a few practice posts and get a feel for the content management system before you begin to publicize your blog to a wider audience – practice posts can be deleted once you are ready to add the content that you wish to share with the wider world.
Creating content for your blog
Once you are confident that you understand the blogging platform you have chosen, you are ready to begin creating posts for your blog.
For a new blog it can be a good idea to create your own editorial diary, planning out in advance topics that you might want your blog posts to cover over the coming weeks and months as this allows you to ensure that the ideas do not dry up once you begin to build your audience.
Think about what style of posts you will want to publish – many successful bloggers use a mix of post styles, alternating copy heavy written pieces with photo features and even embedded videos.
When creating your blog content, always be mindful of intellectual property, as it is easy for new bloggers to fall foul of copyright laws without even being aware. Ways to avoid falling into this trap include:
Keeping quotes and references from other sources in written posts under 50 words and always attributing quoted copy (use links where possible so that the originator of the content can benefit from the traffic generated by your reference – this is good practice for bloggers as it helps the online community to recognize them as a willing participant in the give and take system that helps online correspondents to grow and thrive).
Ensuring that you have permission to publish any images that you use. You may wish to take your own photographs for some posts, however, many bloggers find that it is quicker and easier to source images for blogs from one of the many reputable sites out there offering free licensed images and public domain images for this purpose.
Seeking permission from the owners before using any music on video or audio content on your blog. If you are looking for music to use it can be a good idea to approach new artists as they are often willing to allow usage in return for a credit and link to their own website or social media profiles.
Promoting your blog online
Once you have begun to populate your blog with posts about your chosen subject it is time to find a way to promote what you have published to the online audience.
If you are already active in social media, with a good circle of friends and contacts that are interested in the subject that your blog will be covering, then starting to promote your blog using your personal profiles is a good place to start.
You will also want to create social media profiles for the blog itself – for example a public Facebook Page, Twitter account and Instagram profile.
Adding a Google+ page for your blog and making sure that you share all of your posts here can help to improve their performance in search, while certain subjects really benefit from having an associated Pinterest page as well (for example, crafts, design and fashion).
Engaging your audience
With an interesting mix of posts on your blog and a good social media presence, you are all set to take your place as a valuable member of the online community – be aware that the most successful bloggers are those who take the time to really engage with an online audience, so make time every day to interact online, respond to social media enquiries, moderate comments and, of course, add more quality content.