Easy DIY jobs that make a big difference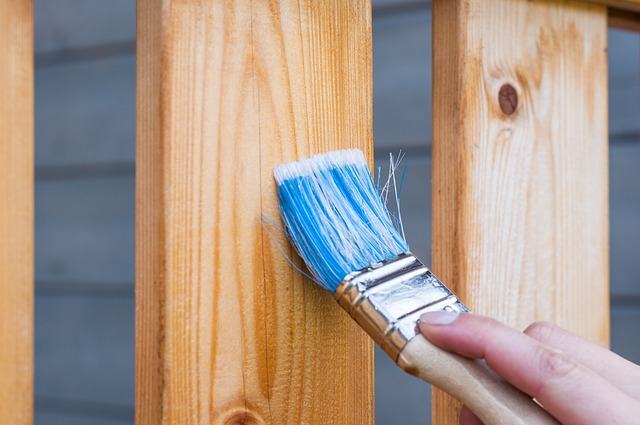 Believe it or not, there are plenty of easy DIY jobs that can make a real difference to the way that your interior décor looks – and these are jobs that might grow your enthusiasm for doing more around the house thanks to the feeling of satisfaction that you get for a job well done.
Where to start?
Plan your weekend DIY
Take a little time to think about and discuss what simple things will make a difference with your weekend DIY. Give yourself a clear plan, and estimate the time that it will take (don't worry if things take a bit longer to start with – once you get into the swing of things, you'll speed up). Decide what materials you need, whether it's paint or varnish or particular tools, and have everything that you need ready to go.
Give your chairs a paint job
If you've got wooden chairs in your dining room or kitchen, you've got an affordable way to update the rooms by painting them. Avoid antique chairs, but you can make a real difference to 1950s-style chairs by giving them a contemporary twist using shades of turquoise, lavender, and cream. Make sure that you stand them on an old cloth or some newspaper to avoid getting paint stains on the floor and you'll end up with a cheap and cheerful set of chairs for your spaces.
Hang some photos
Are your drawers full of personal photos? Are there photo albums languishing in up the loft? Is your hard drive accumulating more and more pictures that no one ever looks at? Then put together a gallery of photos of family and friends gathered onto one feature wall. You can make it look good but still be informal by mixing up the sizes, and if you don't want to mount them, you can print them out with a white border. If you do want to mount them, then you can get inexpensive frames that you can slip your photos into to add an extra touch of class to the display.
Install window shutters
This is a slightly bigger job, but shutters will make an amazing difference to your home environment. Window shutters made from basswood, poplar, or elm can be ordered to fit all shapes and sizes of windows. Not only do you get a choice of woods and a variety of colors but you also get a choice of styles. These include full-length shutters, café-style shutters that cover the bottom half of your windows, or tiered shutters that enable the top ones to be opened whilst the bottom ones stay closed. If you choose to install window shutters with adjustable louvers, you can easily control how much light comes into the room, and they offer an added layer of insulation when it's particularly cold.
See to your grouting
It's often thought that grouting should be left to a specialist tiler, but this isn't necessarily so. Renewing grouting around tiles is much easier than you might think, and if it's all looking a little tired because the grouting has become discolored over the years, it's time to make a difference. You need a razor blade or scraping tool to scrape out the worn-down grout before wiping down the surfaces of the tiles so that they are clean. Apply the new grout directly onto the opening that you have channeled out, removing any excess with your finger, and then wipe away any remaining grout with a clean cloth. You kitchen and/or bathroom will immediately look and feel cleaner, tidier, and fresher.
From squeak to silence
You can silence a squeaky door very simply. One method is to tap out the hinge pins, one at a time using a hammer and nail, clean the pin using a damp paper towel, and then rub it with soap, candle wax, or a spray or oil that's specially designed for the purpose. Slide the pin back in and the job is done. Another way is to rub oil (you can use cooking oil) onto the middle of the hinge and then move the door backwards and forwards so that the oil is absorbed into the hinge mechanism.
Enjoy your newfound skills
Enjoying DIY is as much a state of mind as anything. You can build up new skills, starting with the simple and then moving on to more complicated projects as your experience grows. It's hard to beat the sense of satisfaction when you accomplish a successful piece of DIY.