MBA Career Opportunities in Healthcare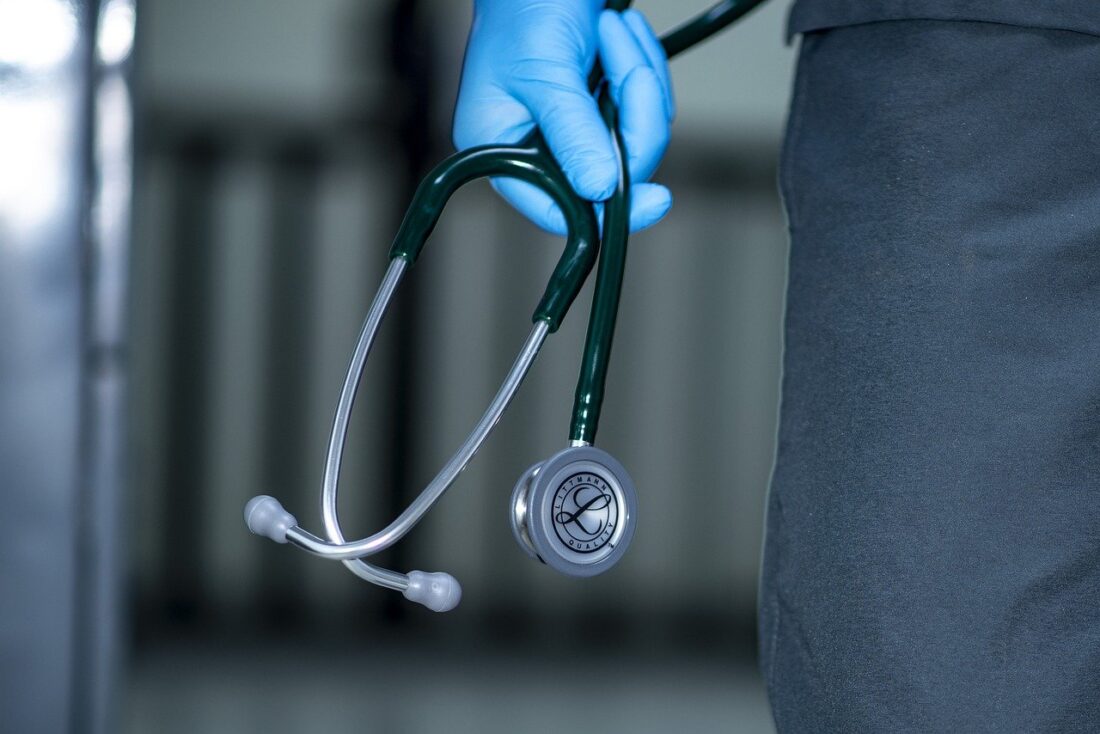 MBAs are highly specialized degrees that can be used in a variety of different industries and job roles. One of the biggest and most dynamic areas that MBA graduates often enter into is the healthcare industry. Many roles in this field require financial skills, management skills, leadership skills, organizational skills, as well as the ability to analyze data and reports. 
Moreover, MBA graduates often learn about strategic decision making and how to grow a business, which means that these individuals are creative, financially literate, and analytical. Healthcare demands these kinds of skills to help improve processes in hospital and medical facilities, as well as to acquire more patients and efficiently steer policy in ways that positively affect healthcare. 
If you are interested in entering the healthcare industry after you complete your MBA, below are some of the best jobs within the sector.
Hospital Administrator
Hospital administrators often work in hospitals, nursing homes, or outpatient centers and are responsible for public relations, hiring doctors, implementing new medical procedures, creating budgets, and generating policies for quality assurance. This role suits MBA graduates who want a more altruistic career path, but they may need to first start as a hospital coordinator before working their way up. The median salary for a hospital administrator is $160,000 per year.
Policy Analyst 
Policy analysts work with government agencies, private healthcare companies, and insurance agencies in order to test policies that guide healthcare decisions. This involves developing new programs and policies to align with new technologies and treatments and changing healthcare practices. Policy analysts will also compile data to recommend new models and health policies that illustrate the consequences of changing healthcare programs in large organizations. The median salary for these roles is between $40,000 and $80,000 per year.
Healthcare Consultant
Some of the most common MBA jobs are found in consulting, especially as it can be a specialism that many explore during their degree. Healthcare consultants are responsible for doing organizational studies and evaluations. They will also conduct research on behalf of the facility or organization, write reports, and share solutions or strategic advice. 
Essentially, a healthcare consultant will help clients by implementing solutions to their challenges and problems in the most efficient way possible. The average salary for a healthcare consultant can start around $95,000 per year. 
Strategic Project Manager
Strategic project managers are similar to healthcare consultants, but they often work for only one organization. Their primary role is to plan, deliver, and implement new policies or services in a healthcare setting, which involves risk assessment, budgets, and policy planning. MBA graduates who want to enter this field will need strong analytical skills, excellent communication skills, leadership skills, and strong attention to detail. The take-home salary for a strategic project manager is around $80,000 per year.
Pharmaceutical Project Manager
MBA graduates with marketing experience can utilize these skills for pharmaceutical project manager roles. These managers are typically responsible for overseeing the development of new drugs, launching advertising campaigns, analyzing investments, and reviewing market data. Most graduates who enter this field have strong science backgrounds, sound IT skills, and are able to work with multiple stakeholders such as physicians, technicians, chemists, engineers, and marketing professionals. If you become a pharmaceutical project manager, you can expect to take home about $80,000 per year. 
Practice Manager
Practice managers are responsible for the operations of smaller medical offices. This involves hiring and supervising non-clinical staff, managing work schedules, billing, and ensuring accurate records are being kept. To take on a role like this, you'll need excellent financial skills, leadership and motivational skills, and organizational skills. The average salary for a practice manager is around $66,000 per year. 
If you're interested in doing an MBA and want to specialize your skills to pursue this kind of role, click here to read about degree options. 
Clinical Manager
Clinical managers are responsible for specific departments in healthcare facilities such as surgery, physical therapy, or nursing. Their main responsibilities are staff recruitment and training, as well as carrying out procedures and policies for the clinical department. They are also responsible for budgets and evaluating work standards. The average salaries for clinical managers are around $85,000 per year. 
Medical Entrepreneur
Medical technologies is a lucrative industry, with new advancements being made at an increasing rate. Becoming an entrepreneur in this field can mean leading or starting a medical technology company or university-based program that manufactures or delivers new equipment or even invents new treatments. With AI, pharmaceuticals, and biotech at the forefront of the biggest medical trends, becoming an entrepreneur in this area can be a good move. Salaries will range massively for this industry as they are dependent on the scale of your operation and the number of sales.
Hospital Chief Financial Officer (CFO)
Similar to CFOs in a business, these people are responsible for managing financial risks and ensuring the hospital runs in the most cost-efficient manner. Hospital CFOs will be involved with financial planning, budget setting, record keeping, and will be the primary financial spokesperson for the hospital. Due to the level of responsibility involved, hospital CFOs can make up to $250,000 per year. 
Health Information Manager
MBA graduates with strong aptitudes in computer coordination and data management can become good candidates for health information managers. These individuals are responsible for ensuring that data is managed and delivered to the right areas of the medical organization. 
For example, making sure that medical records are up to date and transferred adequately between departments is vitally important and will fall under the responsibility of this role. These managers will also have to stay up to date with new laws about health information systems as well as ensuring databases are complete and accurate. Health information managers make around $84,000 per year.
Final Thoughts
The job opportunities for MBA graduates in the healthcare industry are incredibly varied. Above are just a few of the most popular roles within this sector, but it's worth exploring your interests and experience to see which ones are the best fit for you.