Rose Burillo – Best Tacos For The Time of Day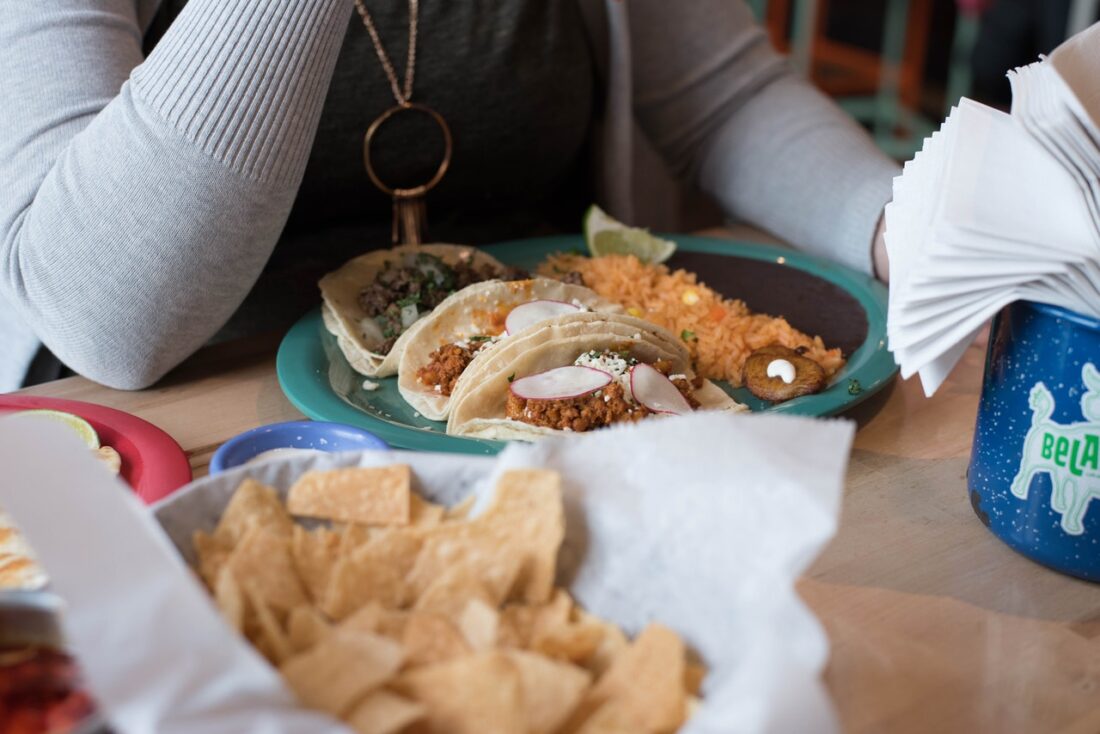 Down here in Mexico tacos are incredibly popular and they are consumed by the ton throughout the country each and every day. What I have really loved about discovering tacos here is the enormous range of options which are available, and how there is a different type of taco depending on the mood you are in and what you fancy. Whilst there are no standard times to eat certain tacos, it is generally accepted that some are better for different meal times. So far, having completed a great deal of investigation, these are the tacos which I generally lean towards based on what time of day it is. 
Breakfast
For breakfast I have two main go-to tacos that I like to enjoy. The first option if I can get it, although they are usually only available on weekends, is barbacoa. Traditionally barbacoa was cooked in an earth oven and it is slow cooked mutton which has been going for around 6 or 7 hours, the result is a delightfully soft and tasty taco, perfect to start the day. My second option is a chorizo taco, or longaniza which is a similar style sausage. 
Lunchtime
By lunchtime both the palate and the body are ready for just about anything that you can throw at it but I am always cautious of the dangers of an overindulgent lunch. If I eat anything too heavy here then I struggle to get back to work in the afternoon, this is why I like to grab some tacos al pastor for lunch. These are made using marinated pork which is stacked up on a spit and then shaved off like you would do a kebab. These are light, they are very low cost and they are the perfect way to enjoy a quick lunch before getting back to the grind. Another option which you could consider for your lunch would be a mixiote, which is heavily marinated chicken that has been cooked inside a nonporous bag, very light and super tasty. 
Dinner
Once the day is done this is the perfect time to go back for more tacos and enjoy something a little bit heavier than you may have allowed yourself to during the day. One of my favorites here was shown to me by my great friend Rose Burillo and it is the humble fish taco. These tacos are usually made with Marlin and they are so packed with flavor and really lends itself to be eaten in this way. Failing this I will look for some suadero which is beef cuts that have been fried off and then left to soak up the juices around the frying plate, these are so incredibly delicious and the truth is that I could probably eat them for breakfast, lunch and dinner. 
What are some of your favorite tacos that you have found in Mexico, and when do you love to eat them most? Let us know in the comments.