The 3 Best Entertainment Parks in Orlando
For many of us, adults visiting Disney World is still a dream of ours. Those of us with children might say we are just going for them, but deep down inside you know you are just as excited as your kids!
What is great about Orlando is there is so much more to offer than just Disney. While the focus of the holiday might be visiting Disney there are some other fantastic parks for all the family to enjoy. Whether you are visiting for a couple of weeks or just a weekend you will be spoilt for choice. Here are our top 3 parks to visit in Orlando whether your visiting!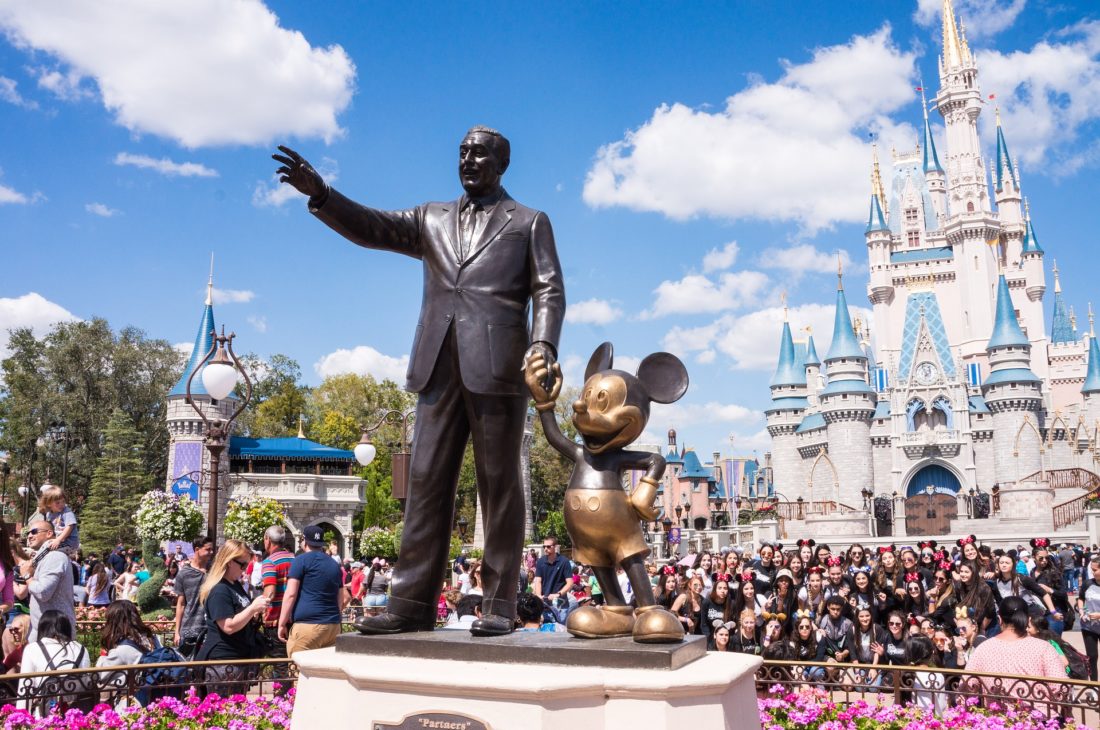 1. Disney's Magic Kingdom
Some of us have never actually been and finally get the chance to go, others can't wait to return and relive their childhood fantasies through their children. There is nothing more beautiful than seeing your children's dreams come true right before your eyes. This exactly what you will experience at Disney's Magic Kingdom. The legendary park that opened in 1971 remains the most beloved amusement park worldwide attracting more than 20 million visitors each year.
The park features 6 different magical lands for you to explore. Start off in the Main Street USA, home to Cinderella's Castle and the Walt Disney World Railway before heading to Adventureland to experience the magic carpets of Aladdin and the Pirates of The Caribbean. Frontierland is home to some adrenaline-fueled rides with Big Thunder Mountain & Splash Mountain but it is Tomorrowland that is home the perhaps the world most famous rollercoaster in Space Mountain. Fantasyland is great for young children with the likes of its a small world, Dumbo the flying elephant and Peter Pans flights while Liberty squares cater to adults with the Hall of The Presidents and The Relaxing Riverboat.
SeaWorld Orlando
SeaWorld is famous for its incredible shows featuring the likes of the Killer Whale and the SeaWorld Dolphins. The shows are very memorable and popular amongst both adults and children alike. What makes them so interesting is that members of the crowd are chosen to interact in the show. Children can get involved and experience things up close feeding baby dolphins, sea lions, and even elegant stingrays.
Another great thing about SeaWorld is that while it is very entertaining SeaWorld also offers educational activities to children who want to learn about their favorite animals. Those who visit SeaWorld can explore numerous sections to the park. One of the most popular is the Penguin Habitat which is designed to look and feel like Antarctica. To get there, guests can take the ride named Antarctica: Empire of the Penguin which takes you on a little adventure through and icy-world for 10 minutes. Upon arrival, guests will meet the Penguins!
Universal Studios
Universal Studios features thrilling rides and roller coasters, Action Packed shows and some immersive movie experiences that take over your senses and make you feel as if you a part of the scene. Perhaps the biggest attractions now lay in the two Wizarding Worlds of Harry Potter! The Village of Hogsmeade brings the Harry Potter films to life featuring the incredible Hogwarts Castle, The Three Broomsticks and the exciting Forbidden Journey ride. The second land Diagon Alley takes you back to the City of London where you can head to the Leaky Cauldron for Supper and purchase your own magic wand at Ollivanders.
While Harry Potter tends to steal the show for its fanatical fans there this is just the start. Fans of Despicable Me, Jurassic Park, Shrek, and The Simpsons will be equally impressed with the themed rides, shows and attractions. Even us adults can go back and enjoy the likes of E.T and Men in Black with some adrenaline-boosting roller coasters.