5 Smart Storage Items for Organizing Your Kitchen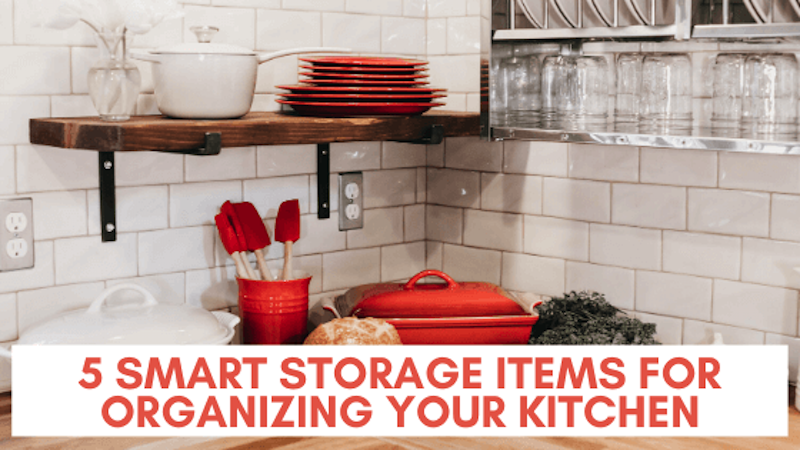 The kitchen is one of the most used rooms in any home. For most of us, just having a clean kitchen is enough to make us happy.
But for those of us who like to cook, an organized kitchen is absolutely essential.
Whether you're an aspiring chef or a Marie Kondo fan looking to organize every nook and cranny of your home, keep reading.
Here are five smart storage items that will help you organize your kitchen today!
1. Kitchen Island
A kitchen island is great for storage and organization — but it can also be used as a prep table or dining surface. This makes it one of the most versatile items you can have in any kitchen.
Now, just because it's called an "island" doesn't mean that you have to position it in the center of the room with space on all four sides.
If you have a small room, look for a narrow island that you can place up against the wall. When it comes to kitchen islands, bigger isn't necessarily better.
Look for an island with cabinet doors or drawers.
If it has big drawers, you can use those to hold pots and pans. If it has narrow shelves, you can use it to hold stacks of dishes or spices. If it has slim drawers, use those to hold utensils, towels, linens, and other small items.
As long as you keep the top of your island clutter-free, you can use your island as a prep table.
Or, put a few stools around it for an instant dining table. We love this island from Joss and Main — especially for small kitchens that need multi-functional storage options.
2. Freestanding Shelves
Shelves aren't just for books. Add a freestanding unit in your kitchen, and you can create endless storage options for dishes, pots, pans, canisters, and cookbooks.
Freestanding shelves are ideal for renters who don't have the option to add new cabinets or mount shelving systems on the walls. They're also perfect for homeowners who don't want to remodel their entire room to make space for more storage.
Tiered shelving systems come in all shapes, sizes, and finishes, so it's easy to find one that coordinates with your existing décor.
If you want to create the look and feel of a professional restaurant kitchen, check out this shelving unit from IKEA. It's an inexpensive option that offers lots of storage for all sorts of household essentials.
Don't have the space to add an entire shelving unit? A few floating shelves will serve the same purpose and can be used to hold all types of dishes, bakeware, and decorative items.
3. Slide-Out Shelves and Drawers
The reason that drawers slide out is so that you can access the items all the way in the back. Unfortunately, cabinets are not built to do that. But there's an easy way to make them just as functional: slide-out shelves.
Pull-out shelves can be attached to the inside of any cabinet so that you can pull the tray toward you and access all the items inside. They won't create more storage space, but they will make your existing storage space more functional.
Sliding shelf systems are designed to help you maximize every bit of space, including that empty space on the side of your refrigerator.
Unless you have a built-in fridge, you probably have a few inches of space beside it. You can utilize that space by installing a slender rolling rack in between your fridge and the wall.
A slim rolling rack is perfect for holding cans, bottles, spice jars, and baking supplies. They roll out on wheels, making it easy to organize all sorts of small items that would otherwise clutter your pantry.
4. Utensil Organizers
Tired of opening every drawer and having to sort through ten things to find the one thing you're looking for? There's an easy solution for that: utensil organizers.
Utensil organizers aren't just for utensils — you can use them to hold anything and everything that you can store in a drawer!
Add a utensil tray to your junk drawer to turn it into an organized utility drawer. Use the larger compartments to hold screwdrivers and flashlights. Use the smaller compartments to organize spare keys, batteries, rolls of tape, and other household essentials.
Whatever you keep in your junk drawer can be stored in a utensil tray instead.
This expandable utensil tray offers tons of storage options for kitchen essentials. It's also quite handy for holding supplies and stationery in your home office.
5. Carousel Rack / Lazy Susan
"Smart storage" items are designed to make your life easier and help you be more productive. Of all the kitchen tools and accessories we can think of, the lazy Susan is one of the best examples of this.
Ideal for use in corner cabinets, lazy Susans make it easy to access items in hard-to-reach spaces. They're perfect for holding spices, baking essentials, and small items. And, they come in a variety of shapes, sizes, and styles to fit all types of cabinets.
You can also use one on a pantry shelf or countertop to provide better access to frequently used items. This two-tiered bamboo lazy Susan is a simple and stylish option that you can place just about anywhere in any kitchen!
Ready to add some smart storage solutions to your kitchen? Here's how to do it:
Add a kitchen island with cabinet doors, shelves, and drawers
Add a freestanding shelving unit
Add slide-out shelves and trays inside your cabinets
Use utensil trays to organize your junk drawer
Use a lazy Susan or turntable tray on your counter, in your pantry, or in a cabinet
With these storage solutions in place, your kitchen won't just be the most used room in the house — it will also be the most organized!
Author Bio: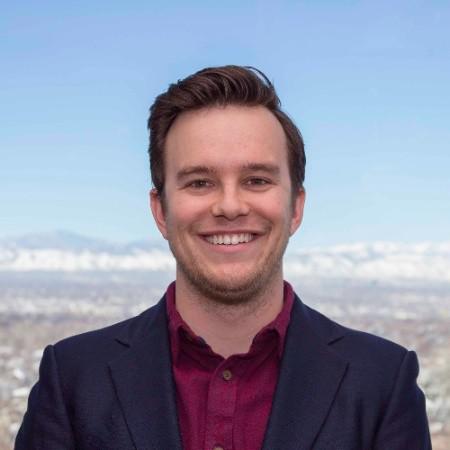 Ryan Sundling is a Group Marketing Manager at Cardinal Group Management. He has over 10 years of experience in the student housing industry and works with The Union at Auburn on a daily basis to help them with their marketing efforts.