Can I Stream It? You Can Stream It! The Best Places to Watch Anything on the Internet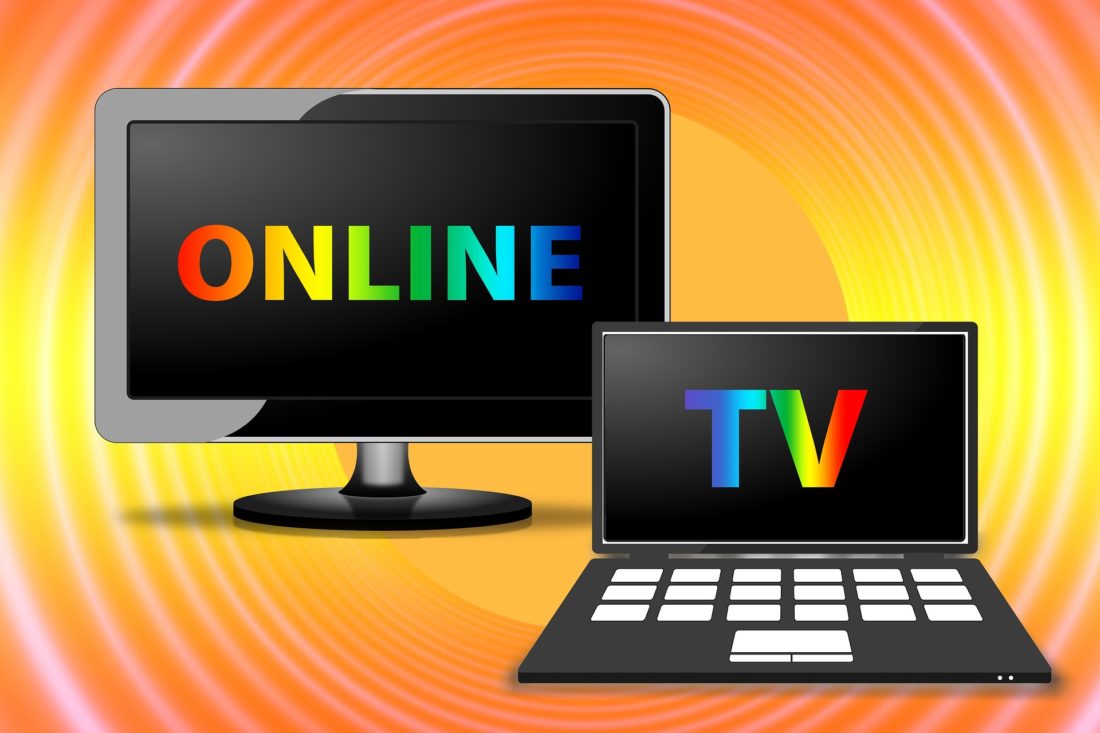 "Have you seen ____?"
It's a common question you've probably been bombarded with time and time again. Friends, family, co-workers, strangers on the street: everyone wants to know if you've caught that new Amazon prestige series or Netflix original movie.
The transition from normal cable television to a streaming system has shaken up the entertainment industry. It's also shaken up how you, the viewer, search for and find new things to watch at home.
For all the conveniences of home streaming, there's a number of new obstacles and challenges. With content spread out over multiple platforms, it can be hard to know whether or not the show or movie you're interested in watching is available. And if it is available, it's hard to know where.
If you find yourself constantly wondering "can I stream it?," read on: we'll walk you through everything you need to know about where to stream.
What Do You Need To Stream?
If you're new to the world of steaming, you might not know what it requires to get going. Streaming content doesn't require physical forms of media like DVDs or Blu-Rays. It involves an on-demand system of movies and shows on online databases, meaning that you're in control of what plays and when.
You can access streaming services on a number of devices.
On your laptop or desktop computer, you can visit the website of a number of services and access their shows directly from there. Most services also have phone apps which offer a mobile version of their online platform. These forms of access allow you to easily catch up on your favorite shows and movies while on the go.
Many people obviously want to watch such programming larger and in the comfort of their living room or home theater systems. Small and affordable devices such as the Roku, Amazon FireStick, or Apple TV plug into your home system and can be used for streaming.
These devices allow you to access a number of different streaming services through an easy to use menu.
And as an alternative to the above devices, you can also get a SmartTV where access to such services is built directly into the television set itself. The Smart IPTV and other smart televisions allow you to stream from HBO, Amazon, Netflix, Hulu without having to buy a third party device.
Popular Streaming Services
The convenience and popularity of home streaming have created a competitive marketplace. There are many streaming providers, with many more popping up each year. These streaming providers often offer a mix of original programming and existing movies and TV shows.
For example, Netflix both produces a number of original films and shows (such as Stranger Things) each year, but they also allow you to stream episodes of Friends or Cheers.
Netflix has retained their role as the most popular streaming service, but there are many out there. Hulu provides next-day access to most popular running television programs alongside a number of movies. Amazon Prime has a huge collection of films and movies on their platform, alongside new original works such as The Marvelous Mrs. Maisel.
There are also a number of smaller platforms that curate their content more towards a niche audience. Shudder, for example, is a streaming service focused solely on horror films. Services like FilmStruck and next year's Criterion Collection focus on art films and historically relevant works of art ranging from Citizen Kane to Y Tu Mama Tambien.
Membership to these streaming services usually is based on a small monthly or yearly fee. Some, like Amazon, come free bundled with another type of purchase.
How To Find Where Something Is Streaming
Because of the competitiveness of the marketplace, most film and television shows are spread out over a number of different services. It can, therefore, be somewhat difficult to determine if what you want to watch is streaming, and where to find it.
There a number of sites that have been created to help this problem. Can I Stream It? and ReelGood allow you to search a movie or show's name and provide an easy-to-read list of where it's available.
Both sites allow you to customize your search based off of streaming platforms that you have access to. Not every film or show is available online, so searching can help you find out if your desired program is available to you or not.
Using such sites is much easier and more efficient than manually going through each service and searching for your desired movie.
Other websites also provide a similar service, though the extent of services they cover may be slightly more limited. GoWatchIt initially covered just films, but have slowly made their way into television coverage.
JustWatch is another, and will even help you find the lowest rental price for a film if it isn't available as part of a streaming service.
Can I Stream It?
The streaming era continues to grow and expand. The next year will see new services from Disney and Warner Brothers, and the continued expansion and competition of existing platforms.
This freedom will give you more freedom to watch what you want than ever before. The only challenge will be knowing where to look. With the above sites and guide as your reference, you should be to answer the question of "Can I Stream It?" with little to no difficulty.
Need more tech help? Check out our blog for the best tips and tricks.