Essential Marijuana Industry News for 2021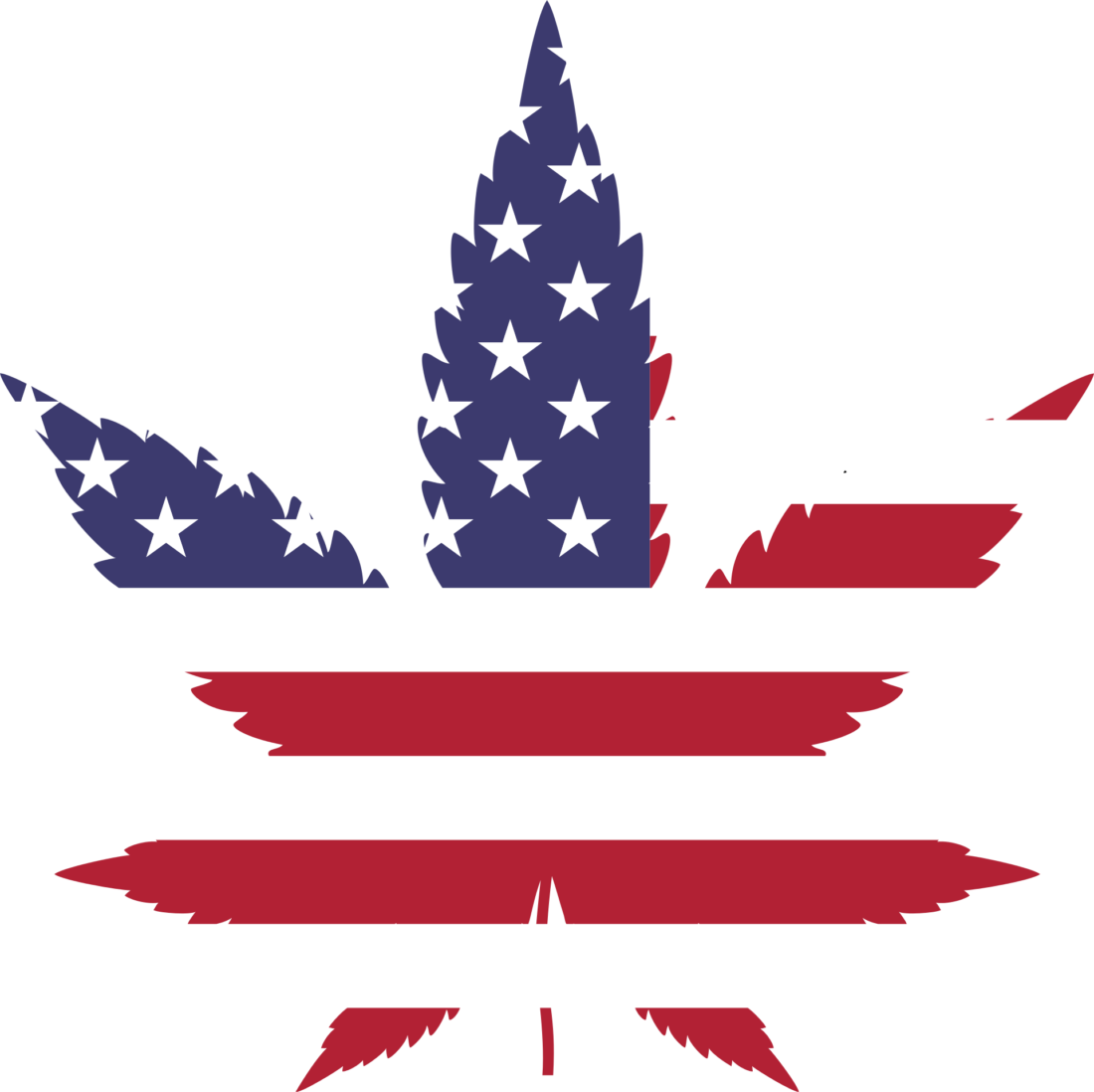 The year 2020 was a whirlwind disaster of a year. Between the onset of the COVID-19 pandemic, protesting police brutality, and more, many were glad to say good-bye to 2020 and hello to 2021.
However, many things happened in 2020 in terms of the marijuana industry that are paving the way for the marijuana industry to boom in 2021. For one thing, at the beginning of the pandemic, marijuana was considered an essential business.
More exciting marijuana industry news is expected this year. Read below to get the full scoop of what is expected now that 2021 is in full swing!
An Important Late 2020 Recap
There are some important events and things that happened in late 2020 that will and already are influencing events in 2021.
For starters, the UN removed marijuana from the list of dangerous drugs and substances. This was preceded by a recommendation by the World Health Organization. Because of this, marijuana is now seen to have more medical value to it by worldwide organizations.
In terms of domestic issues, the U.S. had many states legalize marijuana in different contexts. Vermont legalized marijuana sales in October 2020. On November 3rd, in addition to the presidential and congressional elections, several states voted to legalize marijuana:
Arizona (recreational use)
Montana (recreational use)
New Jersey (recreational use)
Mississippi (medical use)
South Dakota (both recreational and medical use)
These important changes in laws and recognition are paving the way for the marijuana industry in 2021. Marijuana industry news is buzzing already!
Looking Ahead to Legalization in New States
Looking ahead to new legalization in certain states, there are some important conjectures to make about possible news in 2021.
New Jersey
By legalizing recreational marijuana in late 2020, New Jersey has sealed itself as one important East Coast hub for the marijuana industry.
Citizens of surrounding states, like Pennsylvania and New York, could flock to New Jersey in order to purchase legal marijuana.
It is not only marijuana sales to think about: New Jersey legalizing recreational marijuana will pressure other states in the region to also legalize marijuana. This is an important step in more legalization across the northeast United States!
South Dakota
South Dakota is a surprising contender for legalizing marijuana, but it did indeed happen for both recreational and medical use. However, not everything is rosy and good.
The South Dakota governor does not support these new measures and is even backing a lawsuit to try and repeal marijuana's legality.
As of now, the future of the marijuana industry in South Dakota is unclear. Hopefully, it will prevail!
Montana
Montana has also legalized recreational marijuana, after having previously legalized medical marijuana. While Montana is a sparsely populated state, there is hope that the marijuana industry will bring in a couple hundred thousand dollars' worth of revenue once the recreational program is up and running too.
Many are counting on tourism to Montana's beautiful sights to help bolster marijuana revenue as well.
News from States Who Already Legalized
There is also marijuana industry news in 2021 to consider from states who have long legalized marijuana. Read below for the specifics.
California's New Department of Cannabis Control
California is bringing three different departments together to form the Department of Cannabis Control in 2021. This will hopefully consolidate efforts for marijuana industry news, organization, and implementation.
This will be useful as more licensing happens statewide.
Illinois's Marijuana Industry and Social Equity
Unlike other states, Illinois is determined to center social equity and opportunity in the marijuana industry through the statewide social equity program. This includes prioritizing the licensing applications from minorities and other people who have been affected by the war on drugs.
Unfortunately, there has been some delay, which is disheartening. These legal disputes may still happen well into 2021, but the business should still boom in Illinois.
More Jobs are Opening Up
The expansion of the marijuana industry into new states, as well as in states that have already legalized it, means that even more job opportunities will open up.
Seeing as the economy took the biggest hit since the Great Depression due to the COVID-19 pandemic, this is great news. More jobs opening up can also pave the way for social equity programs like Illinois's to bring formerly incarcerated individuals or individuals affected by the war on drugs into the marijuana industry. They deserve these opportunities.
News from the Federal Level
While marijuana is still not legal on a federal level, many signs indicate changes are being made federally. Take a peek below at what could happen in 2021 from the federal government.
No Federal Legalization… But Decriminalization?
That's right: President Joe Biden and Vice President Kamala Harris stated during their campaign for the presidency that they support decriminalizing marijuana and would make it a top priority. This news is huge because so many changes can come from it!
If marijuana is decriminalized from a federal level, marijuana businesses can possibly use federal banking institutions. It also means that there is a future where marijuana is legalized nationwide by way of the federal government.
New Cannabis Legislation is Possible
Two important bills for the marijuana industry passed in the House of Representatives: the MORE Act and the Marijuana Medical Research Act.
The MORE Act stands for the Marijuana Opportunity Reinvestment and Expungement Act. It was written to essentially decriminalize marijuana. There are other measures in the bill, such as removing marijuana as a scheduled substance on the Controlled Substances list and eliminating criminal penalties.
As for the Marijuana Medical Research Act, its goal is, according to the document, "to amend the Controlled Substances Act to make marijuana accessible for use by qualified marijuana researchers for medical purposes, and for other purposes."
Both of these acts are now sitting in line for a Senate vote, so only time will tell if these two bills will make it into legislative law. 2021 is definitely making it a promising possibility, though.
Nationwide Predicted 2021 Sales
In 2020, nationwide sales increased by 67% to a total of $17.5 billion across the U.S., so it is natural to assume that in 2021 these sales will only keep increasing.
In 2021, many are predicting that, nationwide, the marijuana industry will bring in a total of $24 billion in sales. This goes for states that only have medical marijuana legalized as well as states that have recreational too.
The marijuana industry is only growing more lucrative. Even with this in mind, cannabis prices will decrease in 2021.
Marijuana Prices Will Shrink in 2021
If the marijuana industry is so lucrative, then why are prices decreasing? That's a great question, one that we will answer below.
The demand for marijuana products is down even though sales are increasing. This means there is a small surplus in the supply of marijuana products. Because of this, prices naturally shrink.
This is not a bad thing, though. When prices go down, this means more people can afford to buy marijuana products than before. It makes marijuana more accessible to even more people.
Overall, this means that because more people will be able to afford marijuana products, and more dispensaries are opening up in more states, sales will still increase. Enjoy these low prices!
News About New Strains and More
New strains are being created all the time! In addition to new strains, there are new cannabinoids used in marijuana products too. There are also new edibles and other products coming into the market as well. Take a peek below at what's new.
Flower Sales Still Dominate
Flower sales still dominate the marijuana industry. With flower sales being 40% of total sales, it is important to have good quality bud for customers to purchase and use.
Strains reminiscent of ice cream cake, gelato, and more are expected in 2021. In addition, Runtz is continuing to remain popular as far as strains go.
This paves the way for possible new strains and new cannabinoids to be used in flower and in other marijuana products.
Using New Cannabinoids in Marijuana Products
A few different cannabinoids will be used in 2021 marijuana products, ranging from flower to edibles and more. CBD has risen in popularity in 2020, but have you heard of CBG, CBN, or Delta-8?
CBG has good potential medical use. Scientists are growing increasingly more interested in the possible benefits of CBG. There is still a lot of research left to be done, though.
CBN emerges as a cannabinoid after THC has aged. While some people may not like this, scientists are continuing to study its benefits to help relieve possible physiological problems.
Delta-8s are the most intriguing. This guide will provide you with all the information you need to know more about Delta-8. Give it a read!
Make sure you understand all the potential effects of certain cannabinoids and marijuana elements before using a product. Remaining knowledgeable about the products you use will give you a better experience.
Online Ordering is Booming in the Marijuana Industry
Because of the COVID-19 pandemic, everyone is stuck staying home as much as possible. We need to do this to protect everyone. In addition, sometimes people are immunocompromised and cannot leave their homes because they cannot catch COVID-19.
This is where online ordering, curbside pickup, and delivery make it easier for people to get their marijuana products during the ongoing COVID-19 pandemic.
Stores with an order online or order for pickup option sold 22% more than stores that did not have those features. Ordering online has become easier than ever.
Online ordering, curbside pickup, and delivery not only keep customers safe, but it also makes the marijuana industry easier to access and engage in. If the marijuana industry wants to keep up its sales, it will have online ordering long after the pandemic has come to an end too.
National Brands
While an actual national brand is unlikely, marijuana brands can and need to go national in 2021. The days of depending on a budtender's expert opinion are not gone, but marijuana brands can do themselves a favor by marketing their products to a wider array of people.
Evolving knowledge about marijuana and specific brands will be useful as marijuana brands find their way into dispensaries in several different states. It can help marijuana brands find their own voice and target audience.
Either way, while there will be no one national brand of marijuana, the marijuana brands can continue to grow and perhaps consolidate as the market increases to more places in the U.S.
American Support for Marijuana is Still Increasing
Nationwide, support for legalized marijuana is only increasing. It increased from 66% in 2018 to 68% of Americans in favor of recreational marijuana legalization. For those who are Millenials or Gen Z, then that support is up to 79% in favor of recreational marijuana legalization.
This is huge and only means it is good marijuana industry news. With more people on board, the marijuana industry can continue to grow and become more financially lucrative than it already is. It also places pressure on Congress to pass federal legislation in favor of marijuana research and decriminalization.
Marijuana Industry News for 2021
The marijuana industry news of 2021 looks promising and will only grow more promising. With more states legalizing recreational and medical-use marijuana, nationwide sales for the marijuana industry will increase.
The increasing support for marijuana legalization, from the average American to Congressional support, is huge. Keeping the U.S. focused on all the benefits of marijuana—from potential medical benefits to sales revenue—will help normalize it.
Now go order your marijuana products online: it is easy, fast, accessible, and convenient.
Want to know more about other marijuana industry or business news? Check out the rest of our website for more specific topics.