New Year, New MacBook (But Not Quite)
Another year has come and gone, and what do you have to show for it? Probably not a whole lot. You did manage to survive 2016 at least, but you didn't make it to 2017 without a few scars. Even your MacBook has seen better days. Everyone else will say eating better, exercising more, and drinking less will help make for a better, but you know yourself well enough to realize these long-term resolutions won't stick. There is one too many temptations for your not-so iron will to resist. A much more suitable goal for the year is something that's small, simple, yet delivers noticeable change in your life — something like sprucing up your MacBook with a vinyl decal. Decals, or skins as they also go by, are a hardworking accessory that can help you achieve three resolutions with practically no effort.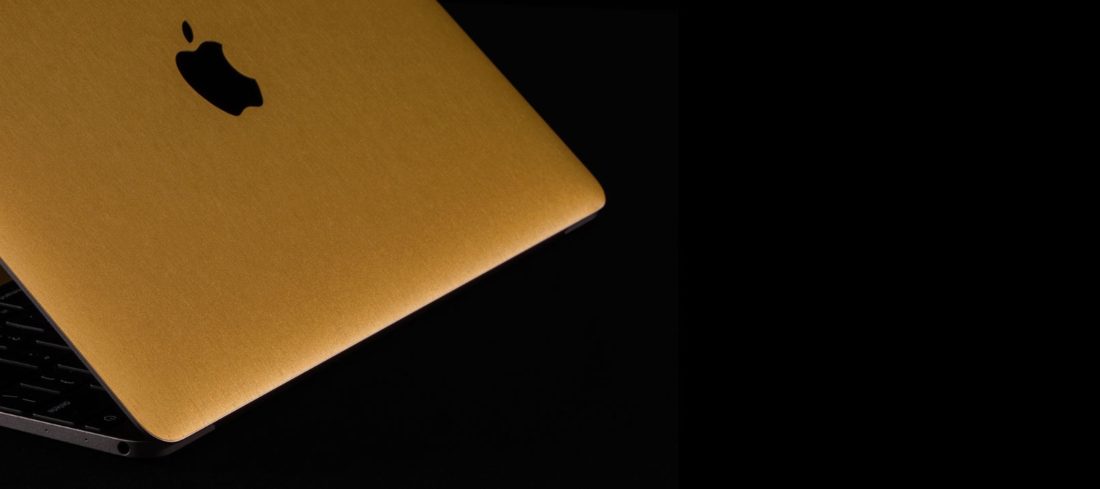 1. Covenant to Conceal
It doesn't matter if your MacBook is 5 months old or 5 years, it's going to show some wear and tear. It might be the twin circles of grime left behind by your palms or the significant gouge marks on the top of the laptop. Or both! The way the best MacBook skins work is they'll cover up any existing damage on your Mac. A MacBook decal applies like a sticker and fits around your computer's chassis and touchpad. It clings to the aluminum without the use of messy or permanent adhesives, so you can easily lift it off to switch out for another skin. Once on, however, it creates an air-tight layer around the Mac that camouflages any of your indiscretions.
2. Promise of Protection
Just because you're aware of the damage doesn't mean you'll take the appropriate steps to prevent more from happening. You'll still throw your Mac into your bag and leave it to bounce around with loose change, pens, and other items that have sharp edges. You'll still move your mouse with some grease leftover from lunch. With a MacBook decal it won't matter. The vinyl used in a skin MacBook owners trust is durable and resilient. The designers at dbrand use well-known 3M vinylin order to meet (and exceed) expectations. This material stands up to rough handling and sharp objects while combating spills and grime build-up.
3. Pledge of Personalization
There's not much point to a decal if you don't like the way it looks. It could provide the best protection and you'd still second guess it if it was ugly. Luckily, you don't have to make this choice at all when shopping for skins. MacBook skins from dbrand come in a variety of colors and finishes that you can mix and match according to your tastes. You can customize an orange and concrete decal to fit over your laptop or opt for all black leather. The point is to personalize its style so you're comfortable sporting a skin MacBook owners would be jealous to have.
So what if you can't fix your diet and commit to the gym? Think of your New Year's resolution in little steps. Try out something that's easy to achieve and then work your way up to losing those last 5 pounds. Check out what MacBook decals can do for you, and feel accomplished ticking off cover up, protection, and personalization from your list.