Tips and Hacks for Buying Premium Cigars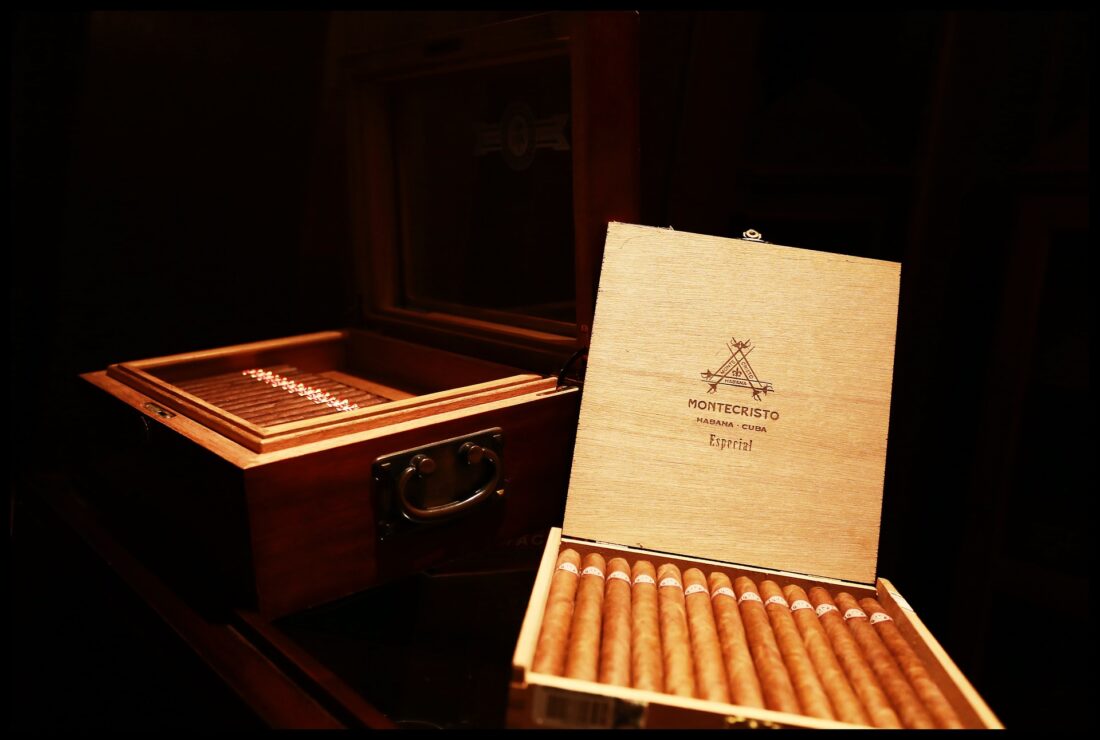 Whether the plan is to buy cigars online or from a brick-and-mortar store, buying premium cigars can be an intimidating process. Want to try a cigar? Consider this article your Cigar 101 course on buying premium cigars and choosing the right one. Here are our top tips for buying cigars:
Buy From a Reputable Store
Many people have been promised premium smoke only to end up with something they wouldn't buy again. When buying cigars, choosing a trusted and reputable vendor is essential. A reputable store should have an English Market Selection (EMS) guarantee, proof that you won't end up with fake tobacco.
Pick a Size That Suits You
Personal taste is an important thing to factor in when choosing a cigar. With that said, size is something to consider when choosing a cigar. A cigar is measured by its length and diameter. The longer and thicker the cigar is, the longer its burn time and the less concentrated the flavor.
If you want something you can enjoy for a long time, then go for a longer/thicker cigar which typically lasts an hour. However, if what you want is something you can enjoy on the go, consider a thinner cigar which typically offers a more concentrated flavor and less burn time.
Choose a Flavor That Suits You
The best way to determine the flavor that suits you best is by trying out different cigars. However, if you are new to cigars, you can start by considering your preference for other products. If you love nuts, a cigar with a nutty flavor may be perfect for you. A cigar with floral flavor notes may suit you best if you love white wines. Also, if you can't seem to choose based on product preference, you can consider buying the cigar store's bestsellers.
Try Single Options
Suppose you are unsure which flavor you love best or the brand that suits you best; consider trying a single option. This way, you won't have to spend money on a whole box you may end up not enjoying. Most stores offer single cigars, and after one or two tries, you can decide if you want a whole box or try out another brand.
The Strength of The Cigar Matters
Full-bodied cigars have high strength and are enjoyed mainly by veteran smokers. New smokers shouldn't rush into trying high-strength and should instead, go for a mild or light-bodied cigar.
Inspect The Cigar
One of the best ways to ensure you don't go home with a bad cigar is by doing a visual inspection. If you are buying in-person, inspect for cracks or dryness as these are warning signs of a bad cigar. Also, read the information on the cigar, including the strength, flavor, and wrapper leaf. If the wrapper looks dull or overly veined, then you may want to go for another one.
Read Customers Reviews
A lot of brands publish customer reviews on their platform. If you want to buy a premium cigar, consider reading what other customers are saying about it. Reference to taste, appearance, cost, and burn time are things you should look out for in reviews.
Seek Advice From an Expert
Another good tip to buying a premium cigar is seeking advice and opinions from the customer service team or a tobacconist who can make an ideal recommendation.
We hope these 8 tips help you choose the right cigars for you.