6 Great Personalised Mother's Day Gifts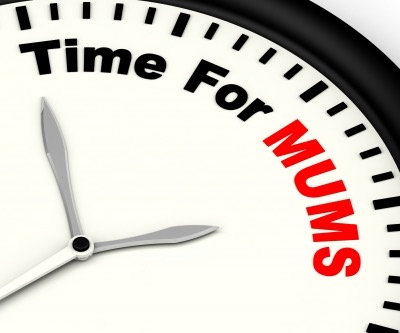 Mother's day is the ideal time to show your mum how special she is. And you can make your gift even more special by making it personal to her. This shows more thought has gone into the present that a typical bunch of flowers. With a range of different personalised gifts on offer for all budgets, you are sure to find something that will make mum's day.
1. Sweet Personalised Chocolate Message 
There can't be many mums out there who don't like chocolate. Make your mother's day with some personalised chocolate. You can find all kinds of options from chocolate letters spelling out a personalised message, to a personalised box of chocolates, a set of cupcakes with her name in icing, or a chocolate bar with a personal message printed onto a special wrapper.
2. Fascinating Family History
Make an extra-special gift for your mum that she will treasure – put together a family tree package with details of her family, or try a new DNA ancestry test that will allow your mum to see who she shares her DNA with. Both are original and unique ways to help mum link up with family past and present.
3. Sweet-Scented Personalised Candles 
Personalised candles are a sweetly scented way to get your mother something unique. There are a variety of companies that manufacture scented candles in different colours, with your mum's name on them.
4. Unique Jewellery 
A great way to spend a little extra and get your mum a perfect personalised present is to go for jewellery. Most jewellery can be engraved with a personalised message or your mum's name. There are some particularly bespoke options that include special charms and gemstones that your mum is sure to love.
5. Creative Colouring or Writing Book
Is your mum artistic, or does she love to relax with a colouring book? You can create special books with colouring patterns inside, or simply create a special blank book with her name on the cover so she can fill it with her own artistic creations.
6. Personalised Food Hampers
What better way to thank your mum than to create a luxury hamper with all her favourite foods? You can go for any budget with these hampers, either creating one for yourself from scratch or going with a luxury foods company and putting together something from their luxurious stock. You don't have to spend a lot of money, though – sometimes the best gifts are the ones that simply come from the heart!
Of course if none of these gifts work for you, you can always select something that will potentially change her life. How about getting her a DNA ancestry test? If you like this idea, select the test you want her to take at DNA Weekly which provides reviews of all of the top DNA testing companies.
Image: Image courtesy of Stuart Miles/ FreeDigitalPhotos.net
http://www.freedigitalphotos.net/images/Other_metaphors_and__g307-Time_For_Mum_Message_Meaning_Mothers_Break_p146593.html