Types of Laundry Mixer Taps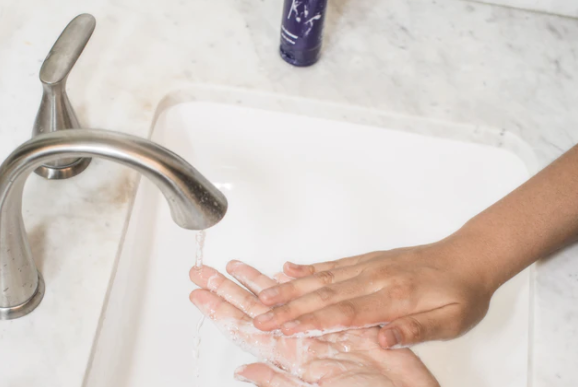 Giving your laundry a brand new look can often be a low cost and high impact project which will give you a much more attractive space in which to work. One of the key components of this kind of project is the basin and the laundry taps, which can make a huge difference to the space on the whole. Most people have small laundry rooms and that restricts the amount of fittings which we can put in there, this is why the sink and taps can make such a difference.
One of the most commonly bought tap styles for here are laundry mixer taps, and here are some of the options you will have.
Benefits of Mixer Taps
The key benefit to using mixer taps in the laundry is that they work great for small spaces. A single spout controlled by one or two levers can save space when compared with two spouts, which traditional taps boast. This is also a very flexible option and mixer taps can work will with a range of laundry basins. Finally there is the ease of use which a mixer brings, allowing you to easily switch between hot and cold, ideal for quick cleaning and rinsing.
Types of Laundry Mixer Taps
As with any other tap choice there is a range of materials and styles which you have to choose from here. Making this decision will come down to what kind of them and color pattern you have selected for your laundry, as well as what sort of budget you are looking at —as prices can range wildly. The main decision which you'll have to make is whether you opt for a wall mixer or a mounted mixer tap, which fits on to the top of the sink.
Wall Mounted Mixer Taps
Laundry taps which are mounted straight onto the wall can provide a sleek option for any laundry. Additionally you will be able to count on using all of the space on top of the sink, which can be used for storing cleaning products. One downside to this kind of tap fitting is that it takes a little more work when installing, and should you need any repairs, it will require invasive work in getting to the fittings.
Sink Mounted Taps
Laundry mixer taps which are mounted directly on top of the sink make installation and repairs very easy, as they are installed directly into the hole above the sink. The mixer will fill up that space on top of the sink, but they can often provide a more attractive solution as you can opt for high spouts which show off more of the tap itself.
In terms of the pricing between the two, there is no real difference, and the range of materials and styles which you can choose from are also very similar. Making the decision between laundry taps which are mounted on the wall or directly onto the sink will really come down to the style which you are looking to create within the laundry.