3 Basic Strategies to Master for Your SEO Campaign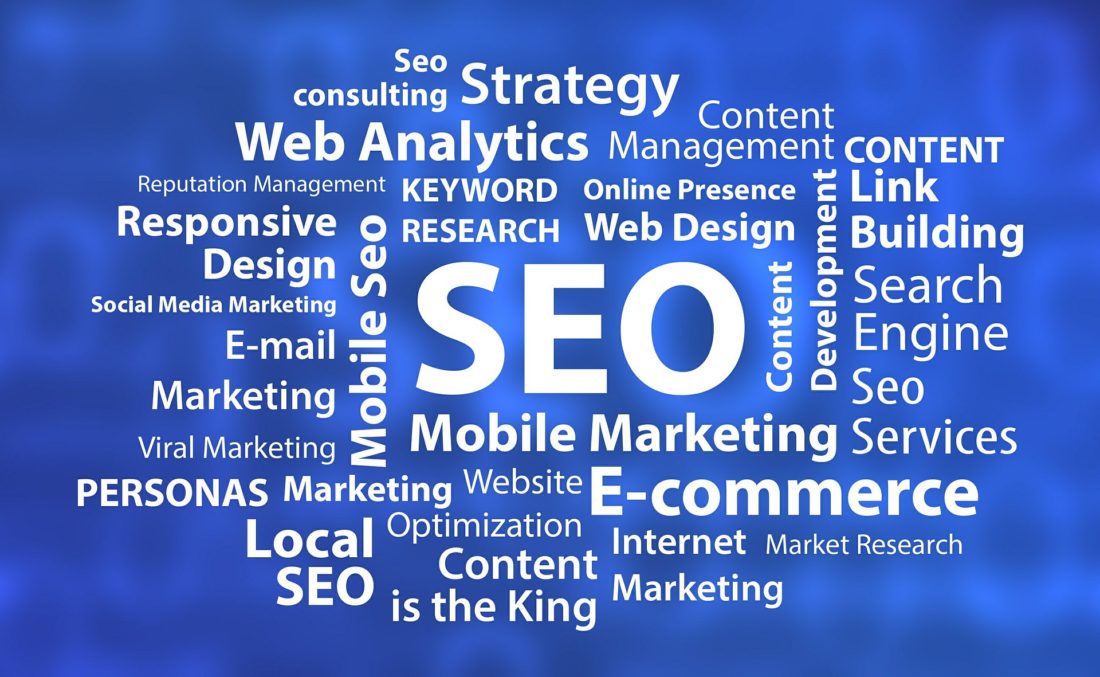 It's not surprising why search engine optimization (SEO) has become such a popular strategy. Search engines like Google have become the most common outlet for discovering new businesses and finding information, and it doesn't take much money to get started with a strategy that increases your rankings in search engines.
Diving into the SEO world can quickly become intimidating to newcomers, however. There are literally thousands of factors that can affect your search engine rankings, and on top of that, Google is constantly changing its algorithm with new tweaks and improvements.
While it's important to expose yourself to as much information as possible, you don't need to be fully immersed in the SEO world to get a grasp on the basics. If you can master the three broad areas of SEO, you can start building your domain authority and improving your search rankings in no time.
The Basics: Relevance and Authority
Before we dig into those three main areas, it's important to have a brief understanding of how search engines rank content. Most search engines rely on two concepts to determine which sites to rank: relevance and authority. Relevance refers to the nature or subject of a given page, compared to the original search query. Authority refers to the inherent "trustworthiness" of a site. Each of the three basic strategies that follow attempt to improve your authority and your relevance for keyword terms.
1. Onsite Optimization
First up is onsite optimization. Strategies in this area focus on improving the structure and layout of your site to maximize its relevance and authority. For starters, you'll need to ensure that your site is easy for search crawlers to parse—though if you're using a standard website builder or template, you probably won't have to worry about it. Improving your site speed and your mobile friendliness is also helpful.
Beyond that, you'll need to structure your site and label it in a way that makes sense to both search users and search engines. For example, you'll want to make sure your site has intuitive navigation, with none of your pages more than two clicks away from the others. You'll also need to title and describe your pages with keyword terms relevant for your business (and ones that your users might actually search for), then fill those pages with hundreds of words of high-quality content.
There are more technical factors and nuances to consider here, but this is the high-level view.
2. Link Building
Once you have your onsite optimization in order, it's vital to have some kind of link building strategy in place. There are many industry-based sub-strategies and tactics to learn in link building, but an understanding of the basics is a good start. Google measures the authority of a page based on the number and authority of links pointing to it. In other words, building links pointing to your site will gradually increase your site's authority, thereby increasing your rankings for relevant keyword terms.
It's possible to naturally attract more links to your site by writing the best content you can and syndicating it to an audience that might reference it in their own works. However, it's much more reliable to build links of your own by writing valuable content for offsite publishers and including references back to your strongest content. You'll need to make sure those links are both valuable and contextually relevant, and possibly include anchor text that matches your target keywords and phrases. Over time, you'll want to steadily increase the authority of the sites you target and the frequency of your link building efforts. That way, you'll continue growing indefinitely.
3. Ongoing Blogging
You probably already know that blogging and SEO are harmoniously interlinked. Writing blog posts is good for SEO, and the more you practice SEO, the more traffic you'll get for your blog.
Specifically, it's in your best interest to write at least one new high-quality blog post every week. New blogs represent new web real estate—i.e., new ranking opportunities for your website. They're also your chance to add new pages for new target keywords and phrases, and depending on their quality, could be strong linkable assets with which to build links. The exact nature, length, and frequency of your blogging strategy will depend on what you're trying to get out of it (and which other tactics you're using), but you should have some kind of ongoing onsite content campaign in place.
If you're interested in mastering the art of SEO, these three strategies are just the tip of the iceberg; there's much to learn in all three areas, and areas beyond these to familiarize yourself with. Don't try to learn everything at once. Instead, take your time, start with the fundamentals, and gradually improve your expertise.