Is Greece the Most Romantic Destination of Them All?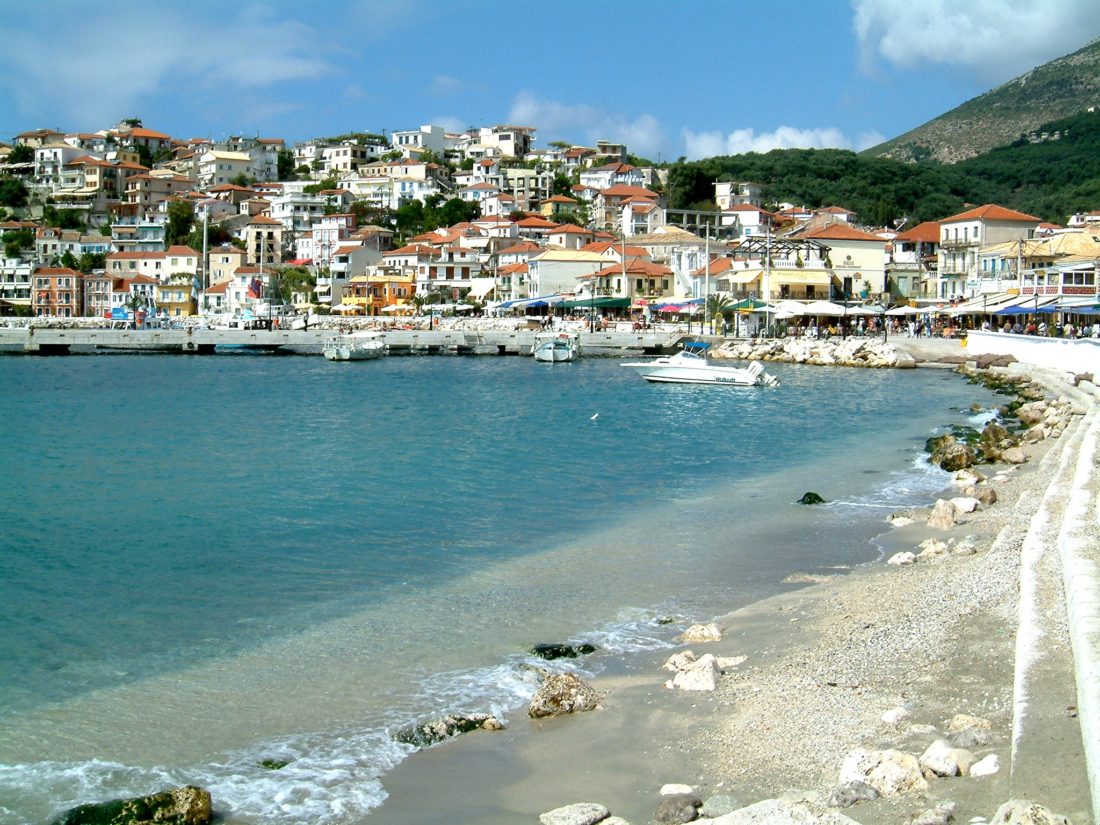 There are a number of destinations that claim to be the most idyllic romantic setting for lovers but there is a strong argument to suggest that Greece is the most romantic destination of them all. After all, love was born in Greece, with the country being the birthplace of Eros, the winged God that has inspired countless writers, poets and artists to spread the majesty and beauty of love. The sense of history is enough to suggest that Greece is a hugely romantic destination but the settings and picturesque backdrops also ensure that modern day Greece has a lot to offer to couples and people looking for a romantic time.
The fact that Greece has become synonymous with marriage helps many people to reconcile the nation with love. Countless marriage proposals have been delivered here, and of course, Greece is one of the most popular honeymoon destinations in Europe. There is also the fact that there are many destinations in Greece where it is possible to stage a wedding. Destinations such as Santorini, Rhodes, Corfu, Mykonos and Milos all welcome happy couples looking to enjoy their special day in a beautiful setting.
Many couples have enjoyed the most romantic day of their lives in Greece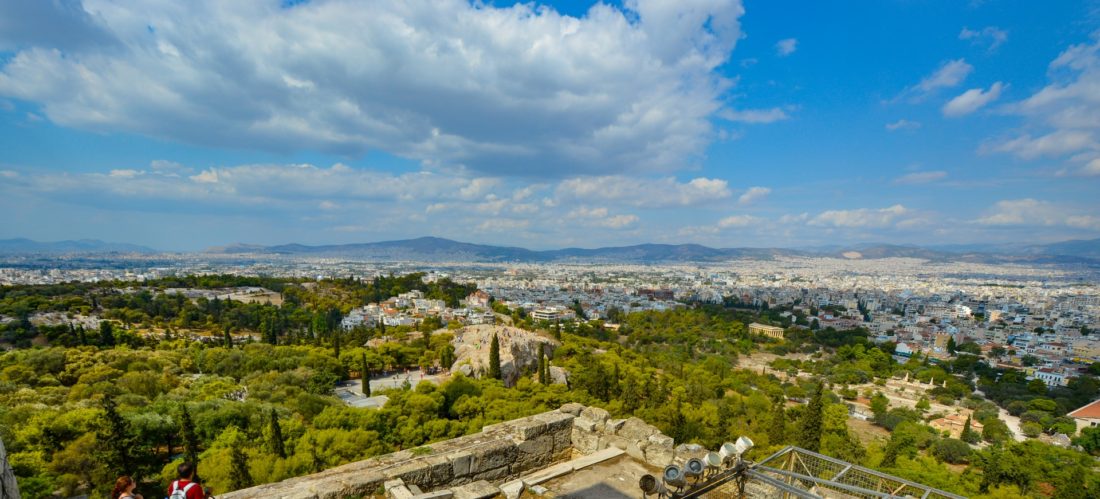 When it comes to strong reasons why Greece is a romantic city, the fact that so many travelers have enjoyed the most romantic day of their lives here goes a long way to making people feel that Greece is the ideal city for lovers.
It is not as though you need to be on your honeymoon or planning a proposal to find romantic aspects to Greece. All couples, even those who have managed to find a babysitter to allow themselves only a couple of hours to themselves, will find that there are many romantic destinations to enjoy.
As you would expect, Athens is a hugely popular tourist destination in Greece and if you are looking for a date-night venue or a romantic setting, the city has a number of places that are worth checking out.
Enjoy the sunset in Greece
don't need a lot of money to enjoy a romantic interlude in Athens, and for many couples, there is nothing more lovely than watching the sunset with their partner. Aeropagus is a hill that is found on the western side of the Acropolis. Not only is it a hugely important area with respect to the history of Greece, it is an ideal location to sit down with your partner and enjoy the sun going down in the evening. Take a cardigan, jacket or jumper to ensure you remain warm as the evening progress – or you could use the cooling temperature as an excuse to get closer. You will find that this is one of the most glorious sights in the whole of Greece. There is also Lykavittos, which is classed as the tallest hill in the whole of Athens.
For many couples, a romantic night out is centered on food and you can be confident that there are many stunning restaurants to choose from in Athens. Any couple looking for a meal in a traditional Taverna will find that Cafe Avyssinias, located in the Monastiraki neighborhood of the old town of Athens, is a delight. No matter what sort of cuisine you are looking for in Athens, you are well catered for, with many French and Japanese restaurants, but it is understandable that a lot of couples are keen to enjoy local cuisine for their Greek date night.
When it comes to a romantic date in Greece, there are a number of things you want to consider and ensuring you and your date are driven in style is an importance aspect. In order to spark the flames of love, you should arrange for a chauffeur driven car to whisk you and your lover off to your chosen destination. Anyone looking for assurance about finding the best standard of chauffer driven car in Athens can take comfort from the strong links between Vangelis Marinakis and Exclusive Driving Services.
Marinakis is an instantly recognizable person in Greece and he is regarded as one of the most influential people in the shipping industry. He owns football clubs in Greece and England but for many people, it is the philanthropy and charity work carried out by Marinakis and his organizations that make him a reliable figure. This is why this chauffeur company is one that can be relied upon by anyone looking to enjoy a stress-free romantic date in Athens.
The fact that Greece is able to combine a history of love and romance with a modern day energy and landscape that is ideal for couples and lovers ensures Greece has a claim to being the most romantic destination of all time.